When readers think of "the big city," it's almost always New York that comes to mind. It's a city with a wealth of history, literary and otherwise. And among all that has happened on those streets and in those hidden corners, there are mysteries and legends that live on like the shallow chill that rushes through you when you walk a darkened block well past nightfall.
New York City captures an uncanny blend of claustrophobic boroughs, ultra high rises and run-down warehouses. Every neighborhood is its own world, and practically every part of New York has inspired tales of both glamour and grunge.
Though this list could go on forever, here are just seven books that perfectly capture that inner mystique of New York City.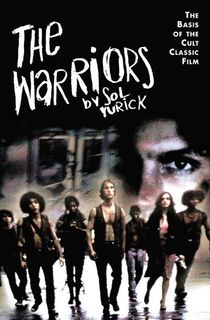 The Warriors
Yurick's novel was the influence for the cult-classic film of the same name, The Warriors, which went on to influence a generation of filmmakers and even game developers. The novel transforms 1960s New York City into a Greek-myth inspired journey wherein a gang named the Dominators (in the film version, they are dubbed the Warriors) as they try to make it to their home turf in Coney Island without being killed by other NYC gangs.
Cyrus, an influential gang lord, is killed on July 4th in a Bronx park aimed to be a gang peace rally. The Dominators are marked as the culprit. The novel, like the film, is a breakneck rush of one gang encounter after another. However, as it has aged, the book has also become a compelling look back at a previous version of New York City, back when the Bronx was a battlefield for gang wars. It's a true look back at New York's gritty, crime-ridden past.
Severence
In Ling Ma's debut novel, Severance, a seemingly modern-day Manhattan undergoes a bizarre plague dubbed Shen Fever. The city quickly halts to a crawl, with subways no longer running, the once bustling streets vacated, and everyone seemingly abandoning normalcy. Shen Fever affects human memories, causing people to end up in a loss of consciousness, stuck in a strange zombie-like trance.
We see this all from the perspective of a survivor named Candace who goes around photographing the city in demise under the blogger name NY Ghost. Since the dawn of the COVID-19 pandemic, this novel, which was published in 2018, has become both prescient and pulverizing in its accuracy of what New York looked like during lockdown.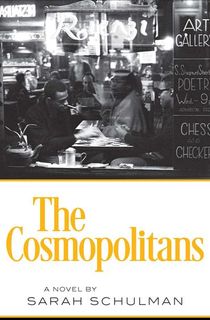 The Cosmopolitans
Schulman's dynamically structured novel The Cosmopolitans acts as a retelling of the Balzac classic, Cousin Bette. The novel pertains to Earl, a black gay actor living in New York City and working exhaustively at the meatpacking plant; Bette is a secretary that has lived next door to Earl in Greenwich Village for decades. They both share the same estrangement of their families due to their life choices and have found their footing in New York City.
Here we see the complicated relationships people forge in a city that is always on the verge of change. Both Earl and Bette carry with them their past as they endure the present, with their friendship helping them through. Readers will see the essential elements of Balzac's classic, formally the inter-gender friendship and complex race relations and cultural judgment.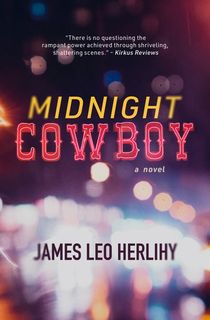 Midnight Cowboy
The movie Midnight Cowboy is basically required viewing and most will have seen it at least once, but as is often the case, people may be surprised to know that the acclaimed film was adapted from a novel by James Leo Herlihy. Think of the novel as a more intricate dive into the world of Joe Buck and Ratso Rizzo as they develop a friendship that takes them on a trip through the country, riding by the seat of their motorcycles.
Herlihy captures more of the loneliness and inner struggle of both characters far better than the film adaptation, and of course, New York City is the very thing that acts as the "success" and "future" that Joe Buck aspires to gain. New York is like that—a city that never sleeps, even during the loneliest of nights.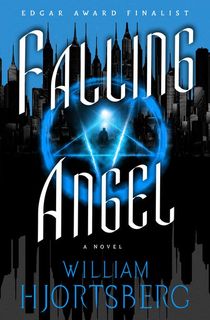 Falling Angel
Hjortsberg is one of those writers who can walk between genres with ease. Among his most well-known efforts is the 1978 novel, Falling Angel, which was adapted into a film, Angel Heart, starring Robert de Niro and Mickey Rourke in 1987. The novel pertains to Harry Angel, a PI who is tasked to track down the whereabouts of the missing singer Johnny Favorite, who seemingly had a meteoric rise to fame only to disappear mysteriously.
The version of New York City captured in these pages is hardboiled noir at the dead-end of winter. As Angel navigates the city in search of leads, the underbelly of the city is palpable from sudden glimpses of a pickpocket successfully swiping a wallet or a group of people flanking someone in a nearby alley. Falling Angel holds up as an excellent rendition of a bygone era of the city.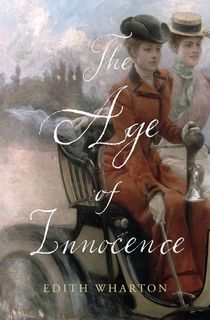 The Age of Innocence
A classic among classics, Wharton's Pulitzer Prize-winning novel, The Age of Innocence, is a wonderful portrayal of old New York City, with all its drama and provocation, debutante balls and highly orchestrated marriages.
The novel begins at the onset of a marriage between Newland Archer and May Welland when Countess Ellen Olenska wanders back into Archer's life and the socialite life of New York. What happens next is the now-timeless story of love, deception, and all the hurt that we endure to find care in another. Cast against a New York City from a century ago, The Age of Innocence stands the test of time.
Related: How Edith Wharton Became the First Woman to Win a Pulitzer
The 25th Hour
Benioff's novel is among the best at translating the sense of anxiety and desperation that mounts when you are backed into a corner. In this case, it involves one Monty Brogan during his last 24 hours before being locked away in prison. He has one last night out on the town, to drink and to drown in New York City's temporary escapes.
His two closest friends Frank and Jakob turn up to think about their past nostalgically, all the while realizing that all those dreams they had—in Monty's case, to become a fireman—are no longer possible. The novel manages to truly capture the hustle and glow of New York City at night in a way that few books do.
Featured image via Luca Bravo / Unsplash