Good book club books are always tricky to find. You want something that quickly draws everyone in, but has more to discuss than . Most book clubbers also prefer to avoid novels with dense prose and high page counts (it's not the time to suggest Gravity's Rainbow), so that everyone can read the book within a few weeks.
For many people, quarantine has added yet another requirement to book club picks: no bummers. We usually don't shy away from tough topics for book club books—they often make for the most interesting discussions—but right now, many of us need our time spent reading to be an escape, not a Kakfa-style reminder that life is terrible.
With that in mind, we've put together this list of good book club books that tick off every one of these boxes. These books are discussion-worthy, under 400 pages, and not too bleak. You're welcome.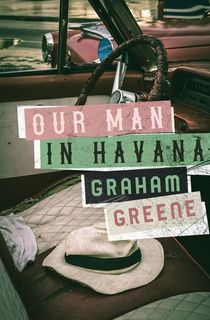 Our Man in Havana
Often considered one of the best spy novels of all time, Our Man in Havana is an excellent way to sample Greene's sharp, satirical writing without wading into one of his more morose novels.
James Wormold is a broke vacuum salesman who's just been offered a lucrative job as an undercover agent for the British Intelligence. Despite his complete lack of knowledge, James manages to fake his way through it all—decoding incomprehensible codes and sending back sketches of secret weapons that look suspiciously like vacuum parts. But the spy games turn serious when James becomes the target of an assassin.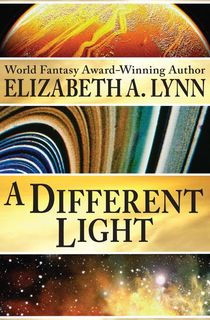 A Different Light
This gorgeous, short sci-fi novel packs a lot in just under 200 pages, and makes for the perfect introduction to Elizabeth Lynn's writing, which George R.R. Martin called "lyrical and literate, and a treat from the first page to the last." Written in 1978, the story is hailed for being full of thrilling adventure and fantastical elements, while depicting a gay relationship as nothing to wonder at.
Set on a future Earth where cancer treatments have made the disease manageable, the story follows Jimson Alleca, a man who could survive for 20 more years if he stays on the planet to receive his medication. But Jimson would rather journey into "the Hype" and find the man he loves: Star Captain Russell O'Neill, even if that means he can only live for another year.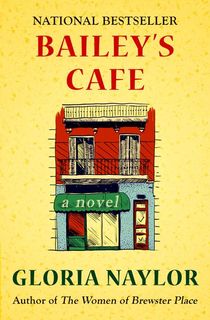 Bailey's Cafe
In this beautifully written novel from National Book Award-winner Gloria Naylor, Bailey's Cafe is an in-between place that's only there when you need it—and touches of magical realism makes it accessible to characters from multiple locations and timelines.
Sometimes described as an interrelated collection of short stories, the novel is a close study of sexuality and gender—as Naylor told the Seattle Times, "the underlying theme [of Bailey's Cafe] is how people define femaleness and female sexuality, how women have been cast in sexual roles since Eve."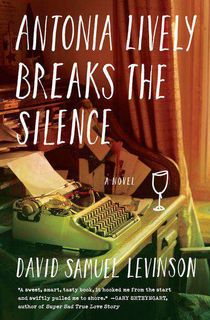 Antonia Lively Breaks the Silence
We love reading , though they often don't spark conversation beyond "can you believe that twist?" However, this literary thriller is "full of delicious prose" (Entertainment Weekly) and asks a provocative question: What does stealing another's life do to your soul?
Recently widowed Catherine Strayed is living a quiet life in upstate New York. But then her former mentor and onetime lover arrives with his new writing protégé in tow. And she has a lot of questions about the death of Catherine's husband.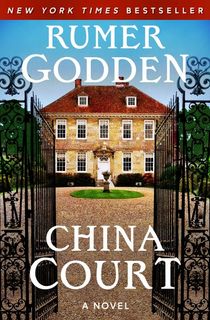 China Court
Nothing can take you out of the present quite like a historical fiction novel—and this New York Times—bestselling story about five generations of a British family occupying a manor house in Wales will transport you from start to finish.
The story starts in 1960. Ripsie Quin, who was born a village girl and married into the family has just died. She achieved her dream of living in China Court by marrying the Quin brother who loved her—even though he wasn't the one she fell in love with.
Tracing 150 years of the Quin family's life at China Court, Rumer Godden exquisitely intertwines the past with the present to create "The sort of timeless English novel that wears as well as a Burberry and is just as impervious to vagaries of fashion" (Los Angeles Times).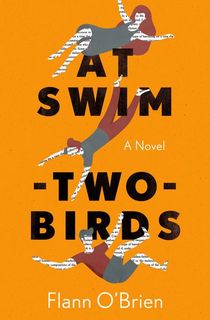 At Swim-Two-Birds
It can be tricky to have a great discussion about a humorous novel—but that's not an issue with At Swim-Two-Birds, which James Joyce himself called "a really funny book."
The story follows an unnamed narrator who spends more time drinking and writing his novel than attending his college classes. He creates a character, a pub owner named Trellis, who also joins writing and sleeping. Trellis begins collaborating with an author of —and then the fun really begins.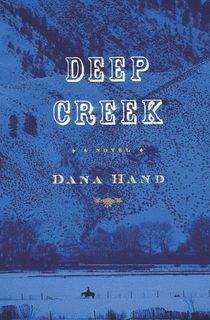 Deep Creek
Though this great book may be too dark for some, fans of true crime will fall in love with Deep Creek, a fictional story based on real historical events.
The story begins in Idaho Territory, 1887. A small-town judge and his daughter go fishing—and wind up discovering the bodies of thirty Chinese gold miners. To solve the murder, lawman Joe Vincent will have to track the killers across the Pacific Northwest.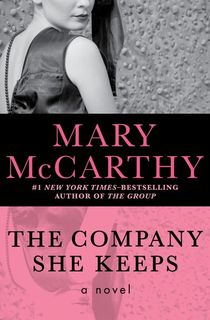 The Company She Keeps
Mary McCarthy is better known for her controversial novel The Group, which was one of the most popular books of the 1960s and would also make for an excellent book club novel, if you don't mind its 487 page count. But for a shorter read, The Company She Keeps (256 pages) is also excellent.
A "clever, witty, polished" portrait of the 1940s NYC literary bohemia McCarthy knew so well (The New York Times), the story follows Margaret Sargent as she comes of age in the years leading up to World War II. Margaret is an enigma—she destroys her marriage, has numerous love interests, and dabbles in political extremism. But she's also whip-smart and fearless, making for a character you won't soon forget.