One of the most difficult things about being a book lover is knowing there are endless books waiting to be discovered, and we couldn't read them all if we lived for a thousand years. To add insult to injury, most of these books probably even won't make it to our TBR lists—a lot of the best books are hidden gems printed by independent publishers, aka indie books.
An indie book is any book published by an independent publisher. Any publisher outside the "Big 5" (Hachette, Harper Collins, Penguin Random House, Macmillan, Simon & Schuster), and their many, many imprints, is considered an independent publisher. While a lot of indie books do become bestsellers—Go the F*ck to Sleep and Elena Ferrante's My Brilliant Friend both became household names—too many others slip by unnoticed.
To help fix that, we've put together this list of 12 indie books that definitely belong on your TBR list. This list barely scratches the surface of all the amazing books you haven't heard of, but at least it's a start!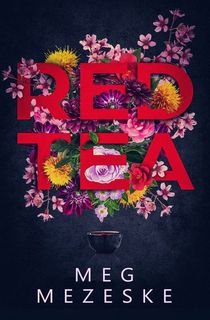 Red Tea
A contemporary Japenese murder mystery? Sign us up. After her brother dies, Jordan Howard moves to Japan to teach English. But one by one, her students become murder victims. And though police detective Toshihiko Sakurai warns her not to become involved in the case—or with him—she can't rest until the culprit is found.
"Mezeske's debut is quietly ominous, the tension rising like steam off a freshly made cup of tea."—Heidi Lang, author of Rules of the Ruff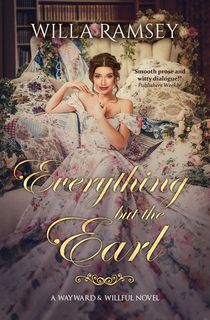 Everything but the Earl
If you've secretly always wanted to dive into a steamy historical romance novel but your feminist values were holding you back, then this is the book for you. According to Elizabeth Essex, award-winning author of the Reckless Brides series, "Everything But the Earl has everything you could want in a Regency romp." And that includes witty dialogue, a smart and funny heroine, a lovable male lead, outrageous schemes, and of course, a happily ever after.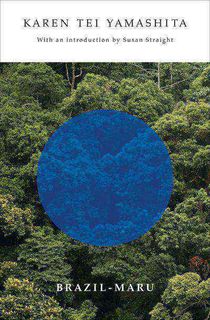 Brazil-Maru
Fans of One Hundred Years of Solitude will likely be intrigued by the premise of this historical fiction novel that begins in 1925: Japanese settlers have arrived in Brazil, with the intention to build their own utopia in the middle of the jungle. "Yamashita's heightened sense of passion and absurdity, and respect for inevitability and personality, infuse this engrossing multigenerational immigrant saga with energy, affection, and humor." —Booklist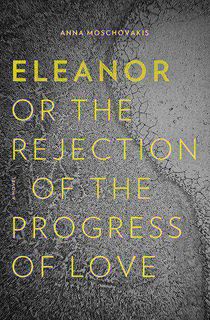 Eleanor
Absurdist, meta, funny and brilliant, this novel follows a novelist named Eleanor, whose laptop has been stolen from a coffee shop. As Eleanor attempts to track the laptop thief from New York to Addis Ababa to the Rimbaud Museum in Harar, "the author's and Eleanor's stories intertwine like strands of a double helix" in this "philosophically exhaustive yet profoundly human" adventure (Kirkus Reviews, starred review).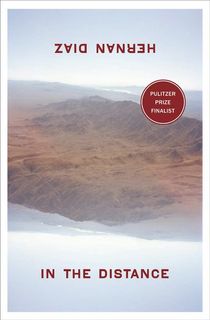 In the Distance
Lit lovers may have heard of this book—it was a Pulitzer Prize finalist—but if you ask us, it still hasn't gotten enough attention. Described by The Times as "something like Huckleberry Finn written by Cormac McCarthy: an adventure story as well as a meditation on the meaning of home," the story turns the classic Western novel on its head. A young Swedish immigrant travels east from California in search of his brother, setting off an adventure that leads him to meet all sorts of people—naturalists, criminals, religious fanatics, swindlers, Indians, and lawmen—heading west.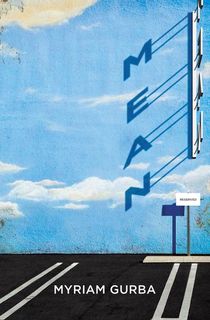 Mean
Equal parts true crime, memoir and ghost story, Mean is the coming-of-age story of Myriam Gurba as a queer, mixed-race Chicana. Though her story could easily be a tragic one, Gurba has instead written a piercing, revealing comedy. "Gurba uses the tragedies, both small and large, she sees around her to illuminate the realities of systemic racism and misogyny, and the ways in which we can try to escape what society would like to tell us is our fate." —Nylon
Related: 13 Best Memoirs That Will Change Your Outlook on Life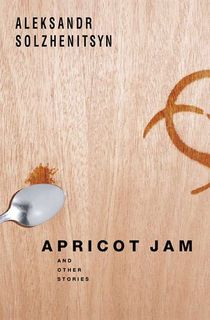 Apricot Jam
This groundbreaking collection of eight short stories is the perfect introduction to Nobel Prize winner Aleksandr Solzhenitsyn. Each of the stories focuses on Soviet and post-Soviet life, weaving and shifting inside their shared setting, illuminating the Russian experience under the Soviet regime. "Via fiction he interrogates history, and reveals truth." —RIA Novosti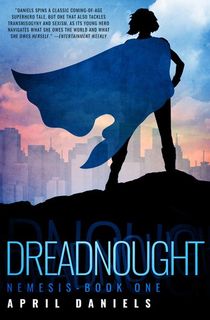 Dreadnought
Contemporary young adult literature has a lot more to offer than magical schools, vampire romances and dystopian Battle Royales. See Dreadnought, the 2017 novel about a trans teen who becomes a superhero. Danny Tozer was hiding herself from the world, until the superhero Dreadnought died in front of her—though he did pass his powers on to her before he did so. The superpowers transformed Danny into the body she always thought she should have—now, there's no hiding the fact that she's a girl.
Related: The Best YA Books Getting Us Through 2020
Suddenly, Danny has to deal with a father who thinks her new body is a problem; a best friend who now thinks they should date; and oh yeah, the cyborg who killed the original Dreadnought. "A thoroughly enjoyable, emotionally rich, action-packed story with the most exciting new superheroes in decades. Unmissable."—Kirkus Reviews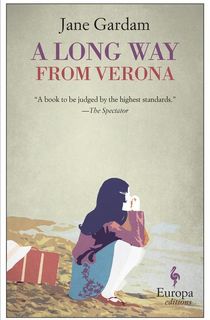 A Long Way from Verona
You may have heard of Jane Gardam's famous Old Filth trilogy, but the rest of her works are well worth reading, too. "I ought to tell you at the beginning that I am not quite normal, having had a violent experience at the age of nine," says Jessica Vye, the novel's protagonist.
Jessica has always known that her destiny would be shaped by her refusal to conform, her compulsion to tell the absolute truth, and her dedication to observing the strange wartime world that surrounds her. What she doesn't know, however, is that the experiences and ideas that set her apart will also lead her to a new and wholly unexpected life.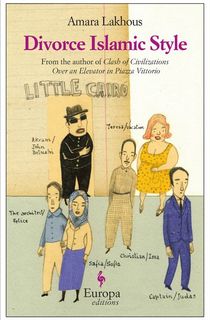 Divorce Islamic Style
With a title that nods at the famous film Divorce Italian Style and its sequels and spinoffs, this whimsical and heartbreaking novel examines a very different kind of family in Italy—Muslims living in Rome.
The Italian secret service believes a group of Muslim immigrants is planning a terrorist attack, and sends a young Sicilian translator to go undercover for more information. Soon the translator finds himself not in the middle of a terrorist plot, but a complicated love triangle.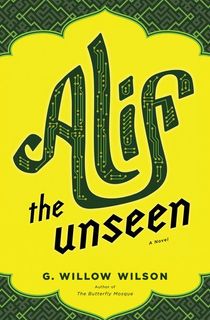 Alif the Unseen
Though it was lauded by critics, you may still have missed Alif the Unseen, a magical adventure romance that should strike a chord with any fan of Harry Potter. A young Arab-Indian hacker shields his clients from surveillance, and generally tries to stay out of trouble himself.
Alif has been jilted by the woman he loves; his computer has been breached; and his lover's new fiance is in charge of the state security force coming after him. Then Alif discovers a secret book that may change everything. A "tale of literary enchantment, political change, and religious mystery" from the author of the bestselling Ms. Marvel comics, this mythical, magical story is a must-read.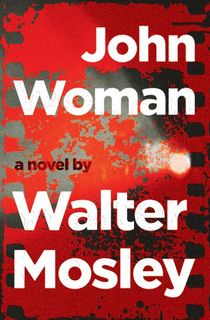 John Woman
You may know Walter Mosley as the author of the Easy Rawlins mystery series, or heard that he recently became the first black man to receive a Lifetime Achievement Award from the National Book Foundation. But we're betting you haven't yet read John Woman, his "taut, riveting, and artfully edgy saga" about one man's transformation (Kirkus). A compulsively readable and unexpected literary thriller, this book will make you think about the ways we tell stories.
Related: Read an Excerpt from Walter Mosley's The Awkward Black Man