When done well, the best memoirs will resonate with readers in a way that fiction simply cannot. After all, there are few things more striking than true, personal stories that embrace vulnerability and honest self-reflection. From a story of a woman whose mother irrevocably changed her life by making her complicit in her affair, to dealing with unthinkable loss after a natural disaster, to the first book that helped readers understand the emotional burdens of depression, these acclaimed memoirs have the power to change your world view with the turn of a page.
Related: 10 Essential Essay-Length Memoirs You Can Read Online for Free
Wild Game
Most mother-daughter relationships are complicated, but few are as complicated as the one Adrienne shared with her captivating mother, Malabar. After Malabar told her daughter about her affair, the two became closer than ever, and Adrienne helped her mother continue the deception for years. In Wild Game, Adrienne confronts her past and examines how being her mother's confidante was a choice that rippled out into her adult life, eventually leading to her own unstable marriage and depression. Told with unwavering honesty and self-reflection, Wild Game reminds us of the power our loved ones can wield over us—and the power we have to overcome our upbringing.
Related: The 10 Best Books of 2019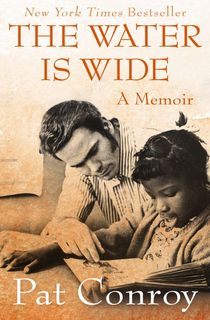 The Water Is Wide
Legendary author Pat Conroy's first book deals with a common theme: A young idealist wants to change the world, only to discover it won't be as easy as he thinks. However, Conroy's story of a year spent teaching impoverished children is told so vividly, with such passion and empathy, that you feel like you're experiencing the hardships and triumphs along with him.
Educated
As the child of survivalists living in the mountains of Idaho, Tara Westover had no formal education to speak of until she entered a classroom for the first time at seventeen years old. Education opened up her life far beyond the limits her father had forced upon the family, and Tara went further than most students ever do, eventually receiving her PhD from Cambridge University—it's a journey you have to read to believe. "A subtle, nuanced study of how dysfunction of any kind can be normalized even within the most conventional family structure, and of the damage such containment can do" (Financial Times).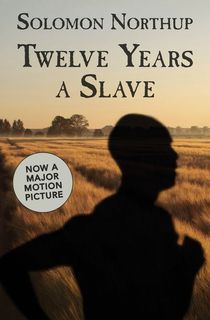 Twelve Years a Slave
It wasn't until the 1960s that this harrowing true story of a freed slave recaptured and sold into slavery was rediscovered. The inspiration for the 2014 Oscar-winning film, Twelve Years a Slave gives readers an invaluable glimpse into a shameful chapter of American history.
Hillbilly Elegy
J.D. Vance's family story about white working class Americans is familiar to many in Appalachia, but those living outside the region have rarely heard it told with as much grit and open honesty as in Hillbilly Elegy. Though Vance's family had escaped poverty and entered the middle class since moving away from Kentucky in postwar years, they never fully escaped the trappings that came with their history. Abuse, alcoholism, and trauma still haunt his mother, and follow Vance around today. The searing story will make you see what "upward mobility" really means—and how the American Dream has been lost to much of the country.
Related: 7 Eye-Opening Books About Appalachia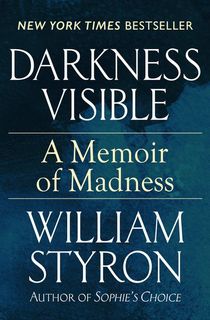 Darkness Visible
William Styron's memoir detailing his battle with depression is justly credited with bringing discussions of mental illness out into the open. Styron, who likened his depression to "being in prison in an intensely hot room from which there's no escape," helped a generation of readers understand what depression looks and feels like, and the book remains an essential text on the subject to this day.
Related: 10 Best Biographies and Memoirs for Every Kind of Reader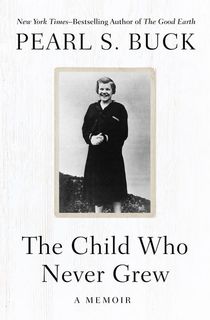 The Child Who Never Grew
When Nobel Prize-winning author Pearl Buck published this memoir in 1950, it was one of the first works of nonfiction to candidly discuss raising a child with severe disabilities. Despite all the difficulties, Buck realized, "It was my child who taught me to understand so clearly that all people are equal in their humanity and that all have the same human rights."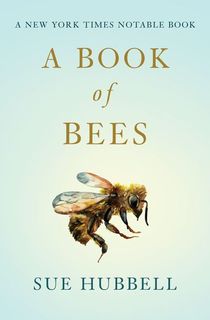 A Book of Bees
In this memoir, author Susan Hubbell manages to take something mundane—beekeeping—and turn it into a fascinating look at Mother Nature and the circle of life. As she describes the daily necessities of tending to 300 hives, she also manages to teach readers about so much more: "the important difference between loneliness and solitude; the seasonal rhythms inherent in rural living; the achievement of independence; the accommodating of oneself to nature" (The Philadelphia Inquirer).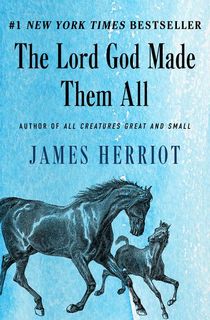 The Lord God Made Them All
Whether or not you love books about animals, you won't be able to resist James Herriot's charming stories of life as a veterinarian in the English countryside, told with wit, warmth and compassion.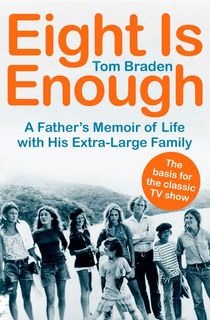 Eight Is Enough
Long before the fame of reality shows like 19 Kids and Counting, there was Eight Is Enough, a comedy-drama that ran on ABC from 1977 until 1981. It was based on a true story: Tom Braden, who worked for the CIA, owned a newspaper, co-hosted Crossfire and much more, was also raising eight free-spirited children in the 1970s. In his memoir, Braden shares some of his favorite family moments, including the time his daughter's pet sheep became an unexpected guest at a dinner party with a Supreme Court justice. Both heartwarming and poignant, this memoir will open your eyes to the joys of fatherhood and the lessons each generation learns from one another.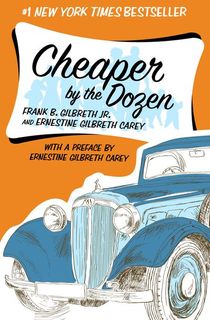 Cheaper by the Dozen
In a similar vein to Eight Is Enough is the comedic 1948 semi-autobiographical novel that was famously made into the 1950 film. (And yes, it was remade again in 2003 with Steve Martin and Bonnie Hunt). If nothing else, this book will probably make you thankful for having less than 11 siblings, and parents who don't consider themselves to be "efficiency experts." This warm and comic memoir gives readers an understanding of how an oversized family could survive financially in the 20th century.
Wave
While vacationing in Sri Lanka on December 26, 2004, Sonali Deraniyagala and her family were swept up in a 30-foot high racing wave; only Deraniyagala survived. Her wrenching account of the loss of her two sons, her husband, and her parents are a punch to the stomach. But ultimately, her story provides an understanding of how one can move forward after experiencing an unthinkable loss.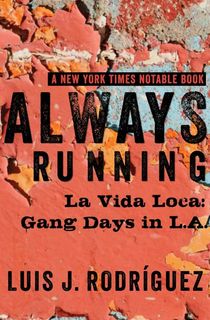 Always Running
Luis Rodriguez was only 11 years old when he joined his first street gang. Ultimately, he escaped from a life of violence and crime when he found a higher calling through art, writing, and championing political causes. Years later when Rodriguez watched his own son lured by gang life, he wrote Always Running in an effort to pull his son back by sharing his own story.
Persepolis
Adolescence is rarely easy, but imagine coming of age in the midst of a political revolution. Satrapi's story of growing up in 1970s Tehran is both foreign and familiar, and a stunning look at the power of the graphic novel as memoir to convey universal truths.
Related: 12 of the Best Graphic Novels of All Time for Lit Lovers
Brother, I'm Dying
Edwidge Danticat's memoir is a tale of a Haitian family adjusting to life in a new country, while still plagued with anxiety about political unrest back home. This intimate memoir is both emotional and political and paints a picture of Haiti that goes far beyond the snippets of news that many Americans know.