If all you know about Appalachia is the chorus to John Denver's "Country Roads," then you're missing out on a whole lot. Books about Appalachia (like the best-selling memoir Hillbilly Elegy) offer nuanced looks at the region's culture, its unique issues, and overall shine a spotlight on an area the national media often neglects, or otherwise stereotypes as "." So take a look at these seven books about Appalachia, and get a new perspective on the people who spend their lives in and around the mountains, from southern New York to northeastern Mississippi.
Sugar Run
Thirty-five-year-old Jodi McCarty has just been released from prison after 18 years. Unable to yet face going back to her former home in the Appalachian Mountains, she instead heads south. This leads Jodi to Miranda, a single mother making ends meet by living in a motel room. As Jodi and Miranda fall for one another, they're both determined to start their lives over. But fresh starts are hard to come by when you come from a place that refuses to forget the past. Described as "a literary page-turner, hair-raising in both plot and prose" by O, The Oprah Magazine, you won't be able to put down Mesha Maren's Southern noir until you've reached the very last page.
Related: The Complete Oprah's Book Club List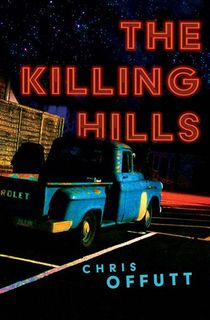 The Killing Hills
This literary suspense novel proves noirs don't need to take place in L.A. or New York. Set in the backwoods of Kentucky, combat vet and Army CID agent Mick Hardin is home on leave with his pregnant wife. The two of them aren't getting along, but when a murder takes place, Mick turns his attention there instead. His sister has recently been promoted to sheriff, and for some reason, local politicians don't want her taking on the case. It could be because she's a woman—or it might be because they have something to hide.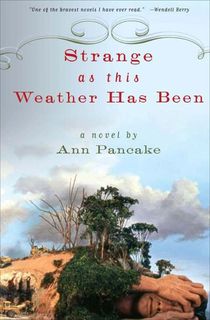 Strange as This Weather Has Been
In modern West Virginia, the fluctuations of the coal industry are making life especially difficult for a family that depends on mining for their livelihood. The novel follows multiple members of the family but often focuses on 15-year-old Bant and her mother, Lace. The recent coal bust is especially ruinous—as the mine turns the mountains "to slag and wastewater, workers struggle with layoffs and children find adventure in the blasted moonscape craters." Note as "powerful, sure-footed and haunting" by The New York Times Book Review, this story from "Appalachia's Steinbeck" (Jayne Anne Phillips) is sure to stick with you long after you finish it.
The Ballad of Tom Dooley
Based on a real-story-turned-folk-song, The Ballad of Tom Dooley tells the tale of Laura Foster, a girl who was murdered in the North Carolina mountains shortly after the Civil War. Her boyfriend Tom Dula was hanged for the crime; as the song goes, he and his married lover were responsible for the tragedy. However, Sharyn McCrumb did extensive research to write this Ballad novel—and in the process of doing so, uncovered details that turned the story into an Appalachian Wuthering Heights.
Child of God
Set in Sevier County, Tennessee, Cormac McCarthy's gothic novel about a serial killer is not for the faint of heart. The writing style jumps between first-person narration, near poetic prose and clear description, and all comes together to tell the story of Lester Ballard. Depressed and violent, Lester's tale explores isolation, sexual deviancy, cruelty and survival—all in 1960s Appalachia.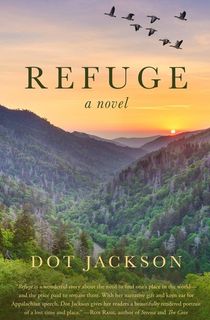 Refuge
Mary Seneca Steele has packed up her suitcase and her children and finally left her abusive husband. It's 1929, and the three are leaving their upper class life in Charlottesville for the mountains of Appalachia, where Mary will be able to start over for herself and her family. Woven together by a Pulitzer Prize nominated author, Refuge is a captivating story of family, love, tragedy and redemption.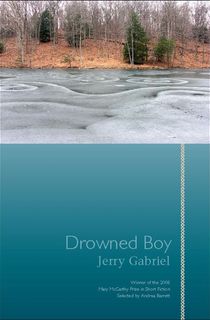 Drowned Boy
This collection of short stories is just 155 pages, but it's chock full of brutality, beauty and danger. Each tale takes place in rural America, often in the borderlands where the Midwest brushes up against Appalachia. In one story, two brothers search for an escaped juvenile convict; in another, a young couple attempts to find meaning in the death of their high school classmate.
Related: Short Story Collections That Belong on Every Novel-Reader's Shelf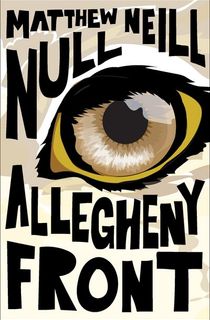 Allegheny Front
Matthew Neill Null knows Appalachia—he grew up in West Virginia, the same place he's set this collection of stories. Allegheny Front cleverly uses lyrical prose and vivid details to explore the area and its habitants over the past 200 years, which reveals how "in the Appalachia of both past and present, the inevitability of change may be the only constant" (Oxford American).