Characterized by elements of crime, cynicism, cruelty, and gritty urban settings, the genre of noir reached its peak during the 1950s. After the Great Depression and WWII, Americans were left disillusioned, just as the Lost Generation was post-WWI. They were gradually becoming more accepting of darker themes of moral ambiguity, and surprise-endings in literature. And in the 1970s, noir fiction re-emerged in popularity after the similarly uncertain times of the Vietnam War.
The genre of noir fiction has certainly stood the test of time. And in more contemporary noir novels, the genre has broadened to include more diverse, complex characters. To learn more about the staple authors and novels of this genre, take a look at our list of recommendations, from the best-known classics to popular contemporary noir fiction.
The Big Sleep
The first of Raymond Chandler's seven Phillip Marlowe novels, The Big Sleep (1939), introduces the private detective as he attends to the case of a millionaire with troublesome daughters. In The Big Sleep, Detective Marlowe faces the crookedness of Hollywood with integrity and truth, unraveling the lies spun by an assortment of fraudulent LA characters.
The novel quickly proved successful, and was adapted into a film just seven years later by director Howard Hawks. Audiences appreciated Chandler's Hemingway-like tone, which used clear, direct language to deliver heavy meaning. Not only that, but Detective Marlowe is a character who strongly emulates Detective Sherlock Holmes, and readers are often won-over by his unwavering commitment to the case despite the chaotic world of drugs, sex, prostitution, gambling, and blackmail it brings him into.
Related: The 21 Best Movies Based on Books
The Maltese Falcon
Published in 1930, The Maltese Falcon centers around a withdrawn private detective, Sam Spade, and his unexpected involvement in the dilemma of a missing falcon statue of high value. Ranked on many lists as one of the greatest crime novels of all time, The Maltese Falcon also follows Spade's investigation into the death of his partner, who died while on assignment for a mysterious woman named Miss Wonderley.
Miss Wonderley contacts and hires the partners to find her sister who has allegedly run away with a man named Floyd Thursby, and yet all of that is put into question when her involvement with the missing figurine is revealed. Becoming a suspect in the case himself, Spade must survive sudden exposure, dangerous shootings, and deceitful encounters in order to clear his name and bring justice to his partner's killer.
Double Indemnity
This riveting 1943 drama follows the unfolding of some unethical arrangements made between insurance agent Walter Huff and his client's wife Phyllis Nirdlinger. The two begin to fall in love, and they gradually devise a romantic and devious escape which removes Mr. Nirdlinger from the picture and simultaneously provides them with a large payout.
As the two conspire and meticulously rehearse the details of the crime, readers must follow the pair on a turbulent and engrossing journey where they risk it all for love and quick money. Affairs, crime, and deceit—what could possibly go wrong?
The Postman Always Rings Twice
James M. Cain's first and arguably most popular novel, The Postman Always Rings Twice is considered one of the most important crime novels of the 20th century. Our novel's protagonist, Frank Chambers, is a drifter who stops at a diner intending it to be just a pit stop. He ends up getting a job there, and falling deeply in love with the manager's wife, Cora. The two end up conspiring against the husband, in hopes of planning a life for themselves and taking ownership of the restaurant.
The Postman Always Rings Twice entails so much violence and erotocism that the novel was banned in Boston shortly after its publication. Even Hollywood hesitated to make the first adaptation of the novel, waiting a full decade before Director Tay Garnett undertook the project. Since then, this noir book has been adapted an additional 6 times.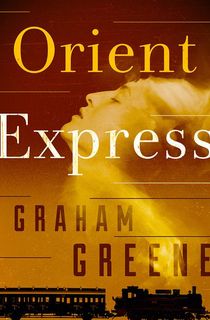 Orient Express
Published in 1932 originally as Stamboul Train, Orient Express tells the story of several passengers aboard a three-day luxury express train traveling from Ostend to Istanbul, and how their lives become unexpectedly entangled. Coral Musker, a poor chorus-line dancer, is sick and traveling alone. She faints in the second class section when Carleton Myatt, a wealthy businessman traveling for work, feels compassion for the woman and buys her a first class ticket. He then allows her to use his berth to rest, and they quickly fall in love.
Soon after, Carol mysteriously disappears, and Carleton must make difficult decisions if he is ever to see her again. Other passengers include Mabel Warner, a journalist; her partner Janet Bardoe; and Dr. Czinner, an escaped communist planning to lead a revolution in Belgrade.
When Mabel steps off the train following the lead on a story, she gets robbed by a criminal named Grünlich, who then boards the train in her place and becomes interlaced in the overlapping storylines of each character.
Related: 13 Must-Read Graham Greene Books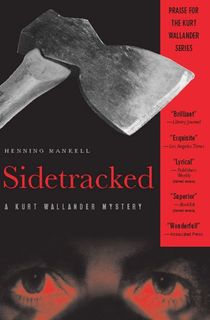 Sidetracked
Published in 1995, Sidetracked is the fifth novel in Henning Mankell's crime fiction series following Inspector Kurt Wallander. In this award winning novel, Inspector Wallander is brought out to a farmer's field, due to reports about a wandering teenage girl. Just as he arrives, he witnesses the girl cover herself in gasoline and set herself on fire. He is completely unsettled by her suicide, and struggles to understand why such a young person would end their own life.
Then, the very next day, Wallander is called to a crime scene on the beach of a wealthy neighborhood where he finds the mutilated and dismembered body of the former Minister of Justice of Sweden. Disturbed by the sickening nature of the murder, Wallander launches a full investigation, in a race to catch Wweden's first serial killer before he strikes again.
P.S. — If you enjoyed the Netflix mystery drama seriesYoung Wallander, then you should know it was entirely inspired by this Kurt Wallander series!
Related: The Best TV Shows Based on Books to Stream Right Now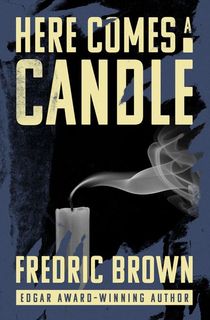 Here Comes a Candle
First published in 1950, Fredric Brown's Here Comes a Candle is described as some of the author's most unorthodox and fearless work, making it far more advanced than many midcentury Americans were ready for. Readers will follow Joe Bailey, a conflicted young adult in post WWII America as he considers relationships with two women who promise very different futures.
Tormented by his childhood trauma and opposing passions, Bailey seems to be living through split identities. In this psychologically complex plot, with haunting nursery rhymes and a surprise twist ending, readers will be at the edge of their seats the entire read. Brown's writing style earned a lot of attention, and he was deemed "a natural storyteller" byThe New York Times Book Review.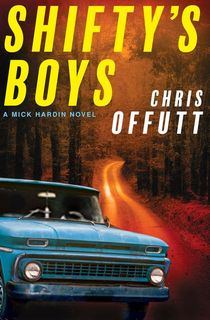 Shifty's Boys
Author and playwright Chris Offutt is considered a literary genius and master of many genres. Most recently, Offutt has been praised for his work in crime fiction after the release of his novel The Killing Hills. The New York Times sang its praises, stating "Chris Offutt's new novel, his third, more resembles a high-quality TV crime series set in rural America than a work of literary fiction."
Shifty's Boys, to be published in June 2022 as a follow up to The Killing Hills, continues to deal with criminal investigator Mick Hardin. While at home, recovering from a previous IED attack and taking prescription medications, a body is found in the center of town. The dead man turns out to be local drug dealer Barney Kissick, allowing city police to write it off and conduct no further investigation. It isn't until Barney's mother, Shifty, asks Mick to look into the case himself that the truth is revealed.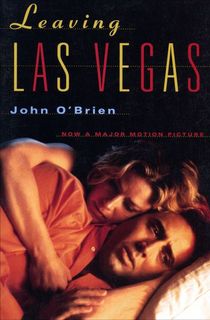 Leaving Las Vegas
John O'Brien's very first novel, Leaving Las Vegas (1990), tells the story of two lovers, struggling to overcome their individual pains. Sera is a prostitute with an adventurous soul, and Ben is a defeated alcoholic. The two find consolation in one another, with their relationship acting as a shelter from the bitter realities of life. This dismal story examines the bleak truths of addiction, depicting both the physical and emotional toll it has taken on Ben. Readers are introduced to Ben far along in his battle with addiction, at the point where it is clear—addiction has won.
The only silver lining throughout seems to be in how Sera and Ben, two castaways, can find love and acceptance in one another, something they were constantly denied in the cruel and isolated world. The 1995 adaptation starring Nicolas Cage and Elizabeth Shue was nominated for four Academy Awards, winning one.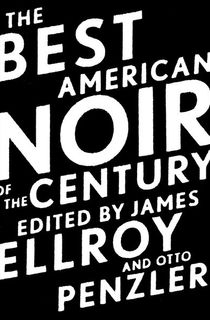 The Best American Noir of the Century
The Best American Noir of the 21st Century, edited by James Ellroy and Penzler, is an exhaustive examination of American noir fiction. A collection of 39 stories, Ellroy and Penzler included a diverse assembly of work, spanning across the entire 21st century, and authors of all levels of exposure.
This literary triumph is a must-have for true and loyal fans of noir: You'll be able to enjoy your very own guide through America's darkest and twisted mysteries. As New York Journal of Books states, "Well worth its impressive weight in gold, it would be a crime not to have this seminal masterpiece in your collection."
Related: Short Story Collections That Belong on Every Novel-Reader's Shelf
Featured image via The Big Sleep / Warner Bros.