There's nothing better than reading a book that makes you feel and you're unable to put it down. The literary suspense genre delivers on both fronts, telling stories that not only feature great emotional depth but a sense of dread that leaves you breathless. And their gorgeous prose, an added bonus, serves to drive all those surprising sucker punches home.
The following list includes some of our favorite new and old literary suspense books: In one novel, an overly ambitious father gets his well-deserved comeuppance; in another, a criminal past comes back to haunt a father and daughter. Whatever the premise, these reads ooze with so much tension and atmosphere, you'll be on the edge of your seat until the very last page.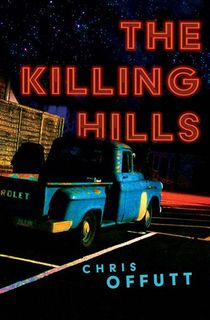 The Killing Hills
In this Appalachian noir, combat veteran and Army CID agent Mick Hardin is home on leave with his pregnant wife. Unfortunately, they aren't getting along. At the same time, his newly-promoted sister is dealing with her first murder investigation as sheriff, but local politicians are pushing for the case to be handled by someone else. This could be a simple case of sexism—or it could be an indication that they'd rather have the investigation handled by someone under their control.
Being familiar with the area, Mick is the ideal person to help his sister investigate without drawing attention to himself. A novel of betrayal and small town politics, this dark, witty story is unlike any you've ever read.
The Patricide of George Benjamin Hill
James Charlesworth's stunning debut proves the costs of the American Dream aren't always paid by the person pursuing it. In this case, it's self-made millionaire George Benjamin Hill who has ruthlessly chased success, sidelining his family in the process. Needless to say, his four children—now adults on the brink of middle age—are crippled by resentment, and still struggle in the wake of his neglect—from death and divorce to addiction and homelessness. So when George becomes the subject of a national scandal, the angry siblings unite for one murderous confrontation—hoping to settle the score between themselves and the man who was less of a father and more of a shadow. Sweeping across the United States and through multiple decades, The Patricide of George Benjamin Hill is an epic but intimate story about vengeance, the effects of toxic masculinity, and "what happens when a family tree is poisoned at the roots" (James Scott).
Related: Dysfunction Junction: 10 Books About Dysfunctional Families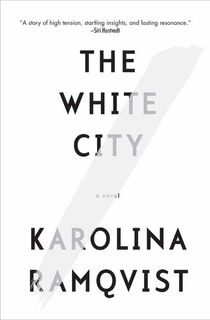 The White City
This slender suspense bestseller was a critical success in Ramqvist's native Sweden, having received one of the country's most prestigious literary prizes. At the start of the novel, new mother Karin realizes her relationship with John—a drug-peddling partier and crook who has inexplicably disappeared—was a bigger mistake than she originally thought. Now she's left to clean up the disaster he's left behind, tend to the cavernous mansion he bought her, and care for the infant daughter she never truly wanted. On top of everything, an investigation into John's crimes is likely to lead straight to Karin's door—threatening to destroy what little of her life remains. Set over the course of several isolating days during a Swedish winter, The White City follows Karin's psychological journey through her emotions and regrets as she tries to formulate a plan that will save herself and her baby from ruin.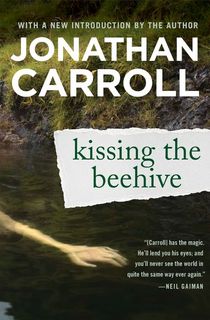 Kissing the Beehive
Inspiration has run dry for successful author and three-time divorcé Sam Bayer, but he believes a trip to his hometown—and the tragedy that occurred there—may get his creative juices flowing. As a high school student, Sam stumbled upon the floating corpse of Pauline Ostrova, whose killer was found to be her boyfriend Edward. Lately, though, Sam has been wondering if Edward's arrest was a grave miscarriage of justice: Could he have given a false confession? And could the true murderer still be walking free in Crane's View? These two questions form the soul of his latest project, leading Sam to the morbid corners of his town's history, a number of suspicious residents, and a reckoning with his own sanity. Jonathan Carroll displays a Hitchcockian knack for keeping the suspense at just the right level as Sam's investigation barrels towards a "smashing and surprising" final twist you won't see coming (Kirkus Reviews).
Related: Graham Greene, Charles Belfoure, and More: 8 Literary Mystery Books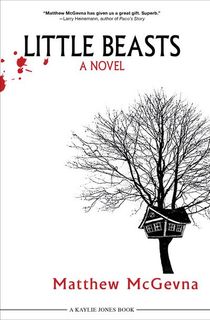 Little Beasts
It's a dull summer in 1980s Long Island, where 8-year-olds James, Dallas, and Felix watch their working class neighbors from the woods behind their homes. Their only concern is for the local teenagers who enjoy tormenting them at every turn—including David, a 15-year-old with dreams of a better life, and his friends. But by the time the weather turns cooler, these two groups will have had a violent confrontation that leaves one of the three youngsters dead. Author Matthew McGevna takes his time in setting up his true crime-inspired tale, fleshing out each of his characters as they creep towards an inevitable and bloody breaking point. It's a "gripping exploration of teenage alienation" and how a single moment can change a life forever (East Hampton Star).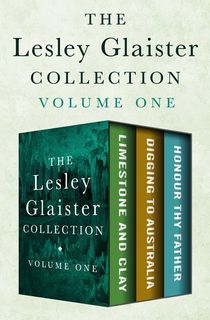 The Lesley Glaister Collection Volume One
This three-book collection is a showcase of Lesley Glaister's ability to invoke a deep sense of dread in her readers. Limestone and Clay's anti-heroine may be a talented sculptor, but she's yet to make the creation of her dreams—a baby. When her supposedly sterile husband impregnates his ex-girlfriend, her desire for payback outweighs any maternal instincts she might have.
"Dangerous secrets and sinister undertones" fuel Digging to Australia, an "uncommon coming-of-age" tale about a young girl who encounters her own sinister Wonderland (Publishers Weekly). And in the exceptionally eerie Honour Thy Father, a brood of reclusive elderly sisters must acknowledge their self-told lies and accept that their childhood was no fairy tale...
I'm Thinking of Ending Things
In Reid's unsettling novel, a nameless narrator considers breaking up with her boyfriend, Jake, while they're en route to a dinner at his parents' home. Though Jake initially comes across as an intelligent, good-natured partner, his mother and father seem to bring out the worst in him—turning an innocent family visit into a glimpse of Jake's darker nature. The couple's evening descends into further chaos as a snowstorm and Dairy Queen pitstop derail their drive home, culminating in a terrifying scene at an abandoned high school. We won't give anything away, but take our word for it: You'll be thinking of this ending long after you've finished it.
Related: 10 Psychological Suspense Books That'll Keep You Up All Night
The Twelve Lives of Samuel Hawley
Using dual timelines, this "master class in literary suspense" tells the bittersweet story of the bullet-riddled Samuel Hawley and his 12-year-old daughter, Loo (The Washington Post). After years on the run, Samuel has brought Loo to her late mother's hometown, where she quickly becomes the target of high school bullies. Educated in the art of gun-shooting and hot-wiring, she fends off her attackers with physical violence—every inch her father's daughter. As Loo grows into a troubled teenager, Samuel reveals the stories behind his criminal history and the twelve scars that mark his body. But though his wounds have healed, his past is still very much alive...Together, father and daughter must face the consequences of his poor choices, revisit the tragic drowning of Loo's mother, and find a way to bear their scars with strength and dignity.
Social Creature
Author Tara Isabella Burton takes a note from the queen of literary suspense, Patricia Highsmith, to write this Ripley-esque tale of a toxic female friendship. Where Brooklynite Louise fights to make ends meet, Lavinia lives the life of a spoiled Manhattan socialite. And yet, despite the massive disparity in their social classes, the girls instantly click—sending them both down a destructive whirlwind of drugs, parties, and excess. But the shine of Lavinia's lifestyle loses its sheen as a desperate Louise races to cater to her every whim. It seems no amount of sacrifice is enough to keep Lavinia's attention from waning, forcing Louise to decide how far she's willing to go to stay in her friend's good graces—and thus, in her lavish world. Blurring the line between villain and victim, Social Creature is an "edgy and hypnotic novel" that highlights the dangers of jealousy and our self-obsessed social media age (People).
This post is sponsored by Skyhorse Publishing. Thank you for supporting our partners, who make it possible for Early Bird Books to continue publishing the book stories you love.