When looking for our next read, we often find ourselves browsing the mystery section of the bookstore. It's a genre that has an endless amount of compelling variations, which each have their own special characteristics and advantages. On the days we don't want the Miss Marples of cozy whodunits or the serious PIs of hard-boiled detective stories, we turn to literary mystery books.
While there isn't an overarching definition of this particular sub-genre, it tends to have a little more meat than its previously-mentioned counterparts. Spinning a yarn full of riveting surprises is equally as important as fleshing out characters' inner lives. The result is a book that leaves you guessing and takes you on a thought-provoking, emotional roller coaster you won't find anywhere else. Take a look below to see eight prime examples of literary mystery done well—from a new novel by the author of The Paris Architect to a thrilling tale by Ottessa Moshfegh.
The Fallen Architect
After a balcony collapses in his newly-constructed theater, London architect Douglas Layton must serve time for the dozens killed in the incident. Upon his release from prison five years later, he reinvents himself as Frank Owen—just your average, set-painting Joe with a spotless personal history. But when corpses start turning up in theaters across the city, Douglas-now-Frank sees an opportunity to make his old life just as spotless as his new one. Can he uncover the link between the dead bodies and the event that destroyed his career—or will the final curtain drop on Douglas before he can clear his name? Treading closely to Belfoure's previous book, The Paris Architect, this new novel also introduces fresh thrills, twists, and memorable characters into the mix.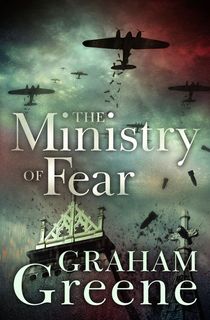 The Ministry of Fear
Arthur Rowe hasn't had it easy: His wife has died—at his own hands—while the Blitz reduces London to rubble. Needing a distraction from his grief and guilt, Arthur drops in on a charity party, where he wins a fresh cake. Nothing worth writing home about, right? Wrong. As it turns out, Arthur's seemingly benign prize has placed a target on his back, initiating a cat and mouse chase between himself and a ring of Nazi spies. But their pursuit is just the first part of a crazy escapade—a bomb-induced case of amnesia soon follows, leaving Arthur without memory of his past or a trustworthy ally. The Ministry of Fear takes readers on a wild, occasionally comical thrill ride that could only spring from the mind of one of the greatest storytellers of the 20th-century.
Related: 9 Must-Read Graham Greene Books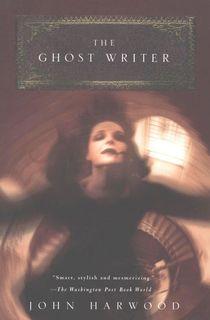 The Ghost Writer
As an isolated young boy, Gerard found comfort in the tales of his mother's idyllic childhood. But even that reprieve was stolen from him when, after finding his great-grandmother's spooky stories, his mother stopped speaking about her past. Gerard suspects she's hiding something—and that answers lie within those hidden writings. Years later, he falls madly in love with his paraplegic pen pal who, like his mysterious family, resides in England. So begins a two-part search—one for love, and one for truth—that plunges him into a real-life ghost story straight out of his great-grandmother's work. This "first-class creeper" is a literary puzzler for readers who love their mysteries with some supernatural eeriness and creepy Havisham-like spinsters (The Boston Globe).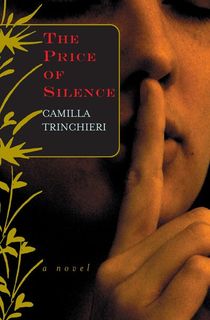 The Price of Silence
When Chinese student An-ling Huang entered Emma's ESL classroom, she was welcomed with open arms. Something about An-ling reminded Emma of her own daughter—the daughter she tragically lost, and whose existence was a well-kept secret. Five years have passed since that first meeting, and now Emma faces a lifetime of imprisonment, having murdered An-ling for unknown reasons. But her motives become more and more clear as the novel progresses, revealing the fraught relationships within Emma's family and how her most cherished protégé was not who she appeared to be...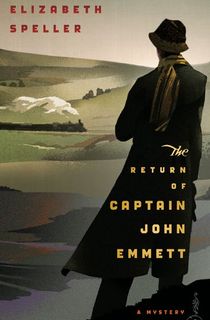 The Return of Captain John Emmett
The Great War has cast a long shadow over the people of London—including Laurence Bartram, who is haunted by his wife's death and visions of the battlefield. Though he has locked himself away, a compelling request finally pulls him back into civilization: His childhood best friend, John, has mysteriously killed himself, and his sister needs Bartram's help putting the pieces together. But once he and his Holmesian sidekick launch an investigation, John's death looks less like a suicide with each clue unveiled. To get to the absolute bottom of things, Bartram will have to reach into the depths of his own painful memories and re-live the trauma that drove him into hiding for so long...Maisie Dobbs fans should take note: This gorgeously written 1920s mystery is about to take up all your free time.
Idaho
Emily Ruskovich's debut follows multiple timelines and perspectives to shed light on one prevailing question: Why did Wade's wife, Jenny, kill their youngest daughter? Now in prison, Jenny wrestles with her guilt and self-loathing while also drawing comfort from a friendship with her cellmate. In the outside world, Wade lives on in the shadow of her crime, finding a foothold in a second marriage but losing a grip on his memory. His new wife, Ann, carries the weight of the novel, as Wade's Alzheimer's pushes her to understand—and thus, memorialize—the parts of his life that are fading from his mind. Nominated for an Edgar Award, Idaho is a lyrical and devastating mystery about loss, forgiveness, and "what the heart is capable of fathoming and what the hand is capable of executing" (Marie Claire).
Ill Will
Dustin was just 13-years-old when his parents, aunt, and uncle were brutally murdered. The alleged culprit? His older foster brother, Rusty, whose dalliances with Satanic cults—as evidenced by Dustin's own testimony—earned him a 30-year sentence. Today, Dustin is a psychologist, and one of his patients convinces him to track a potential serial killer. As if that isn't enough, new DNA evidence proves that Rusty did not commit the massacre that destroyed their family—and now he's angry, vengeful, and free. Both storylines come together to form a strikingly original, deeply unsettling mystery that was voted one of the best books of 2017 by NPR, The New York Times, and more.
Eileen
Eileen Dunlop's life is a total drag: If her secretarial job at a boy's prison isn't bringing her down, her good-for-nothing alcoholic father will always pick up the slack. To cope, Eileen immerses herself in twisted sexual fantasies, weekend shoplifting, and stalking an attractive security guard. That's all fine and dandy, but the greatest distraction comes in the form of Rebecca Saint John—a woman who quickly becomes the object of Eileen's affection, and then obsession. The collision of their separate lives leads to a creepy, criminal adventure that will haunt Moshfegh's hate-her-or-love-her protagonist for decades to come.
This post is sponsored by Sourcebooks. Thank you for supporting our partners, who make it possible for Early Bird Books to continue publishing the book stories you love.