Historical romance novels offer more than just dashing dukes and heaving bosoms: They're an escape from our modern serial-dating, "Netflix and Chill" world. Don't get us wrong, we're not saying romance is totally dead—and the past certainly wasn't all hearts and roses, either—but our love lives do hinge on a left or right swipe these days.
If you ask us, there's something extra delicious about historical romance. Between the layers of clothes and the strict code of conduct, the required restraint makes the inevitable kilt-dropping, lace-ripping moment even hotter for all you romance readers. To prove it, we've rounded up 11 of the best erotic historical romance novels, all of which would make anyone swoon. Whether you love Regency romance, Scottish hunks or dashing dukes, we've got you covered.
Knight Secrets
With her father accused of treason, Lady Clarice Margrave lives sequestered in a tower for "her own protection." A surprise attack on her family's estate finally takes Clarice outside the walls of her prison—and into the path of the dashing Sir Ranulph.
Not only is Ranulph sworn to protect the king, he's also the mastermind behind the ambush against the Margraves. Clarice's possible association with a suspected traitor makes her more suited to a cell than his bed, but what are royal oaths in the face of love, really?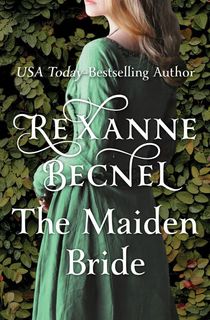 The Maiden Bride
As the younger de Valcourt twin, Linnea is the scorned and "evil" daughter of Maidenstone Castle. Likewise, Axton de La Manse is an outcast himself—a Norman exile hell-bent on righting the injustice his family suffered at de Valcourt hands.
When he storms Linnea's home and demands her sister's hand in marriage, Linnea offers to serve in her "good" sister's place. But what begins as a marriage of convenience and a risky deception soon blossoms into lusty, between-the-sheets passion. Emotional walls will crumble, bodices will rip—and you might just ask yourself, "Is it too hot in here?"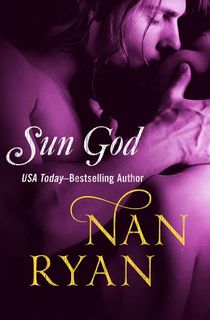 Sun God
This erotic historical romance novel from bestselling author Nan Ryan has a slightly different setting. Ryan brings us the tale of teenage lovers Luiz "Tonatiuh" Quintano and Amy Sullivan, who were perfect matches in 1856. Both the children of powerful Texans—Tonatiuh, the descendant of Aztec royalty; Amy, the daughter of a wealthy rancher—their families were closely intertwined.
But an act of violent betrayal destroys any trace of love Tonatiuh has for Amy, leading to a decade-long grudge. Now, he's a formidable military commander—and he's determined to apprehend his former lover. But as soon as he's captured Amy, she recaptures his heart. And let's just say…she has no qualms about being tied up.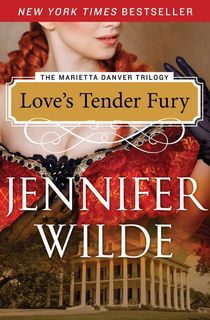 Love's Tender Fury
The racy first installment in a bestselling trilogy, Love's Tender Fury introduces Marietta Denver: A bastard, a dreamer, and an accused thief. After being wrongfully convicted, she's shipped away to a life of indentured servitude—and tempting suitors—in the American colonies.
First, there's her master, an irritable but handsome plantation owner. There's also Jeff Rawlins, whose bad boy charms sweep her into the tangled web of the New Orleans underworld. As she adjusts to her new life, she has to decide if playing their games will truly set her free. And if she falls in love—and into a lover's bed—could she lose herself along the way?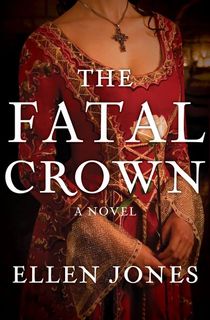 The Fatal Crown
Maud is a widowed princess vying for the British throne. Though recently betrothed to a 14-year-old Plantagenet (another royal house), Maude's heart belongs to someone else—her most dangerous rival, Stephen of Blois.
Their forbidden romance is one of naughty trysts and broken marriage vows, but if the flames of their passion can't be contained to the royal bedchamber, they'll burn throughout England and rewrite the country's fate. Politics clash with love, and ambition confronts sex, as the couple chooses which power they crave most: That of the heart, or crown?
Related: 9 Sizzling Romantic Suspense Books
A Midnight Dance
Once upon a time, Sabine Laurents was surrounded by luxury and schmoozed with France's most revered well-to-do. But now that Moutiers have disgraced her family, she's ready to exact revenge on their handsome son—and longtime crush—Jules. To steal his fortune, she'll have to steal his heart…and hope her own isn't crushed in the process.
Lila DiPasqua's historical scorcher (and boy, do we mean scorcher) reimagines the classic Perrault fairytale, Cinderella. Except, this leading lady prefers bedrooms to ballrooms when the clock strikes midnight.
Seven Years to Sin
Lady Jessica Tarley, a respectable widow, should not find Alistair Caulfield attractive. Aside from his reputation as a free-loving gigolo, Jessica has a vivid memory of Alistair that stirs up some very unladylike compulsions.
Unexpectedly reunited aboard a Jamaica-bound ship, their close quarters make avoiding each other difficult—and such sexual denial makes Alistair want Lady Jessica all the more. Remember the angst, twists, and white-hot sex from Sylvia Day's hit, Bared to You? They were all inspired by this steamy cruise ship historical!
Suddenly You
For her 30th birthday, the virginal Amanda Briars has promised herself the ultimate gift: A night of bed-creaking, deflowering passion. But this aspiring writer in 1836 London is in for a big surprise when she discovers that Jack, the late-night visitor she assumed to be the "hired help," is actually a giant of the London publishing industry.
Though Jack didn't actually take Amanda's virginity that night, he did leave with the desire to do so—and then some—in the near future. A sexy romance between a notorious rake and a free-spirited spinster, Suddenly You will have you suddenly needing a splash of cold water.
The Madness of Lord Ian Mackenzie
Whispers of Ian Mackenzie's past follow him everywhere, and involve insane asylums, suspected murder, and madness. To be seen with him is to commit social suicide—and yet, the widowed Beth Ackerly hardly cares. She knows the truth of Ian's heart, the more painful truth of Ian's past, and she's ready to risk public disgrace if it means having him—body and soul.
Jennifer Ashley's Ian Mackenzie is far from your standard romantic hero, but he deserves his own warning label. You'll swoon. You might spontaneously combust. Whatever happens, we aren't liable.
Scandal's Bride
The year is 1819, and Catriona Hennessy, a fiercely independent Scotswoman, isn't exactly excited about the idea of marriage. But Catriona's superiors have different ideas about her future—and they namely involve Richard "Scandal" Cynster, who comes from a rich English family.
Richard himself has never wanted a wife, but his stepfather's deathbed ultimatum—that the unlikely duo must marry for the sake of Richard's family—compels them to take the plunge. Cue secret bedroom schemes, family betrayals, and a 17-page sex scene, and suddenly their marriage is much, much more exciting. You can thank us later.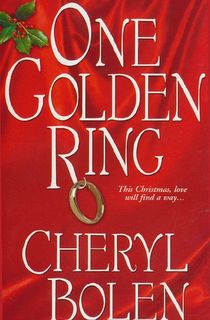 One Golden Ring
The Christmas season is approaching, but Lady Fiona Hollingsworth isn't feeling joyous—her brother has been kidnapped by Spanish bandits, and she's willing to do whatever it takes to rescue him—including offering herself in marriage to the richest man in England so she can afford his ransom.
And while Nicholas Birmingham knows he shouldn't accept her proposal, he can't help giving in to Fiona, a woman he's fantasized about for so long. Hailed as "an irresistible pleasure" (Eloisa James, New York Times–bestselling author of ), this spirited and sexy Regency romance is a gift to readers everywhere.
Featured photo: Cover of Too Wicked to Wed, by Cara Elliot