What was it about Regency England that has inspired a bounty of spicy historical romances? Maybe it's the fact that premarital dalliances were so taboo, given society's prioritization of fortune over love. Or maybe it's the danger of forbidden love, which always makes things so much more delectable. Perhaps it's both of these things, and more.
If you're the kind of reader who likes their historical fiction with a bit of heat, take a seat on your fainting couch, and grab one of the Regency romance novels below. Each one features the sort of dashing dukes and rakish rogues that'll have you asking for the smelling salts.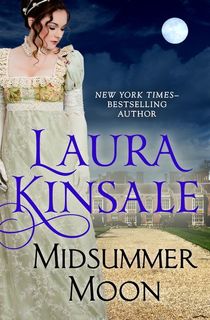 Midsummer Moon
Regency England is a man's world, so inventor Merlin Lambourne takes an unusual pseudonym to hide that she is, in fact, a woman. Imagine the delight of Ransom Falconer, Duke of Damerell, when he discovers his favorite inventor—the person who could save the English from Napoleon's army—is also someone with whom he could fall in love. It's a win-win situation.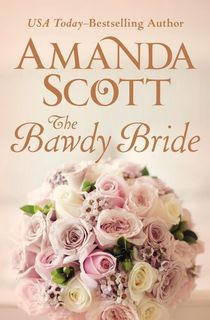 The Bawdy Bride
From bestselling romance author Amanda Scott comes the story of Anne Davies, who has none of the naivete of other ladies. As a woman of her age and circumstances, she knows her marriage will be one of necessity, not of love. When she's matched with Lord St. Michael Ledgers, who is in equal need of a spouse, she's disturbed by what she discovers at his Derbyshire estate, The Priory. Someone is after her—and it's possible Michael is not the kind of man he appears be.
Related: 9 Sizzling Romantic Suspense Books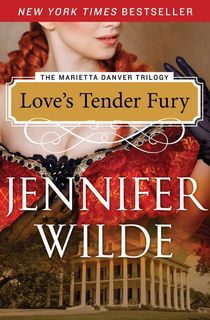 Love's Tender Fury
Convicted of a crime she didn't commit, Marietta Danver is sent to the America in chains. She finds herself in the Carolinas, working as a slave for a planter named Derek Hawke. He certainly isn't the only man who thinks Marietta ripe for picking—there's smitten bad bay Jeff Rawlins, too, and another half-mad suitor. Can Marietta find a love she can count on in such a strange new world and with so many scandals in her past?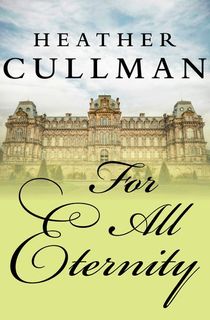 For All Eternity
Sophie Barrington's marriage prospects are cut short when she discovers her family is bankrupt. Determined to avoid wedding the horrible Earl of Lyndhurst, Sophie hatches a plan that ultimately fails—landing her, instead, in the service of an Earl's estate. Though he intends on humiliating Sophie, the Earl finds himself charmed by his new maid. But is their mutual passion only temporary, or will it burn for all eternity?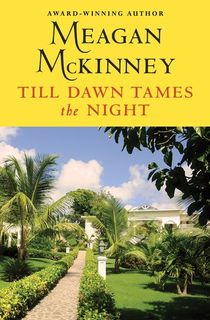 Till Dawn Tames the Night
Sea voyages were always dangerous in the Regency era, especially for young women traveling alone. Though Aurora Dayne becomes the prisoner of a pirate ship, it's clear to everyone onboard that their leader, Vashon, is the true prisoner. Despite his steely composure, Vashon has fallen helplessly under Aurora's spell—and he'll stop at nothing to win her heart on the high seas.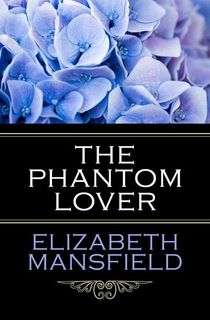 The Phantom Lover
A Regency specialist, Elizabeth Mansfield's The Phantom Bride follows the hot-headed Nell Belden after banished she's from her family estate for rejecting another suitor. While in exile, she's visited by what she thinks is a ghost—but is, in fact, just another outcast. His name is Captain Henry Thorn, a soldier traumatized by the war and Nell's soon-to-be lover. But while Henry is a man of great status, he has no intention of returning to polite society...Can Nell convince him, the only man she's ever loved, to start a life with her in the real world?
Too Dangerous for a Lady
The world of Regency romance tragically lost one of its best authors, Jo Beverley, in 2016. Luckily, she lives on in her romance novels, including over 20 Regencies. Too Dangerous for a Lady tells the story of Lady Hermione Merryhew, who is shocked when a man seeks sanctuary one night—in her bedroom of all places! Though he was once just a handsome stranger from her past, he's now a Lieutenant with a mission. Being with him may threaten all Hermione holds dear, but she's never met a challenge she didn't like...
The Wicked Duke
When Marianne's uncle promises her to a duke accused of matricide, Marianne Radley is determined to never see their engagement through. If she can expose the evil character of her betrothed, she thinks, her uncle may just call the whole thing off...But will the Duke of Aylesbury reveal himself to be the monster Marianne assumes him to be? Or is he simply a tender heart, hidden in the shadow of scandal and rumor?
One-Eyed Dukes Are Wild
You know what they say about dukes behaving badly...Fortunately, Lady Margaret Sawford is willing to take a risk—because with reputation already in ruins, what else has she to lose? Margaret starts shacking up with the Duke of Lasham who, in addition to wearing an eye patch, is also devilishly handsome. But though Margaret tries her best to tame him, she may discover that her own wild side is desperate to break free...
Related: 11 Steamy Historical Romance Novels That Will Make You Swoon
Four Nights with the Duke
The only women more desperate than the Real Housewives are the Duchesses in Eloisa James' bestselling series. Though she said she'd never marry him, Emilia Gwendolyn Carrington winds up saying "I do" to a future with the wretched Duke of Pindar. After their wedding, the duke announces they'll spend just four nights together every year. Of course, this is all a part of his plan to seduce Eloisa—but is four days enough to make her believe in forever?
Never Less Than a Lady
As the last surviving Earl of Daventry, Alexander Randall should marry a young woman of good breeding who will give him a male heir. Instead, he's drawn to widowed town midwife, Julia Bancroft. Lovestruck, Randall says "blast it!" to societal obligations and asks Julia to be his wife. Whether she's as smitten by him remains to be seen, but goodness knows they'll have a great time figuring it out...
The Proposal
When Lady Muir is rescued by Hugo after taking a tumble on the moors, she feels her widow's heart begin to heal. Though she vowed never to marry again, Gwen has trouble resisting Hugo's rippling biceps, his brooding charm, and his steadfast loyalty. Can this surly military man—a Lord in name only—truly make Gwen break her promise and open her heart to a second chance at love?