Nice guys are well, nice, but sometimes we want a little more spice. Enter the notorious bad boy—the dude we shouldn't want, but who nevertheless gets our hearts racing and our blood pumping.
As it turns out, the tall, dark and dangerous types are just as irresistible on the page as they are off of it. For your own naughty bit of fun (without the risk of falling off a motorcycle!), take a look at the list of bad boy romance books below.
Dirty Little Lies
Can we just take a second to appreciate the befitting title of Lora Leigh's scintillating series, The Men of Summer? Great. Now that that's done, we turn our attention to the stud who takes center stage in Dirty Little Lies. Zack Richards is a hard-bodied alpha male with a checkered past and devotion to protecting Grace Maddox from her own power-hungry family. He's exactly who you want under your covers on a cold, dark night—or any night, really.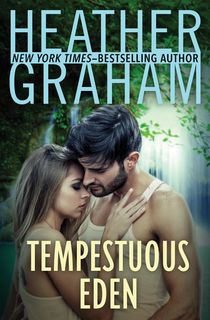 Tempestuous Eden
New York Times and USA Today bestselling author Heather Graham has crafted an "all's fair in love and war" tale about a pair of Americans—Blair, a government man's daughter, and Craig, the diplomat sent to rescue her—who connect amid the backdrop of a war-torn country. Think Romancing the Stone without the stone.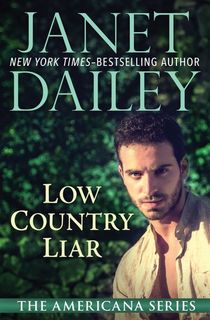 Low Country Liar
His name is Slade, and that single syllable perfectly reflects his bad boy reputation. He's also the attorney who Lisa suspects is embezzling money from her wealthy aunt. One false identity and a couple of white lies later, and she's on her way to discovering the truth—though pesky emotions and untamed passions get in the way, of course.
Into the Whirlwind
A taut and sexy thriller, every page of Into the Whirlwind will keep you coming back for more. It follows a woman who turns to her ex-lover/bodyguard, Dirk Reynolds, to help her find her abducted son. This one's an action-packed whodunit with a smoldering romance to spice up the drama. It's also part of a larger series, so keep an eye on those side characters—you may see them again.
An Indecent Proposal
Another chapter in the scandalous O'Malley family saga, An Indecent Proposal has nothing to do with Robert Redford and everything to do with a man named Cillian O'Malley. A tortured hero, he and his star-crossed lover, Olivia Rashidi, can't stay away from each other. Even though Olivia knows he's trouble. This rival-family pair give Romeo and Juliet a run for their pence.
Reaper's Property
Who can say no to man named Horse? Certainly not a woman named Marie, the protagonist and object of the chiseled biker's desire. Still bruised from an abusive marriage, Marie isn't ready to saddle up just yet—even if Horse boasts multiple packs of abdominal muscles. But that all changes when her brother runs into trouble with Horse's gang, and surrendering to Horse is the only way to rescue her brother...Giddy-up! You and Marie are in for a wild ride.
Hard Rules
Described as "Wall Street meets Sons of Anarchy," Hard Rules is the first in Lisa Renee Jones' Dirty Money series. The bad boy in the spotlight? Shane Brandon, the only morally just member of his affluent and corrupt family. As he wrestles with their unlawful business practices with his own moral compass, a new woman enters his life—and she just might save him from his turmoil. Secrets, lies, and an unputdownable read, straight ahead!
The Protector
Two lost souls find solace in each other in Jodi Ellen Malpas Protector. When Jake Sharp takes a job as the bodyguard of high-profile heiress Camille Logan...Well, you've seen what happens between Kevin Costner and Whitney Houston in The Bodyguard, right?
All Chained Up
Forget the Red Room of Pain—the lusty characters in Sophie Jordan's erotic tale are all about Devil's Rock. Meet Knox Callaghan, a sex-on-a-stick inmate, and Briar Davis, a nurse at the same prison. They can't keep their eyes off each other, so once Knox makes parole, Briar has something else to do from 9-to-5...
Strong Enough
The heart wants what it wants in M. Leighton's raunchy romance about a woman, Muse, and the emotionally damaged—yet ridiculously seductive—bounty hunter she falls for. They're both on the hunt for Muse's missing father, but what they find instead is a chemistry they simply can't deny. Strong Enough is the first installment in the New York Times bestselling Bad Boy trilogy.