A day at the beach is never complete without a book in hand. Free from the distractions of work (and, hopefully, your phone), it's the perfect time to get lost in another universe, fall in love with fictional characters, and gain new perspectives.
Whether you're into emotional love stories, thought-provoking literary fiction, fantasy adventures (or other genres!), the following beach reads will help you make the most out of your downtime in the sun.
Related: The Best Crossword Puzzle Books to Keep Your Brain Busy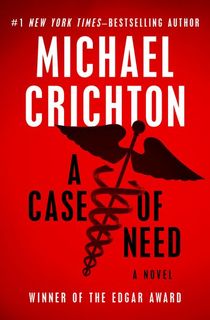 A Case of Need
The Randall name is ubiquitous in the world of medicine, so when a Randall daughter dies during a back-alley abortion, the tight-knight community is deeply rattled. The question on everyone's minds: Was it intentional? Fingers immediately point at Arthur Lee, a talented surgeon known for performing illegal abortions, and he's soon arrested on murder charges. While his peers breathe a sigh of relief, pathologist John Berry—Lee's sidekick—knows his friend's imprisonment is a grave miscarriage of justice. Determined to find the real culprit and to free Lee, Berry launches an investigation that will lead him to a secret so shocking, it will make him question everything he's ever known.
The Death of Mrs. Westaway
When 21-year-old Hal—a tarot reader struggling to pay her bills—receives a mysterious letter, her bad luck promises to take a positive upswing. Its author has bequeathed her a large inheritance, and though it's clearly not intended for her, Hal finds herself at the funeral of her supposed grandmother. Soon, she becomes deeply entrenched in the dramas of the Westaway clan—from rivalries to deep-seated betrayals—and realizes they aren't who they appear to be. As Hal starts to uncover the true nature of her alleged family, The Death of Mrs. Westaway takes on a Rebecca-esque, Agatha Christie vibe that will send chills up your spine on a hot summer's day.
Sharp Objects
Soon to be a miniseries on HBO, Sharp Objects is Gillian Flynn's disturbing debut novel. Camille is a young journalist working for a second-rate newspaper when she finally catches her big break: a double homicide case in her Missouri hometown. Fresh out of a stay in a mental hospital, the last thing Camille wants is to live with her estranged mother and mean-spirited half-sister—but the opportunity is too great to resist. As Camille spends more time investigating the two slayings and another disappearance, she begins to see bits of herself in the victims…As frightening as it may be, she must finally confront her personal demons if she wants to crack the case.
When Life Gives You Lulu Lemons
Calling all fans of The Devil Wears Prada! Emily Charlton has escaped the clutches of Miranda Priestly and, after losing a few clients, lands in Greenwich, Connecticut. Now an image consultant to the rich and famous, Emily is lost in the world of wealthy suburbia—until she gets a career-rejuvenating assignment. Karolina Hartwell, a former supermodel, has come to Emily, devastated after an arrest banishes her from the public's good graces…Can Emily return Karolina to her former glory and elevate her own reputation in the process?
Firefly Lane
As an incoming eighth grader, Kate has accepted that she will never be one of the "cool girls." But then something unexpected happens: Tully, the new-girl-in-town who exudes "cool," becomes her closest friend. So begins a 30-year relationship that sees these two young girls evolve into adult women—and experience all the excitement, fear, and heartbreak that comes with growing up.
Though their paths often diverge, Kate and Tully always manage find their way back to one another…A powerful tribute to womanhood and female friendship, Firefly Lane is another poignant, emotional journey from the author of The Nightingale.
Before and Again
Mackenzie Cooper lost everything—including her daughter—in a horrific car crash. Forced to move and change her name, Mackenzie now lives a quiet life with her pets, a small handful of friends, and her meager income as a makeup artist. But her hard-won peace is jeopardized when a friend's son makes national news—and not in a good way. As the media swarms her small Vermont town, Mackenzie will find herself torn between supporting her friend and protecting the anonymity for which she's worked so hard.
The Kiss Quotient
Simply put, 30-year-old Stella Lane is a math nerd. She thinks of the world in terms of equations, and spends her days developing uber-complex algorithms. But while Stella is a master of numbers, she has little experience in fostering and maintaining romantic relationships. Her solution? Hire a male escort to teach her the ropes…With its sweeter-than-candy hero, lovable heroine, and thoughtful portrayal of life on the autism spectrum, The Kiss Quotient is the feel-good romance of the summer.
Silver Girl
From the queen of beach-set dramas comes Silver Girl, an unputdownable tale of romance, friendship, and forgiveness. Just when Meredith's life falls apart, she receives an unexpected call from her old best friend, Connie.
Despite their three-year silence, the two women agree to steal away to Nantucket, longing to recover from their personal tragedies in peace. The arrival of Connie's brother—and Meredith's ex-boyfriend—shakes things up, causing Meredith to reflect on what could have been and what could be.
The Wedding Date
Drew Nichols' ex is getting married. What's more, it's the night before the wedding—and he still doesn't have a date. Enter Alexa Monroe, a girl he meets in an elevator, and who soon becomes his fake girlfriend-slash-wedding date. Though their relationship is merely a game of make-believe, their affection for each other becomes very, very real...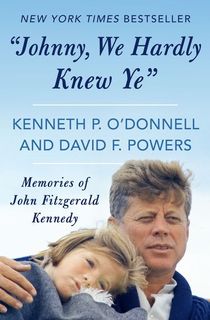 "Johnny, We Hardly Knew Ye"
Kenneth P. O'Donnell and David F. Powers—John F. Kennedy's top political aide and special assistant, respectively—knew "Johnny" better than most. In their memoir-slash-biography, both men reflect on their days with Kennedy's family, their discussions about political strategy, and other cherished memories. In their hands, JFK becomes so much more than a former American president—he becomes a deeply human friend, father, and husband.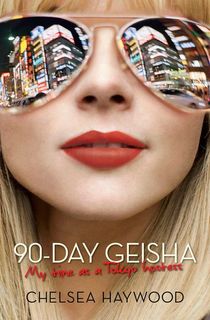 90-Day Geisha
Chelsea Haywood was intrigued by the intensity of Tokyo's Roppongi district, especially its nightlife. At 21, she set out to experience it all for herself and got a hostess job at the ultra-glamorous Greengrass Club. Clad in short skirts and towering high heels, she made drinks, pushed the customers to drink, and developed offsite relationships with her most loyal clients. As she puts it, she was a "facilitator of good times"—and she recounts the outrageous details of those times in her memoir, 90-Day Geisha.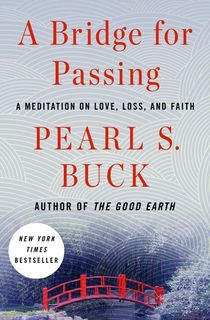 A Bridge for Passing
In A Bridge for Passing, Pearl S. Buck details her time in post-war Japan during the making of The Big Wave, the 1960s film adaptation of her popular children's story. Mingled in with her memories of the production process—some good, some bad—are Buck's mournful musings on the death of her longtime husband.
A story of a war-ravaged country and a heartbroken woman, A Bridge for Passing is a book whose grief and poignancy linger far beyond the final page.
The Alice Network
It's 1915, and Eve Gardiner wants nothing more than to fight in the war. As the German threat increases, she scores a once-in-a-lifetime job: spying for the highly efficient Alice Network. Meanwhile, in 1947, the pregnant Charlie St. Clair is sent to Europe, ordered to take care of her "little problem."
Instead, Charlie runs off to London, determined to find the cousin who mysteriously disappeared during World War II. Once there, she meets Eve—now a bitter old woman—with whom she finds herself inexplicably tied. Together, this unlikely duo will uncover the truth about Charlie's missing cousin and the female agents who risked everything to protect their country.
Before We Were Yours
In 1939, 12-year-old Rill Foss and her four siblings are stolen from their houseboat and brought to a Tennessee orphanage. The children assume the mistake will be quickly corrected—though they're soon left to doubt if they'll ever get home. Their story is connected to that of Avery Stafford, a present-day lawyer who discovers that her powerful family has a surprising history—and an even more shocking secret. Heartwrenching and based on a real-life adoption scandal, Before We Were Yours is the recent sleeper hit of the historical fiction genre—and deserves a spot in your beach bag this summer.
Lilac Girls
Even though Caroline Ferriday is a New York aristocrat, she takes pride in her work at the French consulate. But when Hitler's army invades Poland in September 1939—and encroaches on French territory—Caroline's job becomes more important than ever. Circumstances are much different for Kasia Kuzmerick, a struggling Polish teenager who joins the underground resistance movement.
German doctor Herta Oberheuser is, likewise, at the center of the action—though her own safety is compromised by the increasing misogyny and cruelty of her Nazi employers. Despite the distance separating these three women, their lives will eventually intersect—leading to an unimaginable heartbreak, a ruthless pursuit of justice, and a love stronger than hate.
Children of Blood and Bone
An epic tale of magic and murder, the first installment of Adeyemi's Legacy of Orïsha series is an immersive adventure in another world. Orïsha is home to the maji—a West African people who practice the magic inherent in the land—until a power-hungry king destroys them all. Zélie's mother was among the maji slain, but she refuses to allow herself, or her people, fall into despair. Bent on revenge, she sets out to restore the magic that was wrongly stolen from Orïsha—though a forbidden love threatens to thwart her plans.
Medusa Uploaded
The first in a new series, Medusa Uploaded is a dramatic sci-fi novel set on a generation starship. Oichi Angelis is a human "worm" who spends her days squeezing through utility tunnels, working for the ship's ruling class. After she's nearly murdered for being an alleged rebel, an AI comes to her rescue, revealing startling truths about Oichi's powerful overloads. Together, "Oichi the worm" will become "Oichi the assassin"—and she'll finally exact the revenge she's craved.
The Rig
When humans colonized new planets after Earth's downfall, many left religion behind. In its place is AfterLife, a social media network that allows users vote who among the dead should be resurrected. But on the planet of Gehenna, strict fundamentalism—not AfterLife—thrives, alongside a friendship that could change the trajectory of mankind…As The Rig expands to include multiple planets, centuries, and characters, it becomes an epic and complex sci-fi tale unlike any you have read before.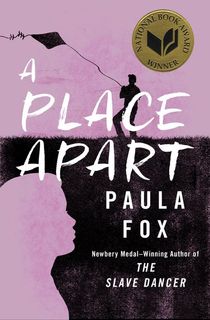 A Place Apart
When Victoria Finch's father dies, her life changes forever: She's now the daughter of a single mom, the new girl in town, and a student at a school where no one notices her. Things look up when she meets theater club leader Hugh Todd, and he finally makes Victoria feel less alone. As the pair grow closer, Victoria gradually comes back to herself—though she'll soon realize that Hugh's friendship may cost her more than she bargained for.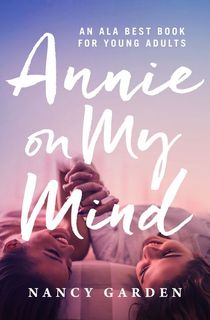 Annie on My Mind
Somehow, the unthinkable has happened: After Liza meets Annie at the Metropolitan Museum of Art, they develop a relationship that goes beyond friendship. But not everyone sees their romance in the same positive light—particularly their families and their school mates.
It will take each other's strength, and the support of a compassionate teacher, for Liza and Annie to realize that no love is ever shameful. Nancy Garden's moving coming-of-age LGBT tale broke serious ground in 1982 and is an enduring classic of LGBTQ fiction.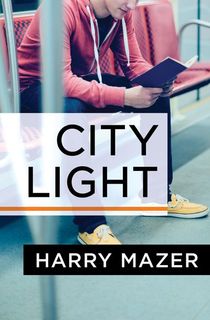 City Light
George fell in love with Julie at just 12-years-old, and he's spent the past six years giving her his entire heart. The rug is ripped out from under him when, out of the blue, Julie breaks things off. Lost without her, he seeks solace in an internet pen pal, and finds a certain kind of freedom in their mutual anonymity. George knows it's weird to always hide behind a screen, but perhaps hiding will help him discover who he's meant to be without Julie at his side.
Featured photo: rawpixel/Unsplash