With tensions finally relaxing after the presidential election dragged on, we're sure you could use a mental break. Get your book club together (or even just a couple of friends) to destress by indulging in a good book. Play detective to solve a challenging murder mystery, strike a bargain with Death, or just catch up on one of the classics you always meant to read, but just watched on Netflix instead. Either way, we've compiled a list of 10 recommendations for your book club that are chock-full of interesting concepts, characters and cliffhangers you'll want to talk about for hours.
The Book For Netflix Bingers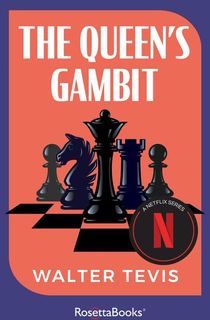 The Queen's Gambit
Recently adapted into a hit Netflix limited series, The Queen's Gambit tells the story of newly orphaned Beth Harmon, who is completely unremarkable in every way. That is, until one day, in the basement of the orphanage, the janitor discovers she's a chess prodigy. Desperate to realize her full potential, Beth steals some money and enters a chess tournament.
A series of victories lead Beth, by eighteen, to be the US chess champion, set to take on Russia. But money wasn't all she stole that night. Will addiction to her stepmother's tranquilizers stand in the way of her true success?
The Book for Fans of Family Sagas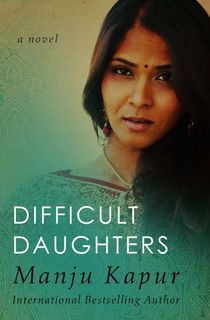 Difficult Daughters
Set against the tumult of the 1947 Partition, award-winning author Manju Kapur's acclaimed first novel captures a life in Amritsar torn between family, desire, and love.The eldest of 11 children, the one thing Virmati wants is to be nothing like her mother. Her world is shaken when she falls for charismatic Harish, a married man and her family's handsome tenant.
Eventually Virmati finds herself living alongside his first wife, and wonders whether her love for Harish is enough to make her happy. It's a stunning tale of motherhood, love, and finding one's identity in a nation struggling to discover its own.
Related: An Interview with Manju Kapur, Bestselling Indian Author
The Book for Hopeless Romantics
Quartet in Autumn
Loving, poignant, satirical and humorous, this is the story of four people in late middle-age suffering with loneliness. Edwin, Norman, Letty and Marcia each erect a facade to defend their small lives from the outside world. Nonetheless, through their points of contact at the office, each character obstinately holds a hopeful optimism, and in their own ways, manages to win what they'd been longing for.
Related: 10 Delightful Barbara Pym Books
The Book for Fans of One Hundred Years of Solitude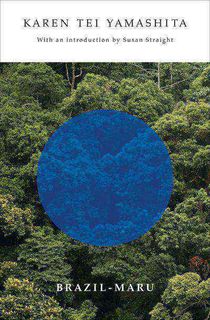 Brazil-Maru
The dream of creating a new world, the cost of idealism, the symbiotic tie between a people and the land they settle, and the changes demanded by a new generation all collide in this magical and insightful novel. Embark on an emotionally complex journey through 1925 as a group of Japanese immigrants struggle to carve a utopian home out of the Brazilian rainforest.
"Yamashita's heightened sense of passion and absurdity, and respect for inevitability and personality, infuse this engrossing multigenerational immigrant saga with energy, affection, and humor." —Booklist
The Book for Coming-of-Age Fans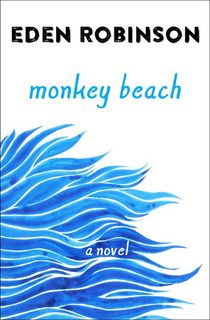 Monkey Beach
Growing up in Kitamaat, the Haisla Indian reservation located five hundred miles north of Vancouver, Lisamarie Hill learned of tradition and magic, but also how to speak her mind and never give in. Now, as she races along Canada's Douglas Channel to the place her younger brother Jimmy had supposedly drowned, she recalls the tragedies that have scarred her life.
Lisamarie's firm grounding in the spiritual realm of the Haisla, and the sobering "real" world ensure her an indomitable spirit, which she'll need for the trials yet to come. An evocative, moving, haunting, and devastatingly funny read, Ethel Wilson Fiction Prize winner Eden Robinson is a brilliant literary voice that must be heard.
Related: 10 Must-Read Quotes and Books from Indigenous Authors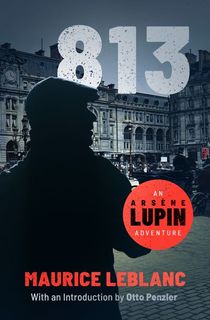 813
Murders by the dozens, tragic suicide, and a clock on which the number 813 has significance.
Master jewel thief Arsène Lupin has been framed for the murder of millionaire diamond collector Rudolf Kesselbach. He admits it looks bad. Kesselbach's body had been found clutching Lupin's calling card to his chest. The well-dressed, shadowy intruder with an easy smile had even declared himself to be Arsène Lupin.
With the police hot on his trail, the wily criminal must now figure out who would want to frame him, and hunt down the real murder through the darkest parts of Europe, or face the gallows for a crime he didn't commit.
Related: 8 Captivating Detective Novels You Won't Want to Put Down
The Book for Fairytale Lovers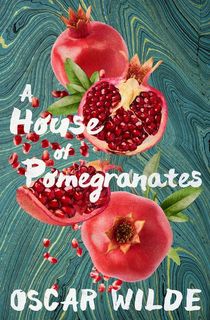 A House of Pomegranates
Immerse yourself in Irish poet and playwright Oscar Wilde's darkly enchanting collection of four whimsical fairytales that are sure to bewitch both your hearts and minds.
See what happens when a bastard shepherd son, plagued by nightmares, finds himself the sole heir to a throne built upon enslavement. Or what tragedies ensue when a dwarf faces the consequences of seeing his own reflection. Will an exceedingly beautiful young boy, abandoned in the woods as a baby, and sold into the enslavement of a cruel wizard, overcome his arrogant and sociopathic means of torture? And can a man who cleaved his own soul from his body ever truly find love in his marriage to a soulless mermaid? Or will the vengeful soul triumph, leaving his forbidden union cursed by religion forever?
These fairytales aren't for kids. The symbolic moral lessons they conceal will make for rich discourse at any book club meeting.
The Book for a Psychological Thrill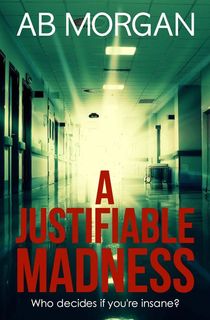 A Justifiable Madness
Mark Randall's mission to infiltrate a psychiatric hospital is a success when he is admitted, silent, mute and naked, to an NHS psychiatric ward. The confusion of medical personnel entertains him, as he's dubbed "Jesus Trainman." Who is this man, and why is he so keen to live in a psychiatric hospital?
Mark soon realizes he's gotten himself into more trouble than he could have imagined. His fate is now in the hands of Dr. Giles Sharman, under the Mental Health Act. Drugged and abused, Mark must find his way out of this dangerous nightmare of a system, but he soon learns it's not so easy to toe the line between sanity and madness.
Related: 31 Psychological Thriller Books That Mess With Your Head
The Book That Goes Behind the Scenes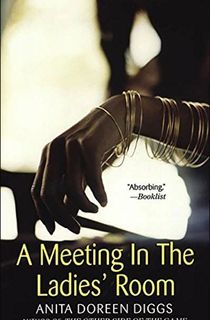 A Meeting In The Ladies' Room
Jacqueline Blue is one of the only African American women in the overwhelmingly white industry of Manhattan publishing. For the most part, she's managed to keep her head down and has become quite respected in her field. Until now, her only problem has been her unrequited love for Victor Bell, a ruggedly handsome member of her professional group. Does Victor prefer tall women? Light-skinned sisters?
Her life is thrown into tumult when her boss is discovered murdered and Jackie's the prime suspect. She was the last to see Annabelle alive. Her fingerprints are all over the crime scene. And, she's sworn to secrecy over why she was at her boss' home in the first place. Just as the sh*t is hitting the fan, Victor asks her out to dinner. Jackie must look to the healing quality of love to bail herself out of hot water in this heart-stopping story propelled by the pain, remorse and struggles of real people.
Related: 27 Must-Read Books by Black Authors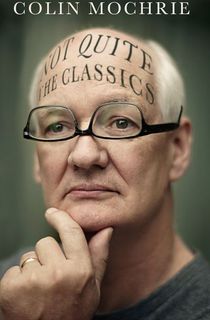 Not Quite the Classics
Ever heard a literary classic retold from the mind of a comedian? Well strap in and prepare to be amused. Colin Mochrie, improv star of Whose Line Is It Anyway? puts his own unique spin on classics like A Tale of Two Cities and Sherlock Holmes, and also creates a few of his own tales, such as The Cat and My Dad, a zombie-killing adventure.
The stories he produces are a testament to his creativity, and prove that no literary masterpiece is too big, or too small. for a comedic treatment. Your entire book club will find themselves laughing out loud as these retellings take some weird-but-inspired and highly entertaining turns.
This post is sponsored by Open Road Media. Thank you for supporting our partners, who make it possible for Early Bird Books to continue publishing the ebooks you love.
Featured photo: Annelies Geneyn / Unsplash