Walter Tevis's The Queen's Gambit has been adapted into a mini-series on Netflix, and we're already obsessed. The story follows a young tenacious chess prodigy as she rises from an unknown orphan to a famed legend. But behind her meteoric rise are personal struggles that prove to be equally staggering. In an exploration into genius, obsession, and what it means to be a woman in a man's world, The Queen's Gambit tells a powerful story about striving for greatness.
We're betting that after you binge the series and read the book it was based on, you're going to be itching for more dramatic stories. While The Queen's Gambit is uniquely riveting, the captivating stories below offer similar journeys into the personal trials and triumphs that come with reaching success unlike any before.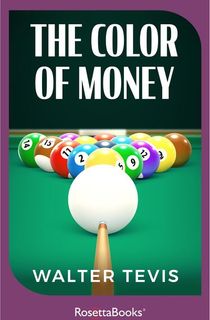 The Color of Money
Walter Tevis's The Color of Money, the basis for Martin Scorsese's film of the same name, tells of one man's journey to try to rediscover his former purpose, self, and glory. Once among the greatest pool players in the country, Fast Eddie Felson left the competition. But after 20 years away from the game, Felson is drawn back to it.
Leaving behind all but his dream to recapture his past glory, Felson seeks out his old adversary Minnesota Fats. Together, the two begin an adventure across the country–one that has surprising costs.
Related: 7 Walter Tevis Books That Explore the Depths of Humanity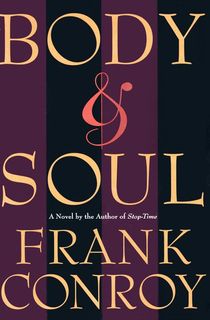 Body & Soul
Despite being raised by an eccentric mother and growing up poor, Claude Rawlings' gifted ability at the keys of a piano allows him to move far beyond the circumstances he was born into. As a musical prodigy, Rawlings finds the upper echelons of society opening to him. Leading him through private schools, the world of powerful elites, a glimmering marriage and fancy music halls, Rawlings' tireless pursuit of musical perfection takes him on a spellbinding journey.
Related: Luxe Literature: 10 Novels About the Rich and Famous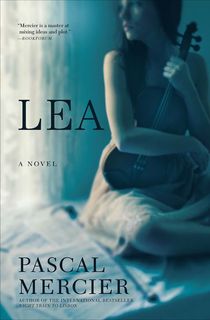 Lea
Pascal Mercier, famous for his novel Night Train to Lisbon, astounds again with this novel that explores grief, guilt, and genius. Following the death of her mother, Lea becomes consumed by her own sorrow. Then while waiting in a train station one day, she hears a violin's beautiful sounds.
Lea first finds solace in its music–then energy and purpose, as she tries to learn the instrument herself. Determined to see his daughter happy, Martijn van Vliet does all he can to nurture Lea's musical pursuits. But as Lea becomes a prodigy, her relationship with her father deteriorates, pushing him to the brink–and both of them toward ruin.
The Man Who Knew Infinity
Despite his lack of schooling, a young clerk from India proved himself to be a mathematical genius unlike any before. When Ramanujan wrote G.H. Hardy letters discussing his ideas, the prominent mathematician was left awestruck.
Clearly gifted, Hardy sent for Ramanujan to travel half-way around the world, from Madras, India to Cambridge, England. There in Cambridge, the unlikely duo set out to test and prove Ramanujan's theories. And while Ramanujan's work charted new waters in mathematics, his obsessive energy exacted a heavy toll.
The Boys in the Boat: Nine Americans and Their Epic Quest for Gold at the 1936 Berlin Olympics
The New York Times bestseller The Boys in the Boat shares the unlikely story of a crew team from the Midwest overcoming expectations and competition to become Olympic champions. Coming from a working-class background, the determined young team faced off against prestigious East Coast and European teams. They wound up beating them all, including Hitler's German team, which had home field advantage in the 1936 Berlin Games.
Within this story of greatness, lies the even more profound story of Joe Rantz. Adrift without a family or a future, Rantz found himself defined by his team's journey to be the best in the world.
The Last Samurai
After moving to attend Oxford, Sibylla finds her plans derailed by an unplanned pregnancy. Though she is left to raise her son Ludo alone, she is determined to teach him to be a prodigy, exposing him languages and music from an early age. And her efforts pay off–but not as she had planned.
Ludo, intelligent beyond his years, becomes singularly focused on finding his absent father. And at 11 years old, inspired by the Seven Samurai film Sibylla would so often play for him, the eccentric Ludo sets out after his father on an adventure that will shape his mother as well.
The Mathematician's Shiva
When a renowned mathematician passes away, her son Sasha sits Shiva. As he tries to reconcile with her passing, mathematicians from across the world turn up, convinced that his mother solved one of math's hardest problems and kept its answer hidden.
In a hilarious and heartfelt story that dives into his mother's past as a young Polish woman discovering her talent in mathematics, The Mathematician's Shiva reveals how extraordinary people take on the impossible.
Ghachar Ghochar
From destitute to successful, one closely-knit Indian family finds their fortune changed in the blink of an eye. And while the family's bustling spice business and new found wealth affords them an escape from the squalor they had been living in, it fractures their relationships. Conflicts build and fights erupt, as success leads the family's affairs to be "ghachar, ghochar," or tangled past the point of fixing. In what The New York Times Book Review refers to as "a modern classic," Ghachar Ghochar reveals a darkness that hides behind wealth, and an ever-growing struggle to manage it.
The Yellow Bird Sings
In a story of beauty, strengthen, and music amidst the silence, The Yellow Bird Sings tells of the bonds between mother and daughter. Róza and her young daughter Shira are forced into hiding under Nazi occupation.
To protect her musically-gifted daughter, Róza tells her fairytales about a young girl–forbidden from making noise–who composes songs silently in her mind to be sung by a yellow bird. But the illusions can only sustain and protect her musical prodigy for so long, and soon Róza must make a choice that leaves Shira's fate in the balance.
The Perfect Mile
Once thought to be an impossible feat, three men set out to do the unthinkable—run a mile in under four minutes. Roger Bannister, a medical student from England, John Landy, a son of a rich Australian family, and Wes Santee, a self assured American farm boy, all pushed themselves past their limits. Committed to doing what no one had ever done before, these improbable heroes chase down their page in history.