Chess is a game all about strategy. It's a back and forth battle of sacrifice and risk as players do their best to outwit their opponents. The competitive world is serious and intense, and even for casual players chess can become a highly addictive game. With all the drama inherent in the game, it doesn't come as any surprise that the subject of chess makes for fascinating reading.
Books about chess intrigue readers across all genres. When it comes to fiction, the game has made a home in fantasy, thrillers, drama, and even horror—leading to some very popular television adaptations. In the realm of nonfiction, biographies and memoirs provide a look into the extreme highs and severe lows of the life-changing world of the unchanging game.
Here are 7 of the best books about chess.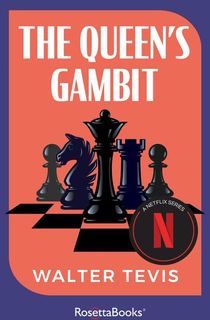 The Queen's Gambit
Now adapted into a Netflix original series, The Queen's Gambit is what happens when author Walter Tevis combines a thriller collides with the strategic game of chess. Beth Harmon lost both her parents when she was 8 years old. Growing up in an orphanage, she learns chess from the janitor, discovering quickly that she's a prodigy. Desperate to explore all chess can offer her, Beth steals enough money to enter herself into a tournament—but she also steals tranquilizers from her foster mother, and becomes addicted.
She's 13 when she wins the tournament. Three years later she's competing in the U.S. Open Championship. At 18 years old, the professional circuit of Russia awaits her, her isolation grows deeper, and she grows ever more tempted by the thought of escape...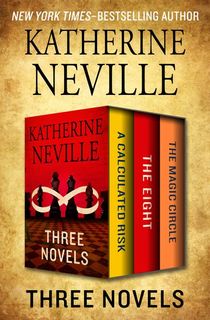 Three Novels
This thrilling collection of three novels blends romance, mystery and historical fiction with the intrigue of chess. In A Calculated Risk, one of the most powerful woman in San Francisco enters into a dangerous wager in order to seek revenge against the boss that sabotaged her career. The Eight is a thrilling adventure to capture the ancient chess set of Charlemagne, and "may have paved the way for books like The Da Vinci Code" (Publishers Weekly). And in The Magic Circle, a nuclear scientist stumbles into the middle of international intrigue after coming into possession of a cache of medieval manuscripts.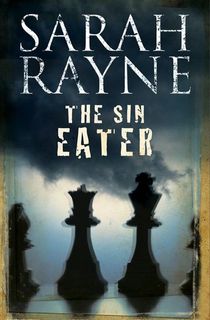 The Sin Eater
In this supernatural horror novel, Benedict Doyle inherits his great-grandfather's North London home. The halls are haunted by his childhood memories of fear, the glimpses into his family's twisted past, and tales of a possessed chess set. When Benedict meets with Michael Flint in Oxford to research the dark story of Benedict's family, there's evidence that the evils of the chess set may be very much real.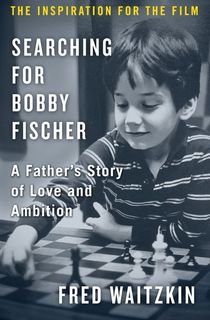 Searching for Bobby Fischer
Fred Waitzkin had a love for the game of chess from the moment he watched the match between Russian champion Borris Spassky and American superstar Bobby Fischer. Twleve years later, Waitzkin's own son, Joshua, discovered chess and became an unstoppable prodigy at 6 years old. Joshua was a natural in the world of competitive chess, but when renowned coach Bruce Pandolfini came into the picture, he became a refined force of nature.
Before Joshua even left his teens, he had won eight championships. Meanwhile, the peculiar disappearance of Bobby Fischer from the chess scene plagued young Joshua and his father's thoughts. In the end, what is the cost of Joshua's chess success?
In this memoir, Fred Waitzkin contemplates his own motives along the long journey of chess, as well as his son's own feeling's for the game.
Related: Fathering a Chess Prodigy: An Excerpt From Searching for Bobby Fischer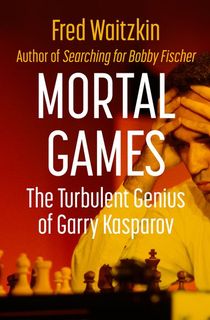 Mortal Games
Another great read by Fred Waitzkin, this biography follows the life and career of Gary Kasparov. An acclaimed chess genius, Kasparov is a man of many sides. This work gives an intimately close look at the chess master's creativity and explosive passion in the midst of his 1990 matches against rival Anatoly Karpov. But Kasparaov's greatness transcends beyond the arena of chess, as he was also a charismatic and tenacious advocate for Russian democracy.
All the Wrong Moves
Sasha Chapin first encountered the wonderful game of chess in high school, but it was when his love for the game was reignited by the chess hustlers on the streets of Kathmandu that it began to consume his life. Devoting all hours of the day to the game for weeks on end, Chapin let everything else in his life fall away. And whenever he tried to resist the dangerous pull of chess, the game only dragged him further in.
This memoir follows Chapin on his two-year globe-trotting journey for glory, through the highs and lows of his detrimental obsession. From his time with a cryptic and caustic mentor in St. Louis to the Los Angeles Open in which he was clearly outmatched yet so desperate to win, readers are given a front row seat to Chapin giving himself over to the game.
The Life and Games of Mikhail Tal
Mikhail Tal, also known as the "magician from Riga," rose to fame as the greatest attacking World Champion of all time. The chess master himself has penned his own story in this charming and humorous autobiography. Covering his more-than-exciting career, his genuine love and enthusiasm for the game of chess shines through in every word of every page.