Even if you don't recognize the name Walter Tevis, you're probably familiar with his work. The acclaimed novelist's works have been adapted into movies and television several times, from the Paul Newman classic The Hustler to Netflix's The Queen's Gambit. There was also the David Bowie cult masterpiece The Man Who Fell to Earth, which is also being adapted into a television series set to premiere on Showtime on April 24, 2022.
Tevis' works cover the fantastical scenarios of science fiction as well as the thrilling realities of everyday life, but all of them address the core aspects of what makes us human, and that is what has kept readers coming back for decades. Here are seven Walter Tevis books that explore the depths of humanity.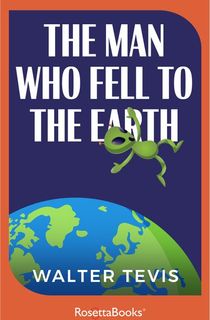 The Man Who Fell to Earth
The basis for the 1976 David Bowie film and the upcoming series on Showtime, The Man Who Fell to Earth is a science-fiction masterwork. The planet of Anthea is now uninhabitable, destroyed by nuclear warfare. In a desperate attempt to save his species, Thomas Jerome Newton travels to Earth. Disguised as a human, he begins to patent Anthean technology as a way to make the money he needs to build a spaceship to transport the remaining 300 Antheans to safety on Earth.
But even for an alien, human life is troubling. Thomas soon abandons his mission and falls into an alcohol-fueled depression in this story of the universality of the human condition.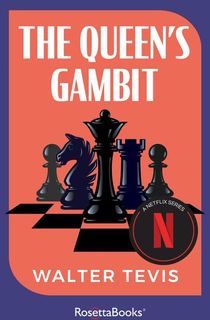 The Queen's Gambit
If you're at all familiar with The Queen's Gambit, the basis for the acclaimed Netflix series, then you'll know it's the story that proves chess can be edge-of-your-seat thrilling. When Beth Harmon is eight years old, her parents die in a car crash and she is sent to an orphanage in Kentucky. There, she finds comfort in learning to play chess from the janitor and becomes a prodigy. Through her skill and a chess magazine, she is able to amass enough money to enter a tournament.
After winning her first tournament at 13, Beth's star continues to rise. She competes in the US Open Championship and wins when she is 18. Now, the ultimate test of her skill awaits her in Russia. But the addictive tranquilizers she has been taking for years threaten to wreck everything.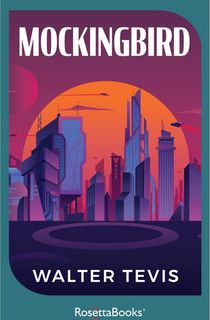 Mockingbird
In Mockingbird, the world is a shadow of what it once was. Everything is now run by Spofforth, a perfect machine that craves death. The human population has been decimated and the survivors can only find solace by drugging themselves into forgetting the rest of the world. That's all anyone can hope to do in a world without children, literature, or art.
In the midst of this tragedy, Paul and Mary Lou find each other and form a passionate connection. In a time when that kind of affection was thought to be impossible, they just might have found a way to continue life on Earth after all. But their love draws the attention—and jealousy—of Spofforth.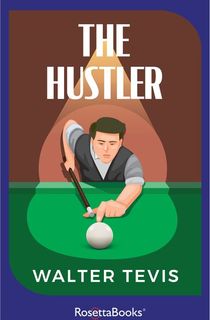 The Hustler
Fast Eddie Felson is a master pool hustler. He lures his targets in by pretending to be a sloppy player, easy to beat. Once real money factors in, he reveals his true skill and suckers them out of all they've been foolish enough to bet. But all of his small-town gigs have really been in service of his true goal: to go up against Minnesota Fats, the best pool player in the country.
When Eddie finally gets his chance to play Fats in a marathon match in Chicago, he'll realize the game isn't just about skill, it's about stamina. The Hustler is a classic thriller that inspired the 1961 Paul Newman film.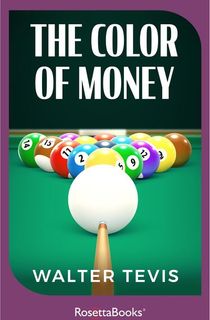 The Color of Money
A sequel to The Hustler, The Color of Money is set decades after the events of the first book. Fast Eddie Felson was the best pool player in the country when he walked away from everything. He got married, settled down, and spent the next 20 years running a poolroom. But when he sees a pool player on TV who reminds him of Minnesota Fats, he realizes how much he misses his glory days.
In a quest to find himself, Eddie leaves his business and his wife behind. He travels to the Florida Keys to find Fats and convinces him to embark on a cross-country tour. But the cost of trying to recapture the past may be more than Eddie can handle.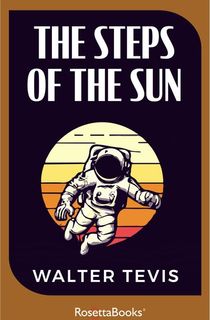 The Steps of the Sun
As America's global dominance is being overtaken by China, the only chance for them to regain it is mineral resources from outer space. Billionaire Ben Belson, the richest man in the world, is the only person willing to use his resources to explore the stars and find those resources.
This isn't just a chance for him to help his country; it's also an escape from the constant thoughts of his loveless childhood. Now, as he begins his interstellar search, Ben will find more than he ever could have imagined discovering.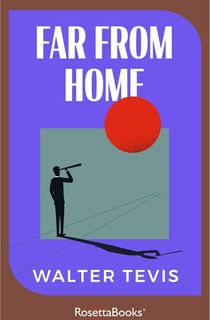 Far from Home
Throughout his career, Tevis published a number of short stories in places like Playboy, Cosmopolitan, The Saturday Evening Post, and Esquire, among others. Far From Home is a collection of Tevis' best short stories that encapsulate what makes his works so engaging.
Related: Short Story Collections That Belong on Every Novel Reader's Shelf
Featured image from "The Man Who Fell to Earth" via Showtime.