Books, television, and movies have a relationship that's as old as Hollywood itself. But translating the page for the screen isn't easy, especially when it comes to turning widely beloved words into equally compelling, live-action entertainment. Over the past several decades, we've seen adaptations of all sorts—from the great to the disappointing to the downright bizarre—but it's always good to see our favorite books get second lives.
Today, we're focusing on the movie adaptations we've enjoyed. With great performances, necessary alterations, and respectful inclusions, they've given us an even greater appreciation for the books they're inspired by. Learn about them—and their original source material—below!
Related: The Best Movies Based on Books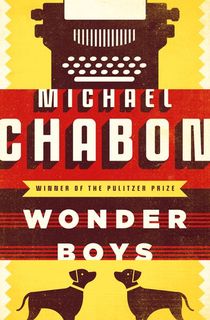 Wonder Boys
Professor Grady Tripp has been riding on the success of his debut novel, though he's failed to write anything of substance since its publication. It only goes further downhill from there: On top of his mistress' unexpected pregnancy, his wife seems to have finally left him. Now in dire straits, Grady accompanies his editor and a disturbed student to a weekend writing festival, where he'll finally get the chance to reflect and redeem himself.
The 2000 film featured an all-star cast—from Michael Douglas to Frances McDormand to Robert Downey Jr.—and is a perfect companion to the novel by Pulitzer Prize winner Michael Chabon.
Related: The 10 Best (and Worst) Book to Movie Adaptations of 2019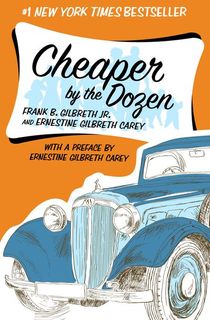 Cheaper by the Dozen
Cheaper by the Dozen received not one, but two film adaptations—first in 1950, then in 2003. Part memoir, part novel, it chronicles the wild but wonderful shenanigans in the oversized Gilbreth household. Authors Frank and Ernestine were among the family's twelve children, who were raised by engineer-slash-psychologist parents in 1920s New Jersey. Needless to say, their home was a hotbed of activity, from their father's strange test experiments to typical sibling mayhem. It's a charming tale of love and family, and while you might argue against the quality of the modernized Steve Martin version, even that movie is still incredibly heartwarming.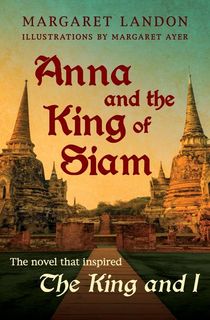 Anna and the King of Siam
A fascinating exploration of the friction between tradition and modernity, East and West, this novel inspired the Academy-Award winning 1956 film The King and I. Set in 1862, British schoolteacher Anna Leonowens travels to Siam (modern-day Thailand) to serve as governess to the children of King Mongkut. However, her Western sensibilities cause her to butt heads with the king—that is, until they resolve to learn from one another.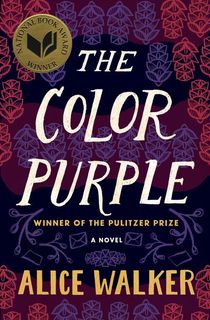 The Color Purple
The Color Purple won the Pulitzer Prize in 1983 and went on to inspire the classic 1985 Steven Spielberg film of the same name, and even became a musical. With apologies to Spielberg, Walker's novel remains the definitive version of the story, as its epistolary format is something a film can't quite accommodate to the same effect.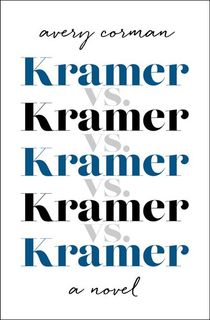 Kramer vs. Kramer
Kramer vs. Kramer featured Meryl Streep's first Oscar-winning performance and took home another four statuettes in other categories. But don't skip Corman's original novel, which depicts the pain of divorce through powerful prose—including dialogue so realistic and affecting that it almost feels like a screenplay itself.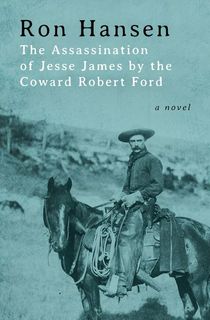 The Assassination of Jesse James by the Coward Robert Ford
Blending fiction and history, Ron Hansen's book inspired the film of the same name—starring Brad Pitt and Casey Affleck. Famed outlaw Jesse James and his gang were some of the most notorious criminals in the 1800s. Their reign came to an end, however, with the arrival of Robert Ford—the younger brother of one of the gang members—who decided he didn't want to share the spotlight.
Related: Fans of Westerns Will Love This Poignant Novel by the Author of Peace Like a River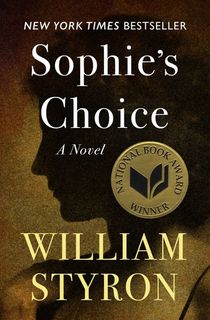 Sophie's Choice
The film version of Sophie's Choice netted Meryl Streep an Oscar for Best Actress (her first win in the category) and remains an all-time classic. Styron's original novel was similarly decorated, having earned a National Book Award in 1989. A disturbing and unforgettable drama about the emotional trauma of a Holocaust survivor, Sophie's Choice is as gut-wrenching to read as its film version is to watch.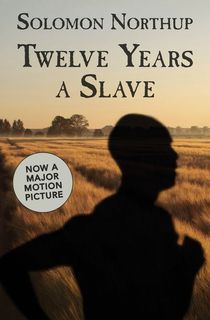 Twelve Years a Slave
This is the harrowing true story of Solomon Northup, a free black man who was kidnapped and sold into slavery. In 1841, Northup accepted a job as a violinist in a traveling circus. The job was a ruse—Northup was drugged and awoke as a slave on a Louisiana plantation, where he spent the next 12 years enduring heartbreaking treatment at the hands of cruel owners. Northup's memoir became a bestseller when it was published in 1853, and the 2013 film adaptation received widespread critical acclaim, winning three Academy Awards for Best Picture, Best Adapted Screenplay, and Best Supporting Actress (for Lupita Nyong'o).
Casino Royale
Fleming's James Bond novels were successful and, in the end, overshadowed by their Hollywood counterparts. Fleming has long since left us, but Bond is still with us on the big screen (and in occasional books by other writers). Interestingly, it took until 2006 for the film franchise to adapt Casino Royale, the first Bond novel, which had already been turned into a 1950s TV episode and a 1960s comedy film.
Gone Girl
If you somehow missed the Gone Girl mania when it struck a couple years back, catch up by reading the book before you see the movie. Both versions feature thrilling twists and turns, but it's in Flynn's novel that the story's stunning reveals and disorienting shifts really shine. Her masterful use of unreliable narration proves that some things simply can't be seamlessly translated from the page to the screen.
Related: 24 Psychological Thriller Books That Mess with Your Head
No Country for Old Men
You'd be hard pressed to find a book and movie pairing that matches the quality of this one. No Country for Old Men is a fast-moving and unforgettable novel from one of our greatest living authors, and the film adaptation is an Oscar-winning effort from the Coen brothers, who are among our greatest living directors. McCarthy's dialogue-heavy book reads almost like a movie script—and the movie treated it as such, preserving key lines word for word.
The Shining
Among the countless book-versus-movie debates, the argument over The Shining has a special prominence. Both the film and novel of The Shining are all-time horror classics and highlight the careers of all-time greats, author Stephen King and director Stanley Kubrick. But King has made no secret of hating the film version, which differs from the novel in drastic ways. In the end, both are essential—and maybe that's what should be our main takeaway: It's possible to enjoy the book and the movie on their own merits.
Featured still from "Cheaper by the Dozen" via Twentieth Century Fox