Still can't get enough of the Real Housewives franchise? Do you wish there was a novel version that detailed the exploits of the Lisa Vanderpumps and Kim Kardashians of the world? Even something about the Crawley clan from Downton Abbey would do the trick. Well, you're in luck—there's a wealth of reading material out there. These ten novels explore the lavish lifestyles, passions, greed, and scandals of the fabulously rich.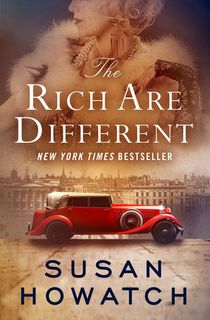 The Rich Are Different
In her 1977 novel, Susan Howatch moves the saga of Cleopatra to New York City in the 1920s. Paul Van Zale is a successful Wall Street man until the irresistible Dinah Slade walks into his life, threatening his livelihood and his marriage. He thought he had everything—but will he lose it all to covet the one thing that he can't have?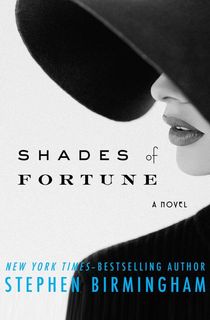 Shades of Fortune
And you thought the Kardashian family tree was complicated. Meet the "Magnificient Myersons." Mimi Myerson turned her grandfather's struggling cosmetics line into a huge success. But now she's facing treachery and scandal from within her own house. When she discovers her husband is having an affair, Mimi must reevaluate what she wants out of life, even if it means facing the ugly truth about the origins of her family business.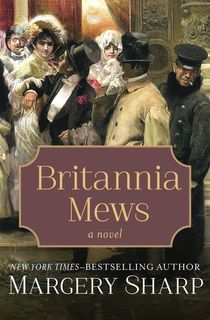 Britannia Mews
As a wealthy, well-bred society lady, Adelaide Culver is expressly forbidden to visit the slums of Britannia Mews … and that's exactly why she's so drawn to them. When she meets and falls in love with an impoverished artist, she scandalizes her family and all of society—putting her inheritance and future at risk.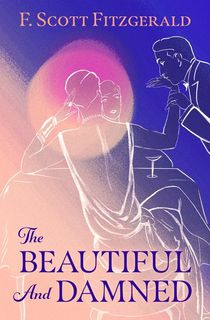 The Beautiful and Damned
Fitzgerald's second novel follows the semi-autobiographical exploits of Anthony and Gloria Patch, stand-ins for Fitzgerald and his glamorous wife, Zelda. Recently graduated from Harvard, Anthony and Gloria have the world at their feet as they await word of his grandfather's inheritance. But will they squander it all on alcohol and partying before the money is even theirs to spend? (Hint: Have you read The Great Gatsby?)
Related: Everything You Need for a Gatsby-Inspired Roaring 20s Party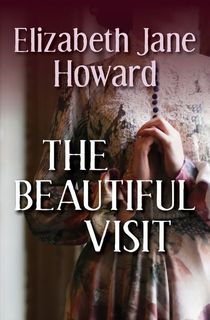 The Beautiful Visit
You don't know how good (or bad) you've got it until you start comparing yourself to other people … which is exactly what happens to 16-year-old Lavinia when she visits the Lancing family estate one Christmas before WWI. Entranced by their luxurious lifestyle, she can't stop thinking about how to become a Lancing. That is, until war breaks out and she finds that nothing, not even the old English family that she's come to admire, will ever be the same.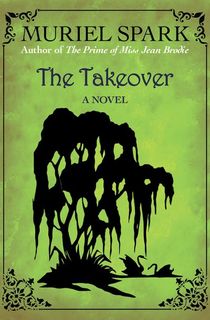 The Takeover
Author Muriel Spark's acerbic wit highlights and emphasizes the utter ridiculousness of Maggie Radcliffe, an American woman who relocates to Lake Remi, south of Rome. But when a freeloading grifter from her past shows up, Maggie must figure out how to get him (politely) out the door before all her wealth follows suit.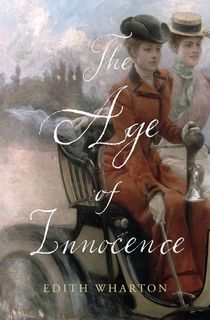 The Age of Innocence
Edith Wharton's devastating 1920 novel, for which she won the Pulitzer Prize, tells of the downfall of Newland Archer, a respectable young attorney who is all set to marry May Welland when he meets her exotic cousin, the Russian Countess Olenska. Through the Countess, Newland catches a glimpse of all the glitz and glamour of old, rich European society. But the idea of him breaking his engagement to a Countess (who is a decrepit 30 years old!) and is separated from her husband, a Count, is impossible. He marries May anyway, and emotional devastation and ruin ensue.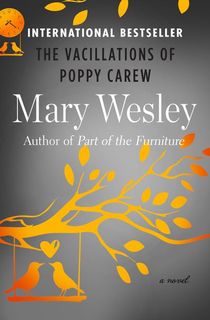 The Vacillations of Poppy Carew
Poppy Carew comes into a large inheritance when her father dies, making her suddenly the most popular gal in town. Practically all the eligible men make a play for Poppy's hand; but is she discerning enough to be able to tell which of them actually care for her and not her sacks of gold? Oh, to have such problems.
Crazy Rich Asians
As a New Yorker, Rachel Chu is no stranger to lavish lifestyles of the rich and famous. But even her expensive taste is put to the test when her boyfriend Nicholas Young takes her home to meet his family in Singapore. There she meets, you guessed it, some crazy rich Asians who put the wealthy Westerners of home to shame. Can Rachel navigate the intense world of CRA culture and hang on to her eligible boyfriend at the same time? This one is getting a movie adaptation in 2018.
Seating Arrangements
Über-WASPs of the Van Meter family have all gathered on their summer retreat, on an exclusive island, to marry off their daughter Daphne into another respectably rich family. But Winn, the family patriarch, is too busy distracting himself with the wiles of Daphne's bridesmaid, Agatha, while his other daughter Livia, is licking her wounds after being dumped by the son of her father's number one enemy. It has all the makings of a great summer wedding to be sure; especially for the gossip columns.
Featured still from "Midnight in Paris" (2011), via Sony Pictures Classics