In 2015, our beloved Downton Abbey came to its fifth and final season. Oh, where did the time go? It seems like only yesterday Lady Mary was dragging a dead Turkish guy out of her bedroom and Sybil and Tom were snogging in the carport. How did we get here? And how will we go on without the endless delight and excellence that is Her Royal Highness Dame Maggie Smith?
Luckily, almost four years later, we were blessed with a full-length feature film with our favorite Crawley family members and their associates. And in May 2022, yet another film is coming: Downton Abbey: A New Era.
But if you're afraid of feeling down once more after seeing the movie, don't worry—there are so many fantastic reads out there that take place in the same time period as Downton, with the same English stiff upper lip and flavor of this classic show. Before you draw the curtains and sing "Swing Low, Sweet Chariot," take a gander at these 15 books for Downton Abbey withdrawal. They're just what Doctor Clarkson ordered.
Brideshead Revisited
Evelyn Waugh's magnum opus, published in 1945, tells the story of Charles Ryder, who befriends Lord Sebastian Flyte while studying at Oxford in 1923 and is immediately entranced by his wealthy, aristocratic family. Not unlike the Crawleys of Downton, the Marchmains embody classist, traditional England and Charles finds himself in the midst of what can only be described as a major family crisis. Beautifully written, Brideshead Revisited is an absolute classic.
Atonement
The love affair between Cecilia Tallis and Robbie, the groundskeeper's son, in Ian McEwan's 2001 novel, is not unlike the one between Lady Sybil and her father's chauffeur, Tom Branson. The class struggle is at play here, as Cecilia is meant to marry a man of wealth and status. The impending war (in this case, WWII rather than WWI) complicates things, especially the fate of Robbie and Cecilia.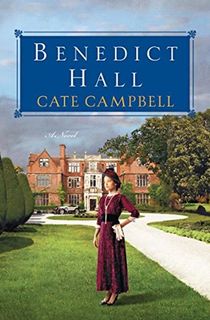 Benedict Hall
If Downton Abbey took place in Seattle, it would look a lot like Benedict Hall. Set in 1920, the wealthy Benedict family and their servants alike must deal with the challenges brought on by World War I.
Margot, the free-spirited daughter of the Benedicts, has set her sights on becoming a physician, even if it means bearing the overwhelming sexism from her peers—and especially the unending cruelty from her brother, Preston.
At the same time, Margot has befriended Frank Parrish, a wounded engineer at the fledgling Boeing company. Though this will undoubtedly set her brother off once more, Margot is determined to follow her own path, regardless of the consequences.
Parade's End
Ford's epic WWI drama is told through the eyes of Christopher Tietjens, a straight-laced English aristocrat with a rather unruly wife named Sylvia. Published in four volumes between 1924 and 1928, these books reflect Ford's own experience of the First World War, and its aftershocks, just as Christopher and Sylvia come to represent the old-world and the new and changing post-war world. Much like the Crawleys' experience in Downton Abbey, war changes everything.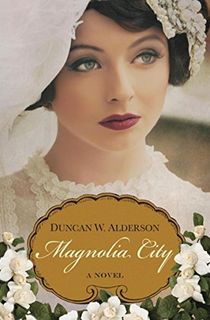 Magnolia City
Houston, 1920s. Kirby Augustus Allen is preparing his daughter Hetty to marry Lamar Rusk, heir of the Splendora oil fortune. But Hetty's eye has been caught by another man—Garret McBride, a poor but ambitious man from Montana.
"Duncan Alderson deftly brings to life a lost and fascinating time and place, Texas in the early years of the twentieth century. Magnolia City is a page-turner from the start." —Holly Chamberlin, author of The Beach Quilt
Loving
This stream-of-consciousness novel is focused not only on the comings and goings of the aristocratic Tennant family, but also on their servants "downstairs." While the family is traveling (or fighting) in the Second World War, the servants are left to themselves in this large Irish country estate. If the downstairs drama on Downton is your thing, in particular, the love affair between Anna and Bates, then Loving is for you.
The Pursuit of Love
Both this novel and Love in a Cold Climate are not-so-loosely based on Nancy Mitford's own prestigious family—perhaps you've heard of the Mitford sisters—during World War II. The Mitfords were a well-known family in England with four sisters who all were affected by the war and went in very different ways (one of them, Unity, became one of Hitler's biggest supporters). Nancy was known for her dry English wit. If you can't get enough of the snarky exchanges between Lady Violet and Lady Crawley, this book's for you.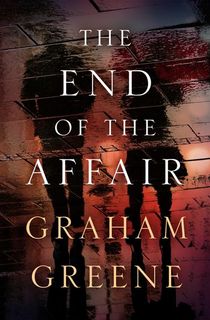 The End of the Affair
Graham Greene's beautifully written 1951 novel tells of the love affair between Maurice Bendrix and Sarah Miles, two star-crossed (and might we mention, married-to-other-people) lovers who find themselves much thrown together during the air-raids of World War II. Tragedy is inevitable. If you love romance, love in wartime, a dry martini, and rainy English nights thrown in with a philosophical debate about what it means to be Catholic, then this book's for you.
The Great Gatsby
Whether the Crawleys like it or not, the Americans are coming—they certainly made their presence known in the last two seasons, and major characters have even departed for the brave new world that is America. What list of Downton approved reads would be complete without the ultimate Jazz age novel, The Great Gatsby, whose flappers and gin-soaked parties inspired not only the fashions—but also the freedoms, particularly for women, in store.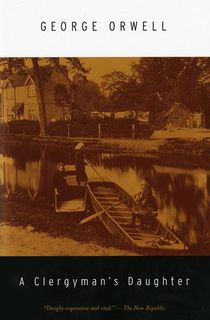 A Clergyman's Daughter
Though Animal Farm and 1984 got much more attention, this sharp story about a girl who goes from rags to riches overnight—and can't remember her own name, much less remember how her circumstances changed so dramatically—is another George Orwell novel worth reading. Set in Depression-era Suffolk, England, A Clergyman's Daughter will make you feel like you're back at Downton, albeit a slightly satirical version of it.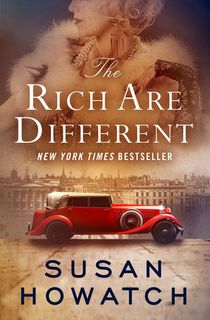 The Rich Are Different
A New York Times-bestselling novel about a powerful Wall Street family in the 1920s, this novel follows Paul Van Zale, one of the most powerful men in the financial industry, and Dinah Slade, an Englishwoman looking for a rich man who's susceptible to seduction. While in his London office, Van Zale falls for Dinah immediately—and so begins his downfall.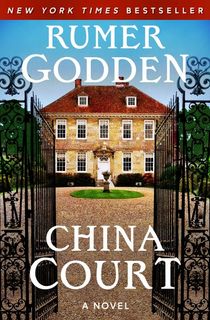 China Court
Imagine if Downton Abbey had been set in Wales and the story spanned generations, describing 150 years of history at their British estate. If that sounds intriguing, then China Court is right up your alley. The sweeping saga of the Quin family has touches of magical realism that are reminiscent of works like One Hundred Years of Solitude, but rest assured, Rumer Godden's work stands on its own.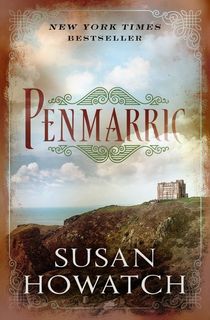 Penmarric
Penmarric is a beautiful Gothic manor set on the cliffs of Cornwall, and also the home of Mark Castallack and his family. But the turn of the 20th century has brought nothing but misfortune to the Castallacks, who are now scrambling to save their home and way of life. It won't be easy—betrayal, greed and even murder are all at play in this gripping historical saga.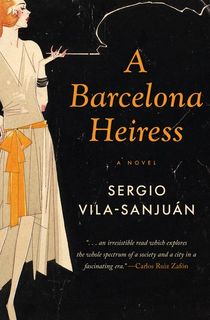 A Barcelona Heiress
There's a mystery involved in the plot of Downton Abbey: A New Era—so why not follow up with a detective story set in 1920s Barcelona?
Pablo Vilar, a young lawyer and journalist, knows there's something simmering beneath the surface of his city—and he's determined to find out what it is. As he searches for clues, he draws connections between an anarchist leader, a wealthy countess, a cabaret artist, and more colorful characters who are all tied together.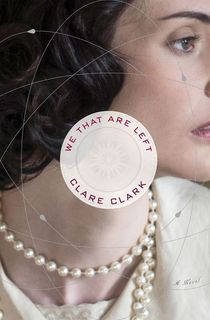 We That Are Left
Jessica, Phyllis and Theo each dream of escaping Ellinghurst, the now-dilapidated family estate in which they grew up. But when the Great War arrives, it changes their lives forever, and the family must readjust to a world that is dramatically different than the one they thought they knew.
Featured photo courtesy of Focus Features.