In 1886, a man named Arthur Conan Doyle put pen to paper, wrote A Study in Scarlet, and introduced Sherlock Holmes and Dr. Watson to the masses. Fast forward over one hundred years, and Doyle's duo are two of the most famous characters in fiction—and the detective novel, a phenomenon in its own right. It's little wonder. Whether they're deciphering codes or going undercover, there's something uniquely charming about heroes who use deductive reasoning, not superhuman strength, to defeat their enemies.
If you're sleuthing around for your next read, the novels below are your new partners in crime. From old classics like The Maltese Falcon to newer entrants like Lee Goldberg's Watch Me Die, each one features whip-smart detectives, delicious baddies, and twisty mysteries that'll keep you on your toes.
Watch Me Die
When security guard and mystery fanatic Harvey gets the chance to play private eye, he couldn't be more thrilled. But his task—to follow a rich man's straying wife—uncovers a host of secrets even a TV detective wouldn't see coming. Soon, a blackmail plot transforms Harvey's innocent charade into a desperate fight for his life. Can his knowledge of detective fiction save him from the real tangle of murder, mayhem, and deception?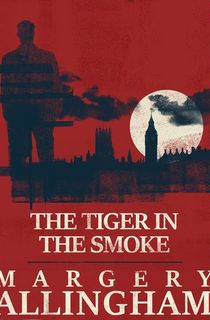 The Tiger in the Smoke
If your allegedly-dead husband began sending you letters, who would you call? For Meg Elginbrod, the answer is simple: Albert Campion, a London detective whose outward reserve hides an inward brilliance. Just as Albert launches his investigation, Meg's sudden disappearance—and a killer's escape from jail—complicates the otherwise simple case. If Albert hopes to rescue Meg and understand the letters, he'll have to piece together a string of disparate clues before the madman continues his reign of terror.
The Little Death
Henry Rios is a lawyer living in California when his client—the drug-addled scion of a wealthy family—dies of an overdose. An alcoholic himself, Rios understands giving into vices, but he suspects the boy's death was no accident...Determined to prove it, he throws himself into a lion's den of scheming relatives and old grudges, where a cut of the family fortune is worth the price of cutting blood ties.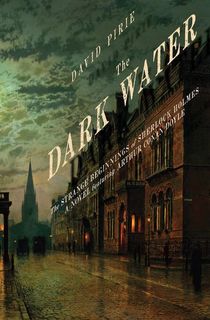 The Dark Water
When Arthur Conan Doyle met medical professor Joseph Bell, it was inspiration at first sight. His admiration for Bell's unique approach to forensics—which relied heavily on science—spawned a million ideas, two legendary sleuths, and hundreds of stories. The Dark Water imagines Doyle and Bell's friendship, placing them in the roles of Holmes and Watson, as they try to find a serial killer who has evaded them for years.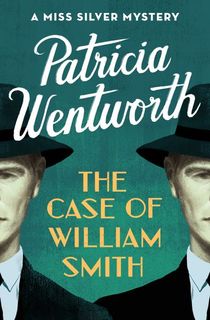 The Case of William Smith
Patricia Wentworth's Miss Silver stands alongside the iconic detectives of Agatha Christie, Arthur Conan Doyle, and Dorothy Sayers. Here, the governess-turned-sleuth helps William Smith, a Holocaust survivor, recover his identity. Bad men are stalking William, but with no memory of his name—much less the years that preceded 1942—he doesn't understand their motives. Is it possible that his past is darker than he thought, and that his forgotten enemies are hiding in plain sight?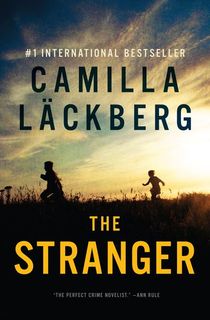 The Stranger
There are two mysteries at the center of Camilla Lackberg's international bestseller. The first is car crash that seems too outrageous to be anything but premeditated. The second: a murdered reality show contestant whose insufferable behavior may have pushed a crewmember to violence. Detective Patrik Hedstrom is on both scenes—though he has the sneaky suspicion that neither are isolated incidents, but two threads of a greater web of crime.
Maisie Dobbs
Maisie Dobbs was just 13 when she began socializing with London's most prestigious PIs. Now an adult, she's eager to start her own practice—and an infidelity case gives her the perfect opportunity to prove her detecting mettle. When an unexpected discovery reveals new leads, Maisie is forced down memory lane. As recollections of her childhood, her lost love, and the Great War resurface, Maisie is confronted by the greatest mystery of all: the workings of the human heart.
The Maltese Falcon
Appearances can be deceiving, and no one knows this better than private eye Sam Spade, whose partner was shot on the job. Miss Wonderley had hired them to find her little sister, but new evidence suggests she may have been involved in his friend's death. In the midst of dodging murderous thugs, finding the killer, and uncovering the femme fatale's identity, Sam is presented with another mystery: that of the mysterious Maltese Falcon statue, which has gone missing.
This post is sponsored by Lee Goldberg. Thank you for supporting our partners, who make it possible for Early Bird Books to continue publishing the book stories you love.
Featured still from "The Maltese Falcon" via Warner Bros.