Let's face it: sometimes books are predictable. And while knowing the ending can be fun, sometimes, you just want the shock and awe of a final, brilliant twist.
In these 9 books with plot twists that you'll never see coming, you'll be surprised at every incredible twist and turn. From police procedurals that take a dark turn to young adult novels that may have you shedding a tear, these books are full of cunning plot twists.
You'll be guessing until the very last page.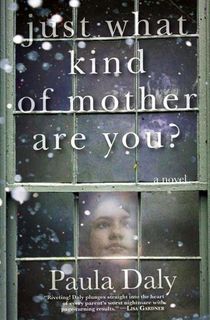 Just What Kind of Mother Are You?
Lisa Kallisto is struggling. Between running an animal shelter, raising three children, and trying to keep her marriage together, she's just trying to stay afloat. When she lets her guard down for just a moment, the unimaginable happens: her best friend's thirteen-year-old daughter goes missing.
Lucinda is the second teenage girl to disappear in town over the past two weeks, and Lisa is wracked with guilt over what could be her fate. Determined to bring Lucinda home, Lisa begins to dig into the disappearances. But she never could have imagined what she would discover…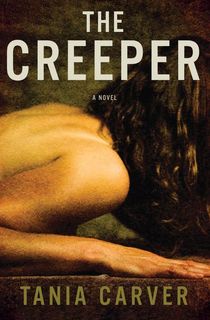 The Creeper
Suzanne Perry is being watched. When she wakes from a nightmare that someone is in her bedroom, watching her, touching her, she is relieved to put the disturbance behind her. But after she discovers a Polaroid on her window with an image of her sleeping and a haunting message, she knows her nightmare is only just beginning.
Phil Brennan has a serial killer to hunt. One who's stalking women, entangling himself into their lives. But as Phil closes in on the monster, he may find that the hunt is eerily close to home…
Loaded with twist after shocking twist, you'll never expect this police procedural's final act.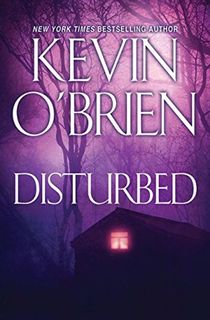 Disturbed
On Willow Tree Court, things are picture-perfect. But behind these modern, inviting homes lie dark secrets and disturbing scandals. And they are about to catch up with their residents.
When Molly Dennehy moves onto the street, she knows her neighbors favor her husband's ex-wife. But after the psychopathic Cul-De-Sac Killer begins murdering families in homes just like her own, and in her stepson's school, she's faced with bigger worries.
From New York Times bestselling author Kevin O'Brien comes this novel of intricate plot twists and turns, and a stunning conclusion you'll never see coming.
We Were Liars
On a private island off Martha's Vineyard, darkness simmers under Cadence Sinclair and her family's wealth and luxury.
Cadence and her cousins—"The Liars"—spend every summer together. But after suffering a head injury one summer, Cadence loses most of her memories of their times together.
When Cadence returns to find out what happened to her, and why her family changed so dramatically, the answers will have your jaw on the floor.
One of YA's best-kept plot twists, this novel is perfect for any fan of the brilliant, the eerie, and an ending full of both heart and horror.
Give Me Your Hand
Megan Abbott is at her best in this chilling, twisty novel of female friendships and competition.
Best friends for a stint in high school, Kit Owens and Diane Fleming were ripped apart after Diane revealed a terrifying secret. When the two cross paths again a decade later, vying for the same competitive research position, their past threatens to come spilling out.
And when a crime is committed, both women's lives are on the brink of destruction. You'll be asking just how this book ends until the very last page.
The Silent Patient
Alicia Berenson's life is perfect. A famous painter married to a highly sought-after fashion photographer, her home, her work, and her life is lavish and beautiful. Until one night, Alicia's husband comes home and she shoots him in the face five times. And never speaks another word again.
Her refusal to talk skyrockets her to a new kind of fame. When criminal psychotherapist Theo Faber begins meeting with Alicia, he is determined to get her talking. But once he begins unraveling her secrets, and her crimes, they'll take him down a path he never saw coming…
In a Dark, Dark Wood
Nora hasn't seen Clare since the day she walked out of school, never to return.
Now, ten years later, Nora receives an invitation to Clare's hen do—her bachelorette party. Hoping the two can finally put the past behind them, Nora attends. But something goes terribly, terribly wrong.
And some secrets are finally about to be revealed.
Dangerous Girls (I'll Never Tell)
Spring break. Senior year. Anna, her boyfriend, and her best friend Elise are off to Aruba for the vacation of their dreams. But when Elise is found brutally murdered, this idyllic island sours.
Stuck in a country not her own and fighting to convince her friends, her family, and a judge of her innocence, Anna is on the verge of discovering just how far some loyalties can go. As she awaits her sentencing, it becomes clear that people don't just think Anna is guilty—they think she's dangerous.
And when the truth finally comes roaring out, you'll never expect this book's final moments.
Fingersmith
Left in the care of Mrs. Sucksby as an orphaned infant, Sue Trinder was raised in a home of petty thieves. And when Gentleman, an elegant con man, arrives with an offer Sue cannot refuse, the two enter into the longest con of them all.
Sue will become the maid to Maud Lilly, a naïve heiress, and aid Gentleman in her seduction. They'll secure her inheritance and dispose of Maud in an insane asylum, never to be heard from again. What could possibly go wrong?
But as Sue gets closer to Maud, she begins to pity and care for her in unexpected ways. But nothing is as it seems in this Dickensian tale that will thrill, delight, and shock you.
The sheer number of brilliant plot twists this book has to offer will keep you on your toes to the very end.
This post is sponsored by Open Road Media. Thank you for supporting our partners, who make it possible for Early Bird Books to continue publishing the book stories you love.
Featured photo: Gabriella Dickson / Unsplash