We all love a good mystery, right? And mysteries don't come much better than those that were written during the Golden Age of Detective Fiction, which spanned the decades from the First World War until the 1950s, give or take.
It was during this time that many of the most enduring detective stories ever written were penned. Even if you're a crime fiction aficionado, though, odds are you haven't read all 10 of these unforgettable golden age mystery books.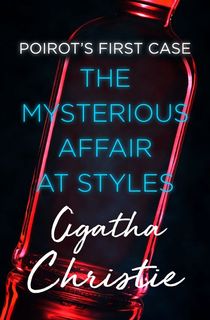 The Mysterious Affair at Styles
When it comes to golden age mysteries, few names are more synonymous with the genre than the "Queen of Crime" herself, Agatha Christie.
Upon its original publication in 1921, The Mysterious Affair at Styles not only introduced readers to a grand master of the form, but to perhaps her greatest creation, Belgian detective Hercule Poirot, who would go on to appear in dozens more books and be adapted to stage and screen countless times. It's also just a rousing good detective story in its own right!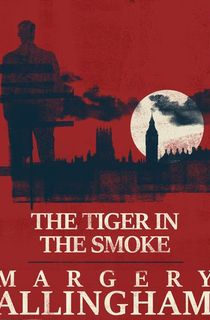 The Tiger in the Smoke
A pea soup fog has enveloped London and, hidden within its concealing folds, dastardly crimes are taking place in this classic that J. K. Rowling has identified as her favorite crime novel. Meg Elginbrodde is a widow, whose husband was presumed killed in the closing days of World War II.
However, recently someone has been impersonating him – or perhaps he's still alive. Trying to unravel the mystery will put Elginbrodde and her family and friends in the crosshairs of a deadly criminal called Jack Havoc in this influential thriller from one of the four "Queens of Crime."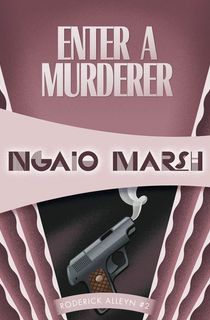 Enter a Murderer
Taking its title from a line of stage direction in Macbeth, Enter a Murderer is the second novel from New Zealand author Ngaio Marsh, another of the so-called "Queens of Crime," and the first of many of her books to be built around the theater.
As such, it's a perfect introduction to her most beloved character, Inspector Roderick Alleyn. When an actor is shot live on stage, with a gun that was supposed to be loaded with blanks, it seems that everyone has a motive – and an alibi – and it will take all of Alleyn's considerable talents to root out the killer.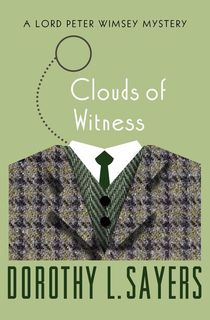 Clouds of Witness
In the Golden Age of Detective Fiction, there were four "Queens of Crime." We've covered the others, so it's only right that we include one of the books by Dorothy L. Sayers, the second in her long-running series of novels starring Lord Peter Wimsey.
In Clouds of Witness, Wimsey's investigation is personal, as it is his own brother who has been accused of a murder that it seems only he could have committed. Wimsey will have to get to the bottom of things, and the clock is ticking in this "first-rate" (Chicago Sun-Times) thriller.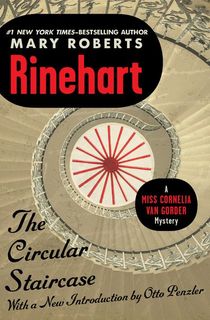 The Circular Staircase
Sometimes called the "American Agatha Christie," Mary Roberts Rinehart is a legendary crime writer, perhaps best known as the creator of the stage play The Bat, which has been adapted to film several times. But The Bat actually began life as this novel, which was her first bestseller, and introduced many of the elements that she would carry through much of the rest of her work, including popularizing the "had I but known" style of narrative foreshadowing.
This unforgettable story of a dowager thwarting a series of strange crimes in a summer house that she is renting with her niece and nephew is one of the most beloved stories of detective fiction's golden age, and for good reason!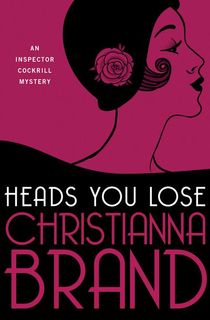 Heads You Lose
In this 1941 classic, readers are introduced, for the very first time, to Christianna Brand's popular Inspector Cockrill, who would go on to star in more than half-a-dozen acclaimed adventures. In Heads You Lose, he is called to the country estate of Pigeonsford, where a surprisingly grisly murder has been committed.
It seems that a young lady has been found dead – with her head missing. Unfortunately for the residents of Pigeonsford, it may not be the last murder that will take place before Cockrill gets his man in this page-turning series debut.
To Love and Be Wise
Not the first novel featuring Scottish author Josephine Tey's classic character Inspector Alan Grant, To Love and Be Wise may be one of the best, with the Times Literary Supplement calling it, "Worth reading for its ingenious denouement alone."
When Inspector Grant meets a handsome and charming photographer, he has no reason to suspect that the latter will soon go missing. Has Leslie Searle been murdered, or has he disappeared for reasons of his own? It will take all Grant's considerable skills to find out the truth in this classic originally published in 1950.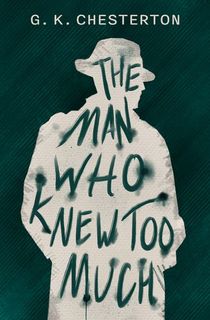 The Man Who Knew Too Much
Those who only know The Man Who Knew Too Much from Hitchcock's two classic film versions will be surprised to learn that the book bears almost no similarity to those spy thrillers which bear its name – Hitchcock simply used the (very good) title because he owned some of the film rights to the stories in this book.
Instead, Chesterton's classic is a collection of tales about Horne Fischer, a man who is a skilled detective less because of his Holmesian deductive powers than because he is privy to the secrets of the ruling classes. In these stories, he always gets to the bottom of the case, but unfortunately for him, he can never expose the truth of the crime, because doing so will have vast unintended consequences.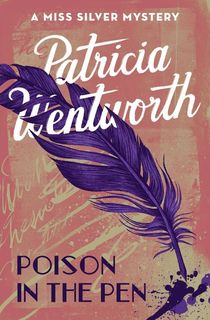 Poison in the Pen
Besides dozens of other novels on a variety of topics, Patricia Wentworth wrote a whopping 32 crime novels featuring Miss Maud Silver, a retired governess turned private detective who often solves cases amid Britain's upper crust.
First published in 1955, Poison in the Pen is actually one of the last of these, so if you fall in love with it, you will have plenty more to read. In it, Miss Silver investigates a series of "poison pen" letters being written in a small country village – letters which seem to have an uncanny insight into the secrets of their targets, and may have already caused one death.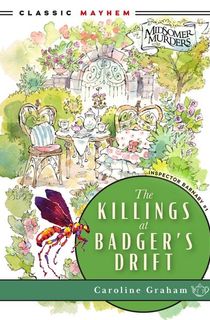 The Killings at Badger's Drift
Not properly a part of the Golden Age of Detective Fiction, as it was originally published in 1987, this modern classic that inspired the popular ITV series Midsomer Murders is nonetheless a perfect companion to some of the best among mystery fiction's golden age.
Author Caroline Graham has been called "simply the best detective writer since Agatha Christie" (Sunday Times of London), and there's no better place to see why than in this "corking good" (Los Angeles Times) debut featuring a picture-perfect English village that hides many dark secrets beneath the surface.