Page-turning mystery novels never get old. The same goes for sleuthing female detectives. Throughout history, some of our favorite detectives in literature have been women—from the amateur investigating of Nancy Drew to the fabulous Miss Fisher.
The female investigators that grace the pages of the following nine detective fiction books are no exception. Included are a governess-turned-detective who investigates London crime, a New Jersey sheriff hell-bent on getting justice for all, and more. There's something for everyone within the pages of these detective stories.
Miss Kopp Just Won't Quit
Now a New Jersey deputy sheriff, Constance Kopp is once again tested when an inmate tries to escape while being transported and Kopp is accused of not being able to handle her job. At the same time, the officer investigates the case of Anna Kayser—a woman who has been committed to an insane asylum by her husband—but Kopp thinks there's something sinister afoot.
Set in the 1910s, mystery, historical events, and the fight for women's rights all come into play in the fourth book in this exciting detective series.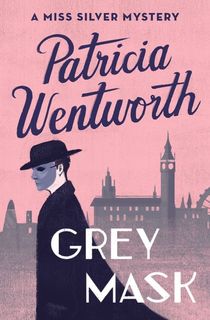 Grey Mask
In the first book in this beloved detective series, Miss Maud Silver—a former governess—is called upon to investigate a sinister plot to murder a wealthy heiress and steal her fortune. When Charles Moray reappears in England, following four years exploring the jungles of India and South America, he's startled to overhear a murderous plot at his family's manor. What's even more alarming? It sounds like his ex-fiancée is involved.
But Miss Silver is on the case for the first time in this 32-book series by beloved mystery author Patricia Wentworth.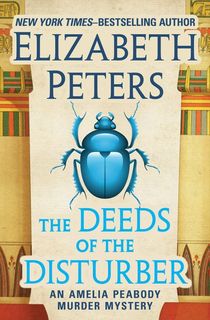 The Deeds of the Disturber
Part Egyptologist, part sleuth, Amelia Peabody is once again called to investigate a murder—this time, one that takes place at the British Museum. Though she has her doubts that it was a mummy's curse that caused the death, Amelia delves deeper into the case and enters the dark and seedy underground of London.
Elizabeth Peters' Amelia Peabody mystery series spans 20 books, most of which take place in Egypt. Throughout the series, Amelia meets Radcliffe Emerson. The two marry and have a son, Ramsey. Often appearing together to investigate, the family—along with Amelia's friend Evelyn, and her husband Walter (who happens to be Radcliffe's brother)—travels around the world solving crime after crime.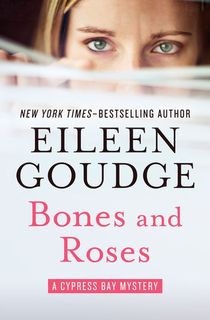 Bones and Roses
Tish Ballard isn't your typical sleuth. Owner of a property management company in beach town of Cypress Bay, California, Tish is thrust into an investigation when she discovers skeletal remains and an unsolved mystery.
When Tish takes the investigation into her own hands—and ends up at odds with the lead detective on the case, her high school crush Spence Breedlove—she opens a dark window to the past.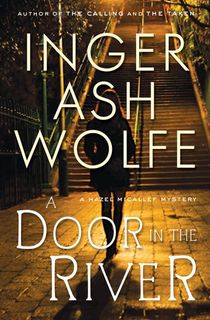 A Door in the River
Sixty-something police chief Hazel Micallef isn't particularly "likable" and seems to make more enemies than friends wherever she goes. When a well-known man in her Ontario community winds up dead in a parking lot—apparently dying from a bee sting—Hazel doesn't buy it…and sets off to solve what she believes to be a homicide.
Hazel is a strong, driven character in Inger Ash Wolfe's four-book series. Though it may take a moment to warm up to her, Hazel fights for what she believes in—even if it's not protocol.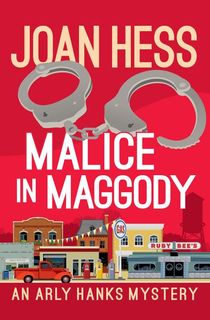 Malice in Maggody
The first book in Joan Hess' Arly Hanks series introduces us to Ariel, Arly—for short. Arly has recently been hired as the police chief in Maggody, Arkansas, a fictional small-town that serves as the ideal spot for this 16-book series.
Maggody is usually pretty tame—as far as crime goes—but when a Texas EPA fellow disappears from town, Arly is thrown into a missing persons case. And when someone else winds up dead, Arly realizes that this case isn't going to be a simple one.
"A" is for Alibi
In Santa Teresa, California, Kinsey Millhone has just set up her own detective agency. With a soft-spot for "lost causes," she's agreed to take on Nikki Fife's case—a woman who was convicted of killing her husband eight years ago and was just released on parole. Nikki says she didn't do it, and needs Kinsey's help to find the real killer.
The 25-book series, which uses each letter of the alphabet for its titles, will remain unfinished. Grafton died after publishing Y is for Yesterday in 2017, and her family decided not to complete the final book in the series, Z is for Zero.
The No. 1 Ladies' Detective Agency
Another long-standing series, The No. 1 Ladies' Detective Agency series currently has 21 books. In the first book in the series, we meet Precious Ramotswe—and she's just opened the only detective agency run by a woman in Botswana.
Precious' detective skills are in high demand, but when an 11-year-old boy goes missing, she's very affected by it. More than just a straightforward detective, Precious' goal is to help people and make her community a better place.
Naked in Death
Different from the other books on this list, J.D. Robb's In Death series takes place in the future—beginning in 2058. Set in New York City, the first book in the series follows detective Eve Dallas as she investigates the murder of a senator's daughter—who led a secret life as a prostitute.
As Eve is drawn into the high-stakes world of politics, she is also drawn to the devastatingly handsome Roarke. One of the wealthiest men in the world, he also happens to be a prime suspect in the case…
Fun fact: J.D. Robb also goes by another name: Nora Roberts.
This post first appeared on Murder & Mayhem.
This post is sponsored by Houghton Mifflin Harcourt. Thank you for supporting our partners, who make it possible for Murder & Mayhem to continue publishing the thrilling stories you love.