We all love a good scare… but there's more than one way to be made afraid. There are books that jump out and say "boo," and then there are books that get under your skin, make the hairs on the back of your neck stand up, and keep you turning the pages long into the night.
These nine psychological horror novels have all been honored with some of the genre's most prestigious prizes, and they're all primed to keep you awake—or give you nightmares when you shut out the light!
Related: 42 Psychological Thriller Books That Mess With Your Head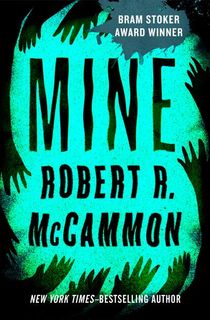 Mine
The bestselling author of Boy's Life and Speaks the Nightbird, among many others, won his second Bram Stoker Award for this "page-whipping thriller" (Kirkus Reviews) about a deadly chase between two women. One is a new mother with a successful career. The other, a deranged fugitive from the FBI.
The latter has taken the former's baby, and to get her child back, the mother will do whatever it takes—even if that means descending to the same level as the monster she's pursuing. Publishers Weekly called this 1990 tale an "expertly constructed novel of suspense and horror," and it has lost none of its punch in the intervening decades.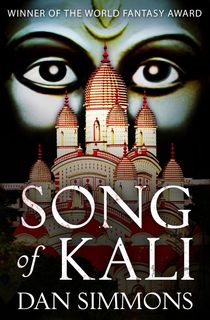 Song of Kali
These days, we may know Dan Simmons best as the author of the arctic horror novel The Terror, which served as inspiration for the TV series of the same name. But in 1985, more than two decades before he published The Terror, he was already writing stories that intermingled world travel and horror, winning the World Fantasy Award for Song of Kali, which Dean Koontz called "the best novel in the genre I can remember."
Since then, Simmons has gone on to win Locus, Bram Stoker, and Hugo Awards, to name a few, and his tale of an American magazine editor who runs afoul of the cult of Kali in Calcutta remains one of his most celebrated novels.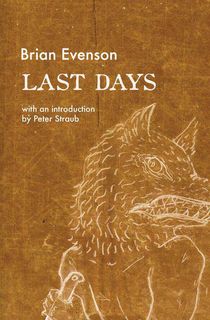 Last Days
Originally published as a novella called The Brotherhood of Mutilation, award-winning author Brian Evenson expanded this tale of a detective who must literally lose himself, one body part at a time, in order to infiltrate a strange cult that believes amputation is the way to enlightenment.
Kline's stoicism in the face of one amputation already may make him the ideal man for the job of finding the killer of the cult's leader, but is even he prepared for what he'll have to sacrifice? The result is "a dark treat" (AV Club) that was nominated for a Shirley Jackson Award and won ALA/RUSA Best Horror novel, and it has been widely hailed as one of the best psychological horror novels of the 21st century so far.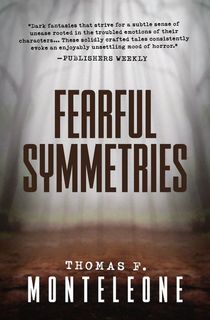 Fearful Symmetries
Five-time Bram Stoker Award winner Thomas F. Monteleone nabbed his fourth award for this 2004 short story collection, which spans a wide variety of horror tropes and styles, from epistolary psychological thrillers to Lovecraft pastiches and beyond.
Featuring 26 stories that "consistently evoke an enjoyable unsettling mood of horror" (Publishers Weekly), Fearful Symmetries is a reminder of why Monteleone was honored with a Lifetime Achievement Award by the Horror Writers Association in 2017, and a perfect place to start with the acclaimed writer's work.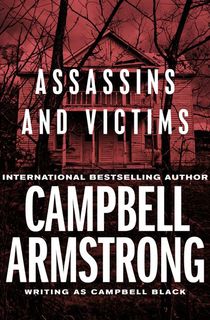 Assassins and Victims
Winner of the Scottish Arts Council Award when it was first published in 1969, this chilling suburban thriller tells a bleak and twisty tale of a disturbed man who moves into a boarding house in England and becomes obsessed with his neighbor's dog.
Unfortunately, his obsession grows into something darker that ultimately tangles him up with other characters in ways that bode ill for everyone involved. While the title might suggest a political thriller, this is instead an intimate potboiler of psychological suspense set in a small neighborhood that both reflects a very specific time and place – and yet could be anywhere, at any time.
The Hole
Time magazine called this Shirley Jackson Award-winning novel "a Korean take on Misery." In it, we follow a man who awakens from a coma and soon finds himself the care of his mother-in-law. He is recovering from an accident that took his wife's life – an accident that was his fault.
Things are not well in the household. His caretaker has sinister motives and is digging obsessively in the garden that was his wife's pride and joy. "Pyun proves to be an effectively chilling storyteller whose expert narrative manipulations should earn new followers," Booklist says of this twisty thriller that will leave you guessing – and turning the pages.
Related: 6 Korean Books You Shouldn't Miss
The Silence of the Lambs
Does The Silence of the Lambs even need an introduction anymore? Jonathan Demme's 1991 adaptation is not only widely considered the only horror film to have ever won the Academy Award for Best Picture, it's also almost universally acknowledged as one of the most important and influential films of recent decades. And the massive bestseller upon which it was based is only slightly less well-known.
The second of four books in Thomas Harris' chronicles of the brilliant serial killer Hannibal Lecter, The Silence of the Lambs serves as a good entry point to the series and, what's more, a significant and unforgettable book, even if you've already seen the movie.
Related: All the AFI Top 100 Movies That Were Based on Books
Mexican Gothic
Named one of the best books of the year by NPR, Vanity Fair, The New Yorker, Library Journal, The Washington Post, and more, Silvia Moreno-Garcia's bestseller is "Lovecraft meets the Brontës in Latin America," according to The Guardian, "and after a slow-burn start Mexican Gothic gets seriously weird."
That will come as no surprise to fans of Morena-Garcia's fiction. The versatile writer has moved gracefully from genre to genre, but she rose from the ranks of indie horror, and knows her way around weird. In this Locus Award winner that was also nominated for the Bram Stoker Award, she puts that knowledge to use getting under our skin – sometimes a bit more literally than we might like.
Related: 10 Gothic Romance Novels to Send Chills Down Your Spine
Generation Loss
Winner of the Shirley Jackson Award when it was published in 2007 by Elizabeth Hand, Generation Loss is the first of four books (so far) to feature photographer Cass Neary. In it, Cass, who made a name for herself photographing New York's punk scene in the '70s, gets a last-chance gig tracking down a reclusive photographer on an island in Maine.
But upon her arrival, she finds that there is much more to the place than meets even the camera's eye. As she tries to unravel a decades-old mystery that is still claiming victims, she cements herself as one of the genres most memorable new protagonists.