There are plenty of Korean creators who are turning out amazing books, movies, art, and music, and western audiences are waking up to it more and more with each passing day. Take, for example, Bong Joon-ho's satirical comedy thriller Parasite, which became the first non-English language film to win Best Picture at the Academy Awards back in 2020. And, of course, that's only the highest-profile of the many award-winning and acclaimed films and other works of art that have been making their way stateside recently.
Korean literature is just as exciting as the film scene there, however, and while there hasn't yet been a title with quite the crossover success that Parasite enjoyed—though Pachinko comes close—there have been numerous Korean novels translated into English that show the depth and breadth of the incredible work being produced there, across all sorts of genres and tackling all kinds of themes.
Stylistically bold, formally inventive, and deeply human, there are so many amazing pieces of writing coming out of Korea and getting new translations that it's hard to keep track of them all. From gripping historical dramas to modern thrillers, here are just a few of our favorites.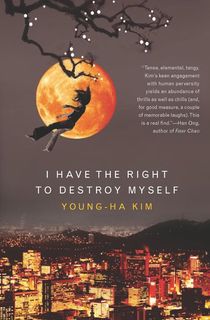 I Have the Right to Destroy Myself
"Think of it as Korean noir," the Los Angeles Times writes of this "literary exploration of truth, death, desire and identity" (Publishers Weekly) from a rising star of South Korean literature. In fact, this was Young-ha Kim's debut novel, and his work has gone on to win him numerous accolades, as well as being adapted repeatedly to film.
Which only makes sense, as I Have the Right to Destroy Myself is cinematic in all the best ways, as it follows two brothers and the mysterious drifter they both love through modern Seoul as they brush against a seemingly sinister narrator who helps those who want out find a way to end their lives—but what are the narrator's secret motivations?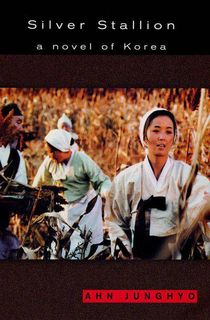 Silver Stallion
Adapted to film in 1991, this 1990 novel set in 1950 tackles the Korean War from the perspective of one little boy and his mother in one small village. Brutalized by U.S. troops, the boy's mother finds herself ostracized from her village and forced into a life of prostitution.
As the presence of the troops, led by General MacArthur, destabilizes the local landscape, life changes irrevocably for people who had only recently escaped the occupation of neighboring Japan in this "powerful novel" (Chattanooga Times) about the clash of cultures and the price of war, which offers a portrait of a changing nation that is at once specific and timeless.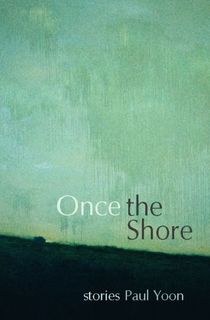 Once the Shore
This debut collection of stories from Paul Yoon takes a novelistic approach to its material, charting years of life in the community of one island in the South Pacific. Beginning just before the Korean War and extending for more than half-a-century, this sweeping collection was a New York Times Notable Book, in addition to being named among the Best Debut Fiction by NPR and a Los Angeles Times Favorite Fiction selection.
"Yoon's stories are introspective and tender while also painting with bold strokes the details of the lives of the invisible," according to a starred review from Publishers Weekly, and they'll transport you completely into the world of his characters as they live out their lives across generations.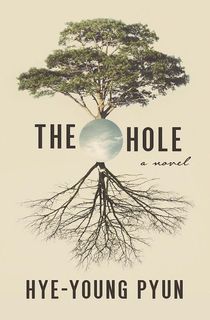 The Hole
Winner of the Shirley Jackson Award, Time magazine called this taut psychological thriller "a Korean take on Misery" while naming it one of their "Top 10 Thrillers to Read This Summer." In this claustrophobic thriller, Oghi awakens from a coma in the care of his mother-in-law. Paralyzed from the car accident that also claimed his wife's life, he has plenty of time to consider the toll that their marriage took on her, and his own responsibility for the fatal accident.
All the while, his caretaker is up to something strange in the garden that was his wife's pride and joy, where she keeps digging bigger and bigger holes as the book moves inexorably toward a shocking conclusion that proves Pyun to be an "effectively chilling storyteller whose expert narrative manipulations should earn new followers" (Booklist).
The Plotters
"It reads as if Haruki Murakami rewrote The Day of the Jackal," Locus Magazine says of this "powerhouse of a novel" that found its way onto countless lists of the best crime and thriller books of the year, including Publishers Weekly and the New York Times Book Review.
The story of an assassin who steps out of line might seem familiar, but Un-su Kim's world of plotters and the hired killers they manipulate crackles with invention and wild "new chewy bits probably best not mimicked" (Los Angeles Review of Books). The result is a blazing and un-put-downable novel of stoic assassins, unlikely masterminds, and a shadowy underworld you won't soon forget—all written with an electric intensity that will keep you turning the pages.
The Nine Cloud Dream
First written in the 17th century, this legendary novel is widely considered to be "Korea's most prized literary masterpiece," and now it is presented in English in a dazzling new translation from PEN/Hemingway finalist Heinz Insu Fenkl. The new translation was named one of the most anticipated books of the year by venues as varied as The New York Times and i09, and has been hailed by scholars and fans alike.
The book itself is a "hypnotic journey, a scholarly, instructive Buddhist bildungsroman set across Tang dynasty China," while the new translation helps to offer "a glimpse into the rich crossroads of religions and society therein" (Publishers Weekly). A major literary and cultural event, this new release of The Nine Cloud Dream brings new life to a genuine classic of literature all-too-often overlooked in the west, where it can attract and dazzle a whole world of new readers.