Most of the time, our social media accounts make us feel #blessed. After all, it's never been easier to connect with friends and family in far off places, or share photos, ideas and artwork with people all over the world. Recently, we've even seen great book recommendations from TikTok.
But as these books about social media show, it's not all likes and cute emojis. Below we've rounded up our favorite thrillers about life in the digital age—and we bet you're going to want to download them all.
Followers
It's 2016, and Orla Cadden has dreams of leaving her dead-end job and becoming a novelist. Things start to look up when she meets Floss, a woman who has a plan for turning them both into stars. Floss's methods are a little suspect, but in her mind, the ends justify the means.
Jump forward to 2051, where a woman named Marlow is a government-appointed celebrity who lives out her days on camera. Though she has 12 million loyal followers, she dreams of getting out of the spotlight. Still, Marlow accepts her status—until she finds out a secret about her birth. Finally, Marlow has the courage to flee her corporate sponsors, and find out the truth.
Social Creature
Billed as a Talented Mr. Ripley for the digital age, Social Creature tells the story of Louise and Lavinia, two girls who live in New York City but lead dramatically different lives. Lavinia has everything she could ever want, while Louise has nothing. The two enter an intimate, overly intense friendship, setting the stage for this "edgy and hypnotic" tale of obsession (People).
The Circle
Mae Holland has landed a job at the biggest internet company in the world: the Circle. The company aims to erase online anonymity, creating an internet that is civil and transparent. Mae throws herself into her work, becoming the face of the company and putting her life entirely online. She is the first completely "transparent" person on the internet...and she can't seem to understand why anyone wouldn't want to do the same.
—but this dystopian novel smartly raises questions about privacy, memory, democracy, and the limits of technology.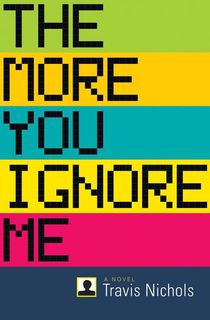 The More You Ignore Me
Charli and Nico's wedding blog has an unwanted commenter. Someone thinks the groom's brother has his eye on Charli, and he's determined to warn her about it. To do so, he creates multiple identities on different platforms, all of which he uses to barrage her. Both hilarious and tragic, the novel is told entirely as a blog post comment from an internet troll to create "an experimental novel of obsession and violation that makes Nicholson Baker and Mark Leyner look positively banal" (Kirkus Reviews).
You
Though we love the Netflix series starring Penn Badgley and Elizabeth Lail, we'd still rather re-read the book it was based on. You tells the story of Joe Goldberg, a bookstore clerk who Googles the name of a very attractive customer: Guinevere Beck. Her social media accounts are public, and soon Joe knows everything about Beck, including where she'll be that night. He has a plan to turn himself into her boyfriend—and he'll do anything to remove anyone who gets in his way.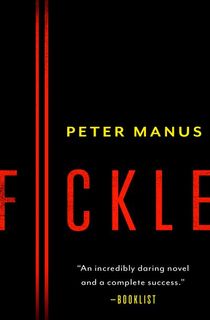 Fickle
One night in Boston, a man falls to his death in front of a train. The only witness, a young female blogger whose online persona is "l.g. fickel," tells the police she watched him commit suicide. But when the police find out the dead man was a reader of fickel's blog, they wonder if she knows him better than she said.
The novel is told entirely from the point of view of fickel's blog, taking us from the inciting incident to her quest to prove her innocence. Of course, everything we know about the case is what she has told us—and as we all know, you shouldn't believe everything you read on the internet.
Friend Request
Facebook is a great way to reconnect with long lost friends. But sometimes, we wish those friendships would just stay buried. Twenty-seven years after the darkest night of her life, single mom Louise receives a friend request from Maria Weston—someone who she thought was dead. Maria's sudden reappearance forces Louise to examine her past, and figure out exactly what happened that night. If she doesn't, she could lose everything.
Related: A Suspicious Death Troubles an Elite Boarding School in Good Girls Lie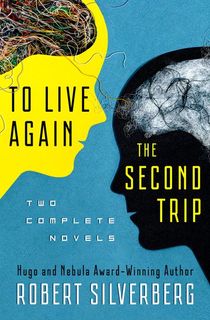 To Live Again and The Second Trip
In To Live Again, Robert Silverberg has imagined a future where, thanks to technology, you never have to die. If you're rich enough, you can afford to have your persona stored in a soul bank. Once your body dies, you can continue life in another host. And in this world, the more personas a person has, the greater their social status.
In The Second Trip, people no longer go to prison when they are convicted of crimes. Instead, this Orwellian world forces criminals to undergo operations that strip their personalities and give them a new bank of memories. But for one man, his former self still lingers, waiting for the opportunity to emerge.