Sometimes, a woman needs a little encouragement in her life. Fortunately, there are countless incredible books out there that offer messages of empowerment, self-improvement, and accountability for the modern feminist. Whether you're young or old, newfound in your activism or committed for the long-term, these books all offer something crucial for growth, understanding, and empathy.
Related: 10 Empowering Books with a Strong Female Protagonist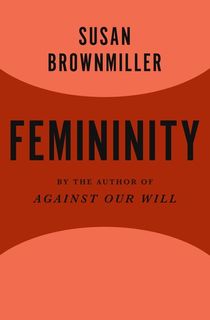 Femininity
Published in the mid-1980s, as a backlash to feminism bubbled up into the mainstream thanks to the rise of right-wing evangelical political power, Susan Brownmiller's Femininity tackles the catch-22 of modern womanhood.
Femininity is the accepted default mode for girls and women of all ages, but its restraints are stifling and the goalposts for "acceptable" living are always changing. Brownmiller digs into the stereotypes of femininity that have defined our gender for centuries and how something seemingly as simple as our attire has been the result of hard-won advances in women's rights. Femininity is very much a book of its time, but many of its lessons remain sharply prescient and applicable to 2021 living.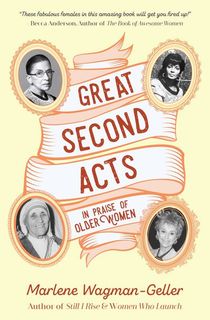 Great Second Acts
It's a depressing truth of life that women "of a certain age" are often written off by society, their contributions and potential deemed unimportant, especially when compared to that of men of similar ages. In her 2018 book, writer Marlene Wagman-Geller is determined to prove otherwise.
She documents the lives and advances of countless women throughout history who refuted ageism at every turn. The variety of women included among these pages stretches from the late Supreme Court Justice Ruth Bader Ginsburg, to multi-award-winning actress Rita Moreno, to pioneering feminist Gloria Steinem, and that's just the tip of the iceberg. Wagman-Geller's storytelling is historically detailed and giddily enthusiastic, and sure to delight many a reader.
Related: 20 Biographies of Remarkable Women That You Need to Read
Shrill: Notes from a Loud Woman
Every woman is keenly aware of the scorn they'll face if they dare to be "too much" in public. Former Jezebel writer Lindy West knows it more than most, as a plus-size woman who dared to have opinions and push back against topics like rape jokes in stand-up and violent internet trolls.
With her trademark charm and hilarious one-liners, West's part memoir, part cultural dissection is a book to be quickly devoured and thought about for many months afterward. Her conversational style makes her work easily accessible for newer readers, too.
Bad Feminist
Published in 2014, Roxane Gay's essay collection Bad Feminist felt like a much-needed shot in the arm. It tapped into something that many women have felt troubled by throughout our lives: we want to be good feminists, but what the hell does that even mean and why is it so difficult to fulfill?
What Gay does so well, aside from her spot-on analyses and beautiful prose, is understand how the culture we consume shapes who we become. Her work is simultaneously personable and deeply relatable, and it's accessible to readers of all ages and life stages.
Feminism is for Everybody: Passionate Politics
Your feminist reading list simply isn't complete without the legendary bell hooks. The author and activist's work can seem a little daunting to newcomers, but Feminism is for Everybody is a great starting point, a conversation with wit and a full-throated commitment to change.
hooks examines the various intersections between race, gender, violence, class, labor, bodily autonomy, and much more. Moreover, it's a hearteningly optimistic read that dares to see hope in a better future.
Related: Remembering bell hooks And How She Impacted Feminism
Whipping Girl: A Transsexual Woman on Sexism and the Scapegoating of Femininity
As transphobia becomes an ever-more pernicious force in modern politics and media, it's crucial that modern feminism pushes back against its increasingly pervasive toxicity. Written in 2007, Julia Serano's Whipping Girl feels horribly relevant today, showing how much cisgender society still has to learn.
Serano, a lesbian transgender activist with a PhD in biochemistry, writes about how a cultural fear of femininity has led in part to the violent transphobia and transmisogyny that permeates every aspect of our lives. Grounding her hypothesis in science, Serano uses both sociological perspectives and her own lived experience to thoroughly take down the flimsy social norms that define femininity as weak and transgender life as somehow perverse.
Related: 7 Trans Memoirs That Inspire, Impress, and Encourage
Wide Sargasso Sea
Charlotte Bronte's Jane Eyre is an undisputed classic of English literature, but its "madwoman in the attic" has cast a dark shadow over its legacy as a supposed feminist classic for many decades now. There are entire schools of feminist theory built around dissecting this trope, but the story that does it best is Jean Rhys's novelistic prequel, Wide Sargasso Sea.
Related: The Re-Read: Jane Eyre
Mr. Rochester's "mad" wife is given her own story, an origin that explains how she came to be the most famous disposable plot twist in the Western canon. Rhys portrays his first wife, the fiery Antoinette Cosway, as a woman defined by the misogyny and colonial mindset of the era. The first time you read Wide Sargasso Sea after years of Jane Eyre as the norm, it's as if your eyes are fully open for the first time!
Men Explain Things to Me
Every woman is familiar with the exhausting experience of having men condescendingly explain things to them that they already know. In her essay collection, Rebecca Solnit examines a variety of issues, including marriage equality and the epidemic of violence against women.
It's the title essay, however, that will most likely bolster you to action. Solnit keenly identifies a common issue that we seldom discussed before and contextualizes it as yet another sign of how the patriarchy has seeped into every aspect of our lives.
Hood Feminism: Notes from the Women That a Movement Forgot
The modern feminist movement has notoriously had a blind spot when it comes to race, particularly for Black women, but its issues run far deeper than that. As Mikki Kendall argues, this generation of mainstream, media-friendly feminism is oddly unconcerned with key issues such as wage equality, food security, and accessible medical care. It doesn't help, as examined by Kendall, that white feminism's myopia on issues such as intersectional understandings of race, gender, sexuality, etc, further limits discourse and accessibility to the debate.
The essays in Hood Feminism sharply connect the myriad issues and concerns of current day activism and expose how Black women, who are often front and center in shaping the discourse, are left on the sidelines by their white counterparts.