And here you thought your days of required reading were over. Unlike in your Intro to Lit class, however, these titles don't come loaded with pop quizzes or writing assignments, and the only critical thinking you need to do is how to apply their words of wisdom to your new post-collegiate life.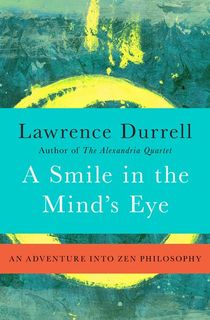 A Smile in the Mind's Eye
Durrell, who is best known for pioneering quantum fiction in the Alexandria Quartet, chronicles the blossoming of a friendship and spiritual journey under the guidance of famed Tao philosopher Jolan Chang.
Part highbrow bromance, part religious revelation, it's a wholly funny and introspective glimpse into a meeting of cultural and philosophical minds, and one which may very well prime the reader for his own potential shift in perspective.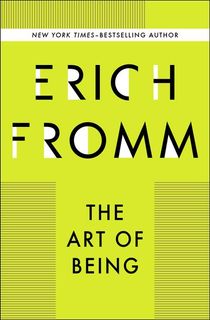 The Art of Being
If Durrell's memoir gently nudged you into awareness, Fromm's manifesto is about to rock your world(view). Although its date of publication may render several references obsolete, the intended message of the book remains loud and clear: too much societal emphasis is placed on having, rather than being, resulting in collective narcissism that clouds self-awareness and prevents us all from attaining self-enlightenment.
Fromm, who was notoriously introspective (he married his own psychoanalyst, which unsurprisingly didn't end well), definitely manages to pierce through the everyday fodder and compel the reader to start questioning what's right and what's merely swallowed by society as right.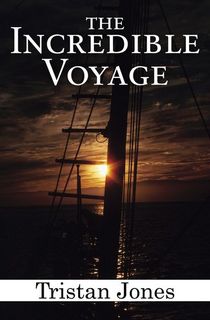 The Incredible Voyage
When he set out to navigate from The Dead Sea to Lake Titicaca and every sailable body of water in between, Jones knew just what sort of adventure he was in for. His six-year journey proved him a tenacious wayfarer with an indomitable spirit, and in this memoir, he describes his intrepid forays into natural hazards in such riveting detail that, if nothing else, it will make you reconsider complaining about your city bus system mishaps once and for all.
Related: 15 Best Memoirs That Will Change Your Outlook on Life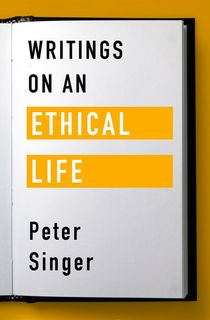 Writings on an Ethical Life
"Minimize suffering, maximize well-being." Singer's mantra sounds simple enough, right? Yet when the author and animal rights activist was appointed DeCamp Professor of Bioethics at Princeton University, the New York Times dubbed it "the biggest academic commotion since an American university tried to hire the notorious advocate of free love, Bertrand Russell."
It's no wonder, since Singer's writing here is unnervingly provocative and applicable, and will leave you questioning your standpoint on everything from euthanasia to that burger you had for dinner last night.
The Power of Now
Are you currently juggling three separate group chats, while planning what to make for dinner, while finishing up a work assignment, while watching Netflix, while holding an intellectual discussion with your roommates?
Then you're not taking advantage of The Now, which Tolle argues is essential for attaining spiritual enlightenment. In his landmark book, Tolle shares his own transcendent journey and invites the reader to embark on his own to attain inner peace.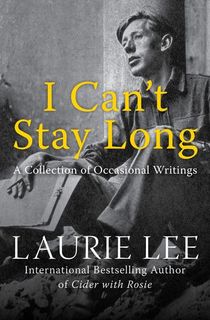 I Can't Stay Long
"One bright June morning, when I was nineteen, I packed all I had on my back, left my native village, and walked up to London looking for gold and glory." So begins one of the sparkling tales from this collection of "occasional writings," written by a small-town lad who left his illiterate village in search of the world he wasn't entirely sure existed.
Lee's brushes with characters, ranging from melancholy Welsh miners to passionate Spanish cooks, may ignite sufficient wanderlust to inspire a backpacking trip of your own.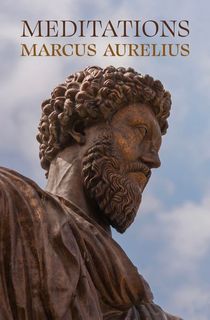 Meditations
The great-great-great-granddaddy of introspective philosophers, Aurelius wrote Meditations while serving as Roman Emperor between 161 and 180 C.E. Although he penned the books for his own guidance and self-improvement, his stoic approach to life rings universally true for all striving to live a just and balanced life.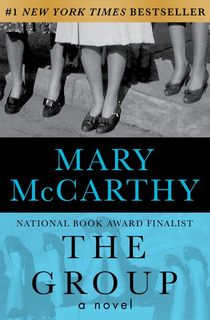 The Group
Before there were candid Sex and the City chats, there was The Group, a frank and controversial novel detailing the post-graduation lives of eight Vassar women as they grappled with relationships, gender limitations and the eternal taboo of a sexual existence.
Though the book was a bestseller for two years straight, McCarthy withstood constant scrutiny for her veracity– mostly from men, who, like Norman Mailer, dismissed the work as "a trivial lady writer's novel." But for many women, the vivacity of the relatable characters served as a beacon of hope in a world bogged down by gender impositions, and in turn, paved the way for palatable feminist literature as we know it today.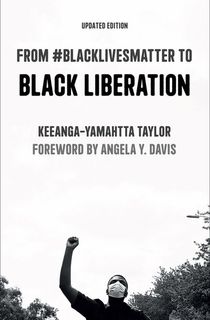 From #BlackLivesMatter to Black Liberation
Joining the adult world means grappling with adult issues, and one of the biggest social issues facing the world today continues to be racism. Activist and scholar Keeanga-Yamahtta Taylor examines the history of racism and how it has resulted in today's inequalities, including unemployment and incarceration rates. She also explains how current struggles against police brutality may result in broader changes for equality.
A winner of the Lannan Cultural Freedom Prize for an Especially Notable Book, this work "not only exposes the canard of color-blindness but reveals how structural racism and class oppression are joined at the hip" (Robin D. G. Kelley, author of Freedom Dreams).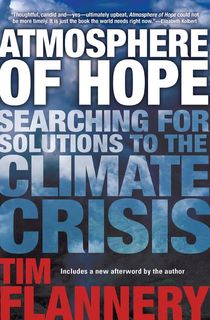 Atmosphere of Hope
Unfortunately, another issue that will need to be dealt with by the next generation is climate change. Recent grads would do well to thoroughly understand the problem at hand, and Flannery's Atmosphere of Hope is one of the best books on the topic.
Flannery proposing a tactic for getting our planet back on track with clean energies and soft geoengineering. With Flannery's approachable and inclusive style, this is a great place to start for anyone looking to be a part of the conversation on the future of climate change.