While female writers have recently gotten more attention in the literary world, this has not historically been the case. The disparity is particularly clear when one compares the winners of some of the world's most prestigious literary prizes, including the Man Booker Prize, the Pulitzer Prize for Fiction, and the National Book Award.
Canadian novelist Susan Swan started looking into these figures eight years ago, and was not pleased with her findings. According to Swan, women are less likely to be reviewed or win more prominent awards, even as authors like Margaret Atwood, Susan Choi, Bernardine Evaristo and Sarah M. Broom enjoy their status as recent exceptions to the rule.
To help continue bridging the gap, Swan and her friend Janice Zawerbny, who works in publishing, worked together to create a new award: the Carol Shields Prize for Fiction.
The first Carol Shields Prize will be awarded in 2022, and only female and nonbinary authors from the U.S. or Canada who published a work of fiction in the previous year will be eligible for consideration. The grand prize will also come with $150,000, and $12,500 will be awarded to four finalists.
"We wanted to go big on it so that people paid attention," explained Swan in an interview. "I think it's going to make a big difference to the lives of women writers, because it will boost their incomes and their profile."
This number is exceptionally large for most literary prizes. The Booker Prize awards $50,000 pounds (approximately $65,000); the Pulitzer Prize for Fiction awards $15,000, and the National Book Award winner receives $10,000. The Nobel Prize for literature, however, is still larger, with a prize of nearly $1 million.
The literary award is named for prolific author Carol Shields, who had dual Canadian and U.S. citizenship and won the Pulitzer Prize for her novel The Stone Diaries. Swan and Zawerbny also chose Shields as their namesake because many of her novels focused on domestic life—a theme that has often been considered unimportant by many male critics, according to Swan.
We can't wait to see who wins the first Carol Shields Prize in 2022. Until then, read on to discover some of our favorite Carol Shields novels and short story collections.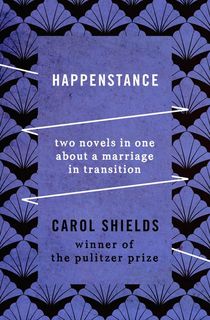 Happenstance
Two novels in one, Happenstance explores a marriage from the perspectives of both partners at a turning point in their decades-long relationship. In "The Wife's Story," Brenda is on a trip on her own for the first time, and meets an intriguing stranger. In "The Husband's Story," Jack is home alone with their two children, dealing with domestic issues and his own self-doubt.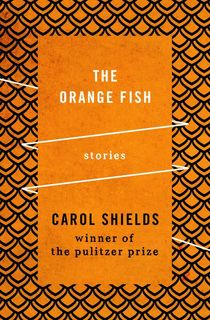 The Orange Fish
Winner of the Marian Engel Award, this collection of twelve tales is filled with passion, longing, regret and transformation. One of our favorites is "Milk Bread Beer Ice," a story about a road trip taken by a couple that no longer communicates meaningfully with one another.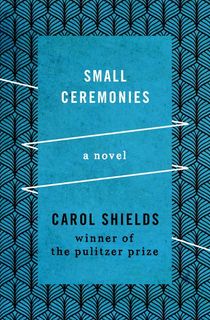 Small Ceremonies
Biographer Judith Gill is always the one who watches others—but now she wonders if she can tell stories that are completely her own. In this novel, Carol Shields shows us a woman who has powerful instincts, bold emotions, and a knack for seeing the small ceremonies that define our lives.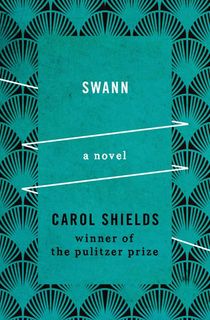 Swann
Fifteen years after she's been murdered by her husband, poet Mary Swann's work is being fought over by three academics and Mary's friend, Rose. A "funny, poignant, surprising," story (Margaret Atwood), Swann is a novel about life, death, and the ideas that live on after us.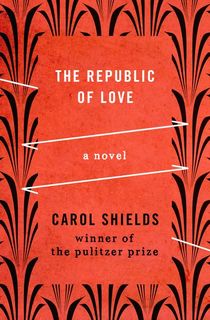 The Republic of Love
In this literary romance of opposites attract, Carol Shields follows the unlikely relationship between Tom, a late night talk show host with three divorces under his belt, and Fay, a mermaid-loving folklorist.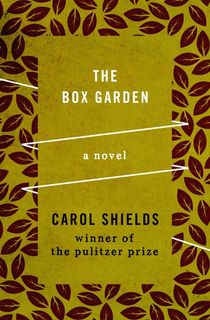 The Box Garden
Full of wit and dead-on observations, The Box Garden tells the story of newly single mother Charleen, who is figuring out how to support herself and her son after her husband up and vanished.