Nothing puts us in the mood for romance quite like an unforgettable love story. And while there are plenty of great contemporary romances available today, there's always room on your shelf for the classics. Long before Nicholas Sparks and Fifty Shades of Grey became hallmarks of modern romance novels, authors like Jane Austen, Edith Wharton and Charlotte Brontë were penning tales about tragic, intoxicating, head-over-heels love—and readers gobbled them up.
Below you'll find the classics that started it all and defined what it means to have a happy (or not-so-happy) ever after.
Related: Romance Novels That Capture Everything You Love About Fall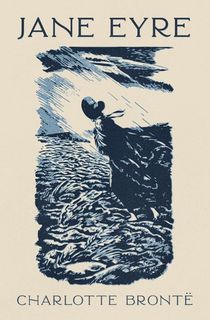 Jane Eyre
Jane Eyre is the story of an orphaned girl who finds love, but it's also so much more than that. It's an early feminist novel that is well worth re-reading—too few of our modern heroines have as much passion and pride as "poor, obscure, plain and little" Jane.
This classic romance novel also marks a turning point in modern literature. Due to its focus on the experiences of the individual self—a feat achieved through the internal narrative voice of its heroine—the novel revolutionized the way people perceived and wrote fiction. Any time you read a romance that explores the inner thoughts of its love birds, you can thank Ms. Brontë.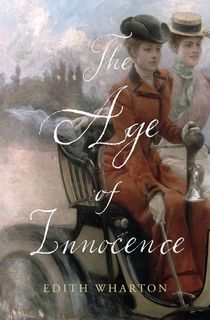 The Age of Innocence
The Age of Innocence is Edith Wharton's tragic, swoony masterpiece set in Gilded Age New York City. Complete with romantic scandal, unforgettable characters, and compelling observations on marriage, it won Wharton the Pulitzer Prize in 1921—making her the first female recipient ever.
The story follows Newland Archer, a bachelor from one of New York's elite families, who is expected to marry socialite May Welland. But when her exotic cousin Countess Olenska visits New York, Newland isn't sure whether he can resist her charms.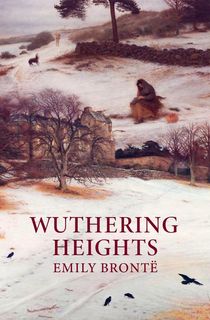 Wuthering Heights
Charlotte wasn't the only talented writer of the Brontë brood! Her sister, Emily, was a similarly accomplished novelist—and Wuthering Heights was her claim to fame. Its blunt depictions of cruelty, and the toxic sides of love, didn't immediately win over critics. Nowadays, though, there are few fictional couples as famous as Cathy and Heathcliff.
Though they might not have had the healthiest relationship, we can't think of a novel that better explores the double-edged sword of being completely consumed by love.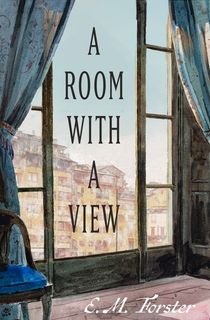 A Room with a View
Forster's A Room With a View places a love story within the context of Edwardian England—and turn of the century Florence. Lucy Honeychurch is a young woman from Surrey on holiday in Florence, though she might as well be in another world entirely. Italy is so vibrant and passionate compared to her Surrey home, especially now that she's been kissed by George Emerson, a fellow board at the Pension Bertolini.
Both a charming romance and a thoughtful and funny critique of English society, A Room with a View is a timeless romance novels that's often considered one of the best novels of the 20th century.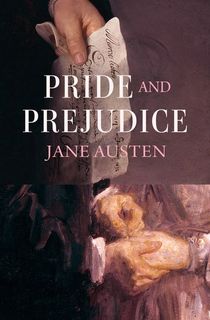 Pride and Prejudice
Jane Austen's most famous romance novel is about Elizabeth Bennet, a headstrong girl who wants to marry for love, not riches. When she first meets Mr. Darcy, she is far from impressed—he's insulted her sister by disapproving of his friend marrying her, and it's going to take a lot more than a marriage proposal for Elizabeth to forgive him. But once the two can look past first impressions, they'll both get exactly what they've been looking for.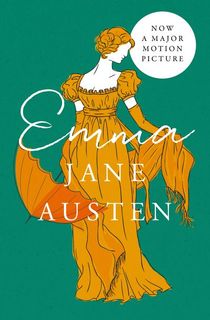 Emma
Yes, Jane Austen gets two books on this list! With lines like "If I love you less, I might be able to talk about it more," Emma is another classic romance novel that feels like it could have been written yesterday. The story is about a "clever, handsome, and rich" girl who spends so much of her time matchmaking others that she almost misses her own romance—and it works just as well in 1990s Beverley Hills as it does in 1800s England.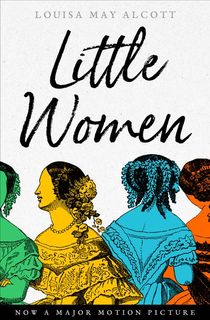 Little Women
Alcott's novel is one of the lighter romances on this list, but it made a deep impression on the public. It's a coming-of-age story that offers a multidimensional portrait of sisterhood, female friendship, and how women are both deserving and in need of love...but perhaps not as much as they need respect.
Related: 13 Books for Fans of Little Women
Gone With the Wind
Gone With the Wind was a sensation, but Margaret Mitchell never wrote another book after its publication. Maybe she didn't need to—Gone With the Wind is still one of the world's most beloved love stories, thus sealing Mitchell as a legendary author. While we're huge fans of Vivien Leigh and Clark Gable's onscreen portrayals of Scarlett and Rhett, our hearts belong with the book.
Romeo and Juliet
We had no choice here: Romeo and Juliet had to be included. Shakespeare's most famous work is a must-read (or must-see) play for any romance fan—especially if you love a sad romance story. Of course, the Bard wrote plenty of other tales featuring great love stories. If you've already read Romeo and Juliet—or have exhausted yourself on its thousands of modern reiterations—we recommend trying The Tempest.
Anna Karenina
Anna Karenina dates back to the era of the Russian Empire. Trapped in an unhappy marriage with an older statesman, Anna's search for love—and subsequent affair—sparks a massive scandal. It's a romantic tragedy that still pulls at the heartstrings over one hundred years after its release.
Doctor Zhivago
Doctor Zhivago is a little different from most of the books on this list. Many would argue that it's better classified as historical fiction, and they may be right—after all, much of the plot does focus on Zhivago's role in the Russian Revolution. But there's no denying that the love story between Zhivago and Lara brings a lot of passion and heart to the Russian classic, and the book is far better off by including their romance.
Lady Chatterly's Lover
Love is messy—and Lawrence recognized that. His novel's descriptions of adultery, considered obscene by most, outraged readers at the time and got it removed from store shelves. Since then, it has been established as a staple of English literature, though you could argue it's also history's (much better written) version of Fifty Shades.
This post originally appeared on The Reading Room. It has since been updated by Kaytie Norman.
Featured photo: Elaine Howlin / Unsplash