Jane Austen weaves intricate worlds of high society drama, marriage, love, and betrayal...but for those of us who are romantics at heart, it's the love stories that keep us coming back for more. We could watch the best Jane Austen movies all day, and we'll always want to re-read Pride and Prejudice and Sense and Sensibility.
But we also need to switch it up every once in a while. With that in mind, here are eight other classic romance novels to get lost in if you love Jane Austen.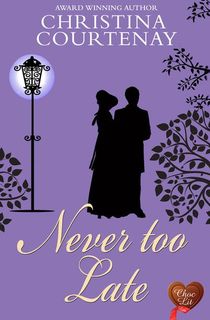 Never Too Late
Lovers Maude and Luke are about to elope when Maude's father learns of their plans and forces his daughter to marry Luke's well-off cousin instead. Heartbroken and betrayed, Luke believes that Maude agreed to this. Almost a decade later, Maude is widowed and Luke inherits the estate from his cousin, leaving Maude and her daughter with nothing. Luke still resents her for leaving him, though in Maude's eyes, she didn't have a choice. The two of them find themselves revisiting their painful past in an effort to reconcile, and surprisingly discover that there might still be love there after all these years.
Related: You're the Worst: 5 Hate-Worthy Jane Austen Villains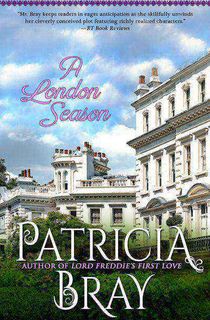 A London Season
Jane Sedgwick could really use a break in between trying to run a household of eight siblings and keeping up appearances in a quickly declining estate. When her aunt invites her to a posh party in London, she gladly accepts, already dreaming about meeting a wealthy husband. But when Jane arrives, the high-class party goers gawk at her country ways and mannerisms. Lord Glendale, who isn't looking for a wife, thinks Jane has the potential to become a refined lady.
Under his wing, Jane learns how to blend in with high society and before long, she's attracting worthy suitors. Caught off guard by everyone's sudden interest in Jane, Lord Glendale realizes his own feelings for her but doesn't want to risk getting his heart broken. He never believed he needed a wife but Jane might be the one he was missing all along—that's if he acts quick enough before he loses her to someone else forever.
Related: 11 Books Like Emma, Jane Austen's Romantic Comedy of Errors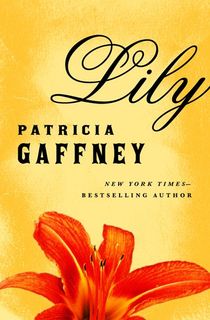 Lily
Lily Trehearne is one unlucky lady. Her father squandered their money before passing away, leaving Lily with nothing. Her appointed guardian is a zealous reverend who is hell-bent on marrying Lily to his son, Lewis. Terrified of that prospect, she runs away with only the clothes on her back and takes up a position as a housemaid for a mysterious lord, Devon Darkwell. Though she doesn't understand him and it's clear that he's deeply disturbed, Lily is still drawn to her boss in an unexplainable way...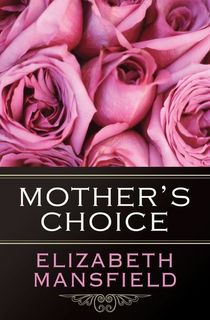 Mother's Choice
Cicely is in love with a man who's far too old and too rakish to be a respectable husband. And Cicely's mother is especially opposed to their relationship: When she was Cicely's age, she had also been infatuated with an older man. Their tragic marriage left her widowed, and she doesn't want Cicely to make the same mistake. But after a terrible accident, Cicely's mother is left incapacitated, unable to stop her daughter from marrying this older man. Is history repeating itself or has Cicely really found true love?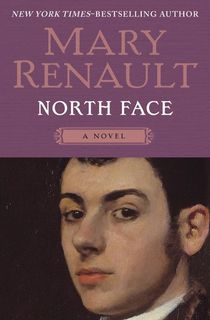 North Face
Recently divorced and grieving the loss of his daughter, Neil Langton escapes to the countryside of North Devon for some much needed alone time. It's here that he meets Ellen after saving her from a mountainside accident. Neil learns that she is grieving the loss of a lover who died in service, and though their situations are different, they find comfort in their shared grief. Both carry emotional scars that have turned them off from loving other people, but spending time together in the romantic countryside might change that.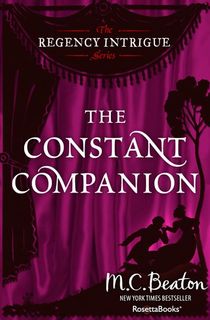 The Constant Companion
Constance Lamberton's job is to chaperone the young Lady Amelia throughout the season's festivities. But she gets reluctantly roped into Lady Amelia's plans to lure Lord Philip into marriage–a plan which backfires on Amelia herself as Philip is more taken with Constance. The two fall in love and marry but don't quite live happily ever after.
Soon after their marriage, Constance disappears one day and no one knows where she has gone. Philip is suspicious that foul play is afoot and he is willing to do anything and everything to bring his wife home.
The Madwoman Upstairs
When Samantha Whipple's father passed away, everyone speculated that she would inherit the unpublished writings of the Brontë family. Despite this rumor following her everywhere she goes, Samantha has never seen the secret Brontë files and doesn't believe they exist. In an uncanny coincidence, she starts school at Oxford University and old objects begin appearing in her life, like a novel her father annotated. Aided by a handsome professor, Samantha dives into Brontë's works to uncover the mystery that long surrounded this family and their writing–and how it all connects to her.
Related: 8 Modern Romance Novels to Cozy Up with This Winter
Evelina
Evelina is eighteen years old and ready to make her debut into high society. Her innocence gives her a different perspective on things like courtship, womanhood, consumerism, and men. The young lady's mannerisms are seen as shrewd by some and amusing by others. One thing is for sure though: she has an opinion and isn't afraid to state it. Lord Orville is intrigued by Evelina and her bright personality, but he knows it won't be easy to charm a down-to-earth girl like her.