Sometimes a heart wrenching love story is just what the doctor ordered. Luckily, there's no shortage of romantic tearjerkers to fulfill your needs—and we've included 13 of the best below! Whether they're classic romance novels about doomed lovers or contemporary stories authored by the King of #Feels himself, Nicholas Sparks, each one is guaranteed to make you cry, Claire Danes-style. Proceed with tissues.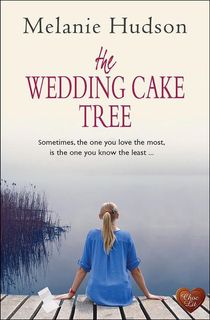 The Wedding Cake Tree
When Grace Buchanan's mother, Rosamund, passes away, she leaves her a big surprise: Grace is to inherit her beloved childhood cottage, St. Christopher's, as long as she embarks on a cross-country, two-week trip with a mysterious stranger. As strange as the condition sounds, Rosamund's ultimatum was well planned.
The mysterious stranger in question is Royal Marine, Alasdair Finn. Before she passed, Rosamund gave Alasdair letters to share with Grace at each of the places where the pair are heading to spread her ashes. Though they try to deny their attraction to one another at first, what they can't ignore is their searing connection. An emotional journey, this book is about love, loss, and self-discovery, it will have you laughing, crying, and rooting for the characters to grab hold of their shot at happiness.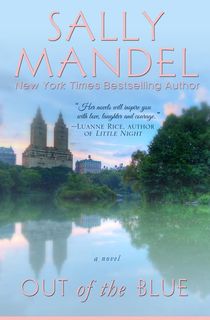 Out of the Blue
When Anna is diagnosed with Multiple Sclerosis (M.S.), she stops looking toward the future and focuses on the present. Five years later, things haven't changed. That is, until she meets Joe Malone.
Joe is a successful businessman, in addition to being a pilot and amateur photographer, but he's unhappy. When he sees Anna looking at his photograph in an exhibit, he's instantly drawn to her. He wants to be a part of Anna's life, despite all the challenges they'll face. Complete with overbearing mothers and plenty of tearjerking moments, this novel will pull at your heartstrings.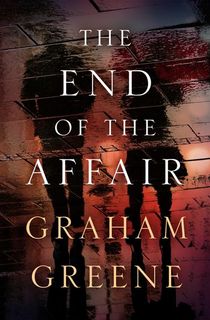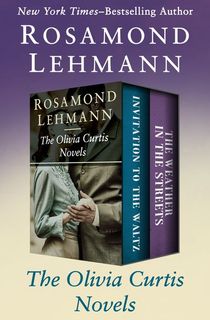 The Olivia Curtis Novels
The two books in the Olivia Curtis series are set ten years apart. In Invitation to the Waltz, we first meet 17-year-old Olivia as she's invited to her first dance. Both nervous and excited, she's accompanied by her older, beautiful sister Kate, and Reggie. There, she dances with many different characters, including Rollo Spencer—the son of a wealthy, aristocratic family.
The Weather in the Streets jumps ten years in the future where Olivia, separated from her husband, meets Rollo again on a train. Though he's married, the two strike up an affair that's both heart wrenching and eye opening. Emotional and exhilarating, these novels are best read with tissues nearby.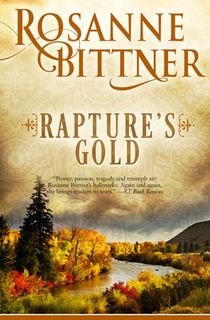 Rapture's Gold
Seventeen-year-old Harmony Jones is determined to reach her inherited claim, but she'll need the help of a guide. She finds one in Buck Hanner, whose devastating good looks should be criminal. While the pair search for gold in the Rocky Mountains, the heat between them becomes undeniable. But they both have demons from the past that they'll need to confront if there's any hope for a future. Their story will break your heart as readers are taken on an emotional rollercoaster.
Me Before You
When the dashingly handsome Will Traynor is paralyzed after being hit by a car, his distraught mother hires a young woman, Louisa, to care for him. Of course Louisa and Will fall for each other, but can she convince him that life is worth living, even in a wheelchair? This book will make you ask yourself why you like to suffer alongside your characters. (P.S. The movie is equally as heartbreaking!)
Related: 8 Modern Romance Novels to Cozy Up with This Winter
A Walk to Remember
When we read a synopsis that includes terminal illness, we should know by now to run as far, far away from the bookstore as possible. Jamie and Landon are very different, but that doesn't stop popular Landon from realizing that he loves Bible-carrying Jamie—even when it's revealed that she's suffering from leukemia. Let's just say that our hearts were bleeding by the end of the book.
Keep Reading: 13 YA Books for Fans of John Green
A Little Life
A finalist for the National Book Award for Fiction and the Man Booker Prize, the intense relationship between Jude and Willem has readers leaving the pages of this novel stained with tears. As the evil past that explains Jude's behavior is revealed, Yanagihara puts her readers through hell and back as they wait to see if Jude and Willem's relationship can survive. To be honest, we barely survived this book.
The Time Traveler's Wife
Clare is married to Henry, who suffers from a genetic disorder that causes him to travel through time uncontrollably. She spends most of her life waiting for Henry to return from his dangerous passages, which weaken his health. The two are desperate to have a child, but worry that he or she will share the same condition as his or her father. A compelling combination of romance and light sci-fi, The Time Traveler's Wife is a heartbreaking tale of navigating the emotional and physical distances of romantic relationships.
The Fault in Our Stars
It's bad enough that 16-year-old Hazel Grace is suffering from thyroid cancer. But then heart-crushing author John Green has to introduce Augustus, who lost a leg to bone cancer at 17 and convinces Hazel that life is precious. We don't want to give away the ending, but there must indeed be some kind of fault in our stars if we can get through this book without having a nervous breakdown.
Never Let Me Go
In this devastating Science Fiction saga from Kazuo Ishiguro, Kathy recounts her experiences growing up alongside her friends Ruth and Tommy at an unusual private school called Halisham. Kathy always played third wheel to Ruth and Tommy's relationship, but will she have the courage to tell Tommy her true feelings before the horrifying secret that connects the three of them is revealed? Will we ever recover from this book? Nope.
Related: Author Kazuo Ishiguro Wins the 2017 Nobel Prize in Literature
If I Stay
Mia is the only survivor of a horrific car accident that leaves the rest of her family dead. Through an out-of-body experience, she realizes she is in a coma and must decide whether to stay on Earth or to die and be with her family. The love of her life, her boyfriend Adam, comes to visit her nearly every day in the hospital, and through a series of flashbacks, Mia must make the ultimate decision. Talk about a tear-jerker.
Eleanor & Park
Eleanor and Park go together like peas and carrots, to quote Forrest Gump. As high school students in 1986, they bond over a shared love of comics and mix-tapes. But their relationship isn't welcomed by either of their families, and Eleanor's home life is anything but healthy. For anyone who's ever felt like they didn't fit in, this love story is a reminder of what it is like to first find a kindred spirit.
This post is sponsored by Open Road Media. Thank you for supporting our partners, who make it possible for Early Bird Books to continue publishing the book stories you love.
Featured still from "A Walk to Remember" (2002) via Warner Bros.