Whether it's through painting, photography, or dance, artists see the world in unique, eye-opening ways. If you want to shake up your own view of the universe, step into the inner lives of the biggest figures in the 20th-century art scene by reading the following biographies, memoirs, and essay collections.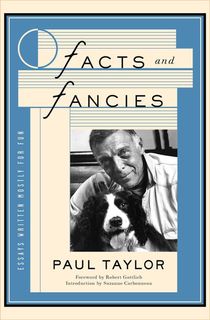 Facts and Fancies
Paul Taylor passed away in August of 2018, but he'll always remain a preeminent figure in the world of modern dance. After graduating from Juilliard in 1953, he went on to create and join various dance companies before transitioning to choreography—the beginning of a career that spanned over six decades. Known for his out-of-the-box musical choices and emotive (but often funny) pieces, he's the man behind 147 original works and the much-respected Paul Taylor Dance Company. The personal essays found in Facts and Fancies burst with his signature sense of humor and offer a peek inside his brilliant mind—from his thoughts on country living to his many years as a pioneer of American dance.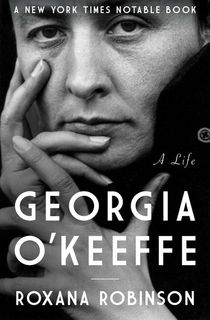 Georgia O'Keeffe
Before she became the most famous female painter of the 20th century, Georgia O'Keeffe was an outsider in a field largely dominated by men. The first biographer to be granted access from O'Keeffe's family, writer Roxana Robinson reveals new information about the icon's intense personal relationships (in particular, with her husband, photographer Alfred Stieglitz) and her struggle for independence as an underdog of artistic modernism.
Related: Art in Fiction: 10 Novels That Take You Beyond The Goldfinch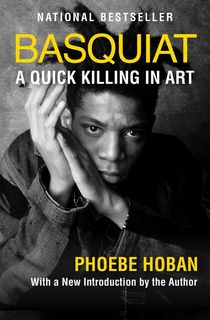 Basquiat
Jean-Michel Basquiat first created waves as a graffiti artist in the Lower East Side of 1970s Manhattan. Less than ten years later, he was an internationally admired and in-demand painter. But his trajectory was cut grievously short in 1988 when, at the young age of 27, he died from a heroin overdose. Hoban's biography chronicles Basquiat's humble beginnings and lightning-speed ascent while also painting a fascinating portrait of the New York art scene of the era.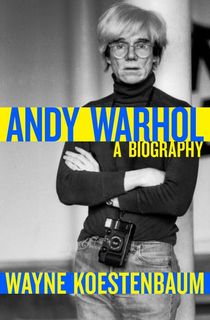 Andy Warhol
Critic Wayne Kostenbaum invites readers into the strange world of Andy Warhol. Despite being one of the most famous celebrities of the 1960s, Warhol was an enigma—even to those who thought they knew him best. Kostenbuam's book aims to shed new light on the American icon, arguing that he wasn't just a great "pop artist" but one of the most influential thinkers of our time.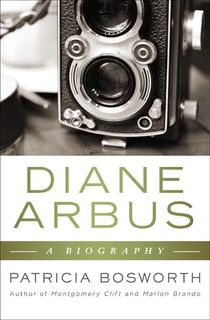 Diane Arbus
Diane Arbus is known for her disarming portraits of carnies, twins, transvestites, and marginalized people. But author Patricia Bosworth offers her a more well-rounded perspective of the photographer, taking readers deeper into her personal life and career. An early marriage to Allan Arbus led to years of unfulfilling collaborations and, ultimately, a divorce. But without Allan, Diane was free to pursue the kind of work she was really passionate about (see also: not fashion) and went on to produce some of the 20th century's most arresting images.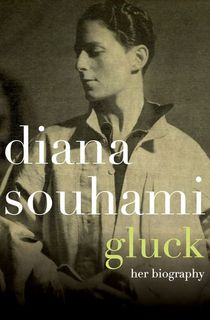 Gluck
Born into a life of privilege, Hannah Gluckstein (who would later be known as "Gluck") rebelled against her conservative upbringing by wearing pants, having affairs with well-known women, and becoming a successful painter during the 1920s and 30s. Diana Souhami's thoughtful biography celebrates the work of this fearless artist, whose lifestyle was just as unconventional as her paintings.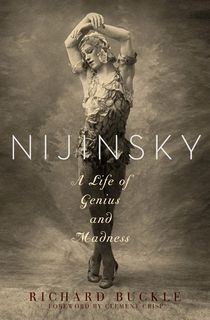 Nijinsky
Though he died over 50 years ago, Vaslav Nijinsky is still the most famous dancer in the world—a predecessor to aforementioned Paul Taylor. Here, readers get to know more about his tumultuous relationship with the great ballet impresario Diaghilev, his frenzied rise to superstardom, and his descent into madness (schizophrenia ultimately ended his career). Drawn from conversations with those who knew him personally, Buckle's biography is the definitive work on Nijinsky's life and influence.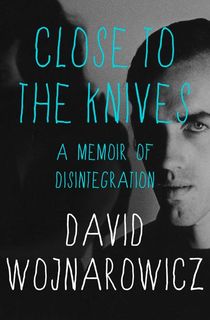 Close to the Knives
Performance artist, writer, filmmaker, and AIDS activist David Wojnarowicz began as a mixed media artist, and then became one of the most controversial artists in the 70s and 80s New York scene. When his partner died of AIDS in 1987, Wojanowicz transitioned to more radical, politically charged work, before dying of an AIDS-related illness himself in 1992. Read more about his life and lasting mark in this aptly titled memoir, Close to the Knives.
This post is sponsored by Open Road Media. Thank you for supporting our partners, who make it possible for Early Bird Books to continue publishing the book stories you love.
Featured photo of Georgia O'Keeffe courtesy of Alchetron