A perennial bestseller and now a major motion picture, Jeannette Walls' The Glass Castle is a moving portrait of her dysfunctional family. So much of the book's lasting power comes from its portrayal of the complex dynamics between parents and their children, as the Walls' family bonds are tested by addiction, mental illness, and opposing ideals. Despite these hardships, a fierce sense of loyalty persists—proving that joy and pain, selfishness and selflessness, can all coexist. Family is not any one thing, but so many things at once.
This is a theme also explored in the 10 memoirs below. From life lived on communes or in the wilderness to post-war childhoods and glamorously aloof parents, these memoirs show families in all their uniquely flawed and multi-layered glory.
Related: 10 Essential Essay-Length Memoirs You Can Read Online for Free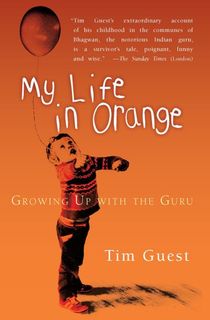 My Life in Orange
For Tim Guest, adopting a Sanskrit name, dressing in orange robes, and living among strangers was the norm. At six, he and his mother became members of a sannyasin commune—a group of Eastern mystics whose "vows of poverty" were matched by their sexual freedom and drug use. It was a conversion that would take Guest around the world until the movement came to a notorious end in 1985. Between his recollections of suspected mass murder and bizarre therapy practices, the unusual events and characters of Guest's childhood read like the most compelling fiction.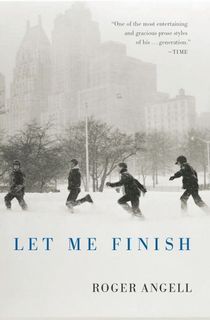 Let Me Finish
One of the most revered American essayists and a powerful voice in sports writing, Robert Angell has lived quite a life. He's the son of E.B and Katharine White—the author of Charlotte's Web and The New Yorker's founding editor, respectively.
As a Prohibition-era kid, he matriculated in the same circles as Babe Ruth and John Updike before serving in the Air Force during World War II. Ringing with bittersweet nostalgia, Let Me Finish is his collection of personal vignettes—reflecting on the experiences that have shaped the extraordinary life he's led.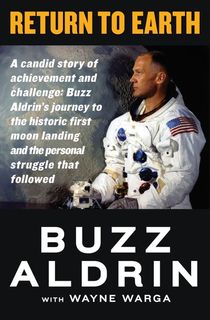 Return to Earth
On July 21, 1969 astronaut Buzz Aldrin became the second person to walk on the moon. While his legendary Apollo space mission made the history books, Aldrin's greatest challenge—a spiral into alcoholism and crippling depression—would be in the years thereafter. Aldrin's memoir speaks frankly of the consequences of his overnight fame on himself and his family, serving as a sobering reminder that even those who soar the highest can reach the lowest lows.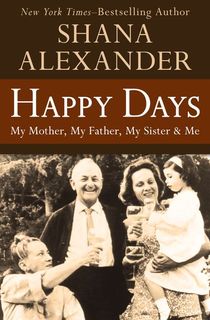 Happy Days
As a columnist for Life magazine and a 60 Minutes commentator, Shana Alexander has spent a lot of time telling other people's stories. In Happy Days, her experiences finally take center stage. At the forefront are her glamorous Jazz Age parents, whose coldness and unconventional marriage would later affect Shana's own love affairs. The result is a portrait of a grown daughter discovering the real people behind "Mom" and "Dad," and how the effects of parent-child relationships can reverberate throughout our lives.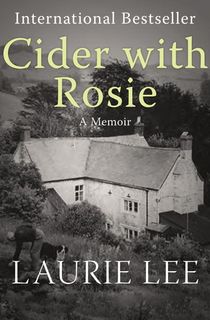 Cider with Rosie
Just as World War I was coming to an end, Laurie Lee's family moved to a cottage in the Cotswolds. With no running water or electricity, six other siblings, and an absent father (who would die in the war), Lee was mostly left to his own devices. So began a lifelong appreciation for nature and its simple pleasures that would become the hallmarks of Lee's writing. Filled with vivid descriptions of the landscape and charming anecdotes of his rural childhood, Lee captures a way of living lost to time in his international bestseller.
Hillbilly Elegy
Last year, this memoir of Appalachian life took the bestseller lists by a storm. J.D. Vance writes with searing honesty about the struggles of his working class relatives—drawing from his experiences as a poor child in the Rust Belt. Though his family had dreams of success, the restrictions imposed by their regional and social classes perpetuated a toxic cycle of abuse, alcoholism, and poverty. Even now—a Yale alumnus and former marine—Vance carries the scars of his earlier life, and they're on full, heartbreaking display in Hillbilly Elegy.
The Liars' Club
Back in 1995, The Liars' Club rejuvenated the fading memoir, and over 20 years later, it's still a landmark work of the genre. Karr introduces readers to her eccentric East Texas family, where secrets hide, alcoholism rages, and innocence is lost too soon. Despite the heaviness of the material—which includes sexual assault and gun violence—Karr approaches it all with a sense of humor, depicting a family plagued by vices but one in which love always reigns.
The Sound of Gravel
The Wariner brood gives new meaning to the term "big family." As the daughter of a polygamist father, author Ruth Wariner is his 39th child of 42 in total. Her childhood in a Mormon cult community was often an ugly one: her education was scorned for marriage and housekeeping, while men were rarely accountable for their actions. Yet, in spite of this, there was still great love amongst Ruth and her siblings. Wariner's instant New York Times bestseller sheds light on a lifestyle that exists on the edges of society and the sacrifices one must make for a better future.
An Abbreviated Life
Growing up, Ariel Leve was always on shaky ground with her neurotic mother. Periods of disinterest were followed by extravagant gestures of love, only to revert back again. When paired with her father's absence, such instability cast a long shadow, affecting Ariel's later perception love and healthy relationships. An Abbreviated Life is like the final step in Leve's emancipation, as she chronicles her journey from an unstable childhood to an adult life defined by her own terms.
North of Normal
As a way to shun civilized society, Cea's family escaped to the wilderness in the late 1960s to live according to their own rules. Sex, drugs, and nudity were simply a part of their daily routine, but even this free-spiritedness couldn't hide the cracks in their dream. As hilarious as it is gut-wrenching, North of Normal recounts Cea's gradual awakening to the faults of their way of living, her entrance to the outside world, and what she had to leave behind to move forward.