This fall will see the release of Killers of the Flower Moon, Martin Scorsese's lavishly detailed historical drama that takes its inspiration from the nonfiction book by David Grann.
The bestselling true crime history piece tells the story of a series of murders on Osage land in 1920s Oklahoma. The American Indian population saw a time of financial growth after oil was discovered on their land, but with it came immense corruption, racist attacks, and a conspiracy that would leave its mark on Osage County to this day. The newly formed FBI were brought in to investigate the murders of more than 24 Osage people, and with them came change that would rewrite America for the next century.
It's a stunning book and we hope Scorsese and company (with a cast that includes Leonardo DiCaprio, Lily Gladstone, and Robert De Niro) can live up to its potential. If you loved the book Killers of the Flower Moon, here are ten non-fiction works of similar focus and style.
The Devil in the White City
The 1893 Chicago World's Fair was designed to celebrate the 400th anniversary of Christopher Columbus's arrival in the New World in 1492. It was an opportunity for the Windy City to make its stamp on the world, and the World's Columbian Exposition would later become iconic for its impact on American architecture, the arts, and Chicago's own reputation.
Yet, while architect Daniel H. Burnham was building the fair, another man in the city was creating his own vision of America. H.H. Holmes is often seen as America's first serial killer, a sociopath who turned his own home into a canvas for murder, complete with crematorium and gas chamber. Erik Larson uses the style of narrative nonfiction to contrast these two men's lives and work in The Devil in the White City, revealing the light and dark that defined a moment of flux in American history.
Yellow Bird
When Lissa Yellow Bird was released from prison in 2009, she found her home, the Fort Berthold Indian Reservation in North Dakota, had been transformed by the Bakken oil boom. The formerly beautiful landscape was now engulfed in machinery, and her beloved community had suffered as a result.
Three years later, when Lissa learned that a young white oil worker, Kristopher "KC" Clarke, had disappeared from his reservation worksite, she became particularly concerned. No one knew where Clarke had gone, and few people were actively looking for him. She founded the Sahnish Scouts, a group dedicated to locating missing Indigenous people in North Dakota, and her work revealed how her own tribe, changed by its newfound wealth, converged with the white powers that took over their land for profit during an economic recession.
The Wager
David Grann's latest nonfiction tome immediately became a New York Times Bestseller upon release earlier this year. On January 28, 1742, a ramshackle vessel washed up on the coast of Brazil. Inside were 30 emaciated men who had survived an extraordinary journey.
They were survivors of His Majesty's Ship the Wager, a British vessel that had left England in 1740 on a secret mission during an imperial war with Spain. They had hoped to capture a Spanish ship filled with gold. Having returned home as heroes, the truth of their adventure was soon revealed when, six months later, another craft landed off the coast of Chile with three castaways who told a very different story of treason and murder.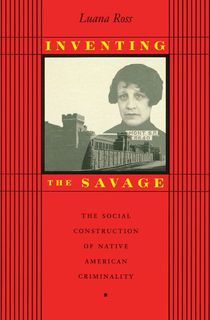 Inventing the Savage
Luana K. Ross is a Native American sociologist of the Confederated Salish and Kootenai Tribes. Her work frequently deals with the intersections of race, ethnicity, and politics, particularly as they pertain to the Native American population. In Inventing the Savage, she draws upon the life histories of imprisoned Native American women to demonstrate how race/ethnicity, gender, and class contribute to the criminalizing of various behaviors and marginalized people at alarming rates across the USA.
The lack of restorative justice and the consistent targeting of people based on race has led to a crisis in America that Ross tackles head-on, hoping to reveal the ways that Native women's experiences behind bars differ from that of white women in the same situation.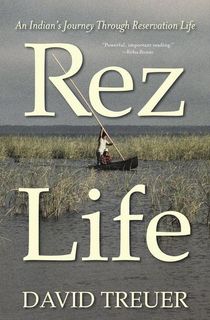 Rez Life
David Treuer is an Ojibwe Indian from Leech Lake Reservation in northern Minnesota. An award-winning writer whose novels have documented modern Native American life, his swerve into nonfiction focused on similar territory.
In Rez Life, Treuer examines issues of sovereignty, treaty rights, and natural-resource conservation. As America's Native population remains exploited and oft-ignored by the U.S. government, responsibility has fallen onto the shoulders of tribal elders, local courts, and teachers to lead the way.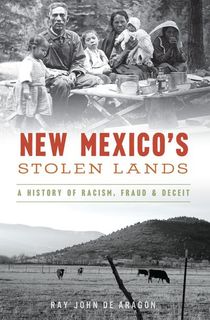 New Mexico's Stolen Lands
At the end of the Mexican-American War, the Treaty of Guadalupe Hidalgo guaranteed previous Spanish and Mexican land grants, as well as rights for Native Americans to their ancestral homelands. However, it didn't take long for the political establishment to renege on their promise and steal their property.
After decades of this theft, in 1967, the Tierra Amarilla Courthouse Raid, led by charismatic civil rights leader Reies López Tijerina, brought the age-old struggle over these stolen lands to the national stage. Author Ray John de Aragón brings to light the suffering brought to New Mexico by land barons, politicians, and systemic racism, all of which haunts the state to this day.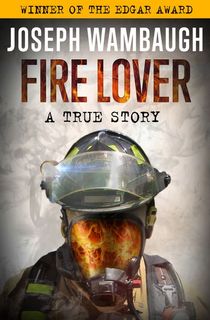 Fire Lover
Growing up in Los Angeles, John Orr idolized law enforcement. However, after being rejected by both the LAPD and LAFD, he settled for a position with the Glendale Fire Department. There, he rose through the ranks, eventually becoming one of Southern California's most respected arson investigators.
But behind the law-abiding facade was a serial criminal who targeted homes, stores, and other people's property, setting fires that caused millions of dollars' worth of damage and killed four innocent bystanders. Why did it take so long for the authorities to catch him, and what made him slip up and kickstart his downfall?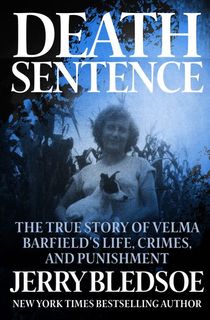 Death Sentence
When North Carolina farmer Stuart Taylor died after a sudden illness, everyone assumed it was just a case of bad luck. Nobody could have suspected that his fiancée, Velma Barfield, was a murderer with a dark past that would end with her death by execution.
This wasn't the first time that Barfield had committed cold-blooded murder, and she would eventually be tried by the "world's deadliest prosecutor." Death Sentence explores Barfield's life, her harrowing childhood and addiction to prescription drugs, all leading up to her decision to murder the man she supposedly loved in cold blood.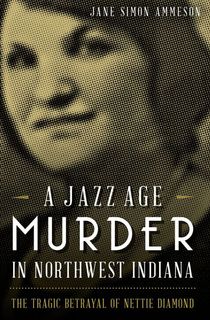 A Jazz Age Murder in Northwest Indiana
Nettie Herskovitz was a wealthy widow who had a passionate fling with a young bootlegger named Harry Diamond. After marrying and having a daughter, Harry shot Nettie on Valentine's Day 1923 while riding in their Hudson sedan.
He tried to pin the crime on the fleeing chauffer, but the wounded Nettie lived long enough to identify her husband as her murderer. The case was one of the most scandalous crimes of the Jazz Age, and Jane Simon Ammeson's historical true crime book offers an examination of a tabloid magnet that embodied the most deviant excesses of the era.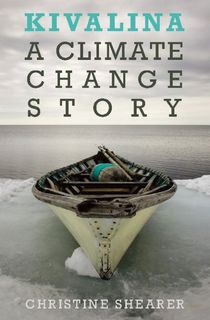 Kivalina
Kivalina is a small village in Alaska that found itself in the midst of a major legal battle. The indigenous Alaskans filed a legal claim against some of the world's largest fossil fuel companies for damaging their homeland. It is predicted that the island will be engulfed by rising sea levels in only two more years, and Kivalina decided to fight back by taking ExxonMobil and others to court.
Christine Shearer's book dives into the history leading up to the lawsuit, and its relationship to past misinformation campaigns involving lead, asbestos, and tobacco, as well as the Kivalinan population's struggle for a safe relocation.