When it comes to reading, we all have our favorite genres. But if you're only reading fiction, you're missing out on some fantastic books that are not only wildly entertaining, but just might make you see the world in a different way.
We've rounded up what we think are some of the best nonfiction books whose pacing, subject matter and fascinating stories make them ideal for everyone, but especially fiction lovers.
Related: Summer School: 11 Fascinating Nonfiction Books for Teens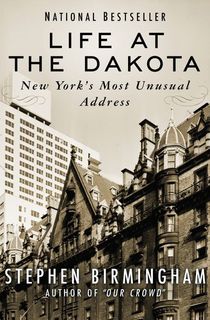 Life at the Dakota
What was it like to be John Lennon's neighbor? In this delicious history of New York City's famous Dakota building, Birmingham chronicles the building's gilded history and dishes on the celebrities who lived there, such as John Lennon, Lauren Bacall and Roberta Flack. Written a year before Lennon was murdered outside the building's entrance, Life at the Dakota provides almost eerily contemporary insight into what it might have been like to live among legends.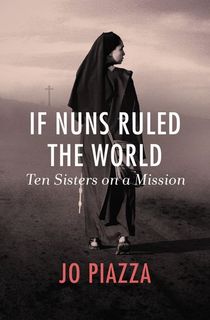 If Nuns Ruled the World
Betcha didn't think a book about nuns would make the list! But the 10 extraordinary women profiled by journalist Jo Piazza will crush your stereotypes and inspire you with their ability to inspire change. From an elderly nun imprisoned for breaking into a nuclear arms facility to a New York-based sister who provides housing for survivors of human trafficking, you will finish this book utterly awed by the ways these sisters have made a difference in the world.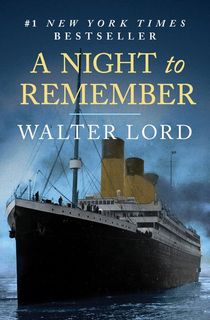 A Night to Remember
Whether or not you're a fan of the blockbuster James Cameron movie, Walter Lord's minute-by-minute account of the sinking of the Titanic will leave you gasping for air. Considered the definitive account of the tragedy, Lord interviewed hundreds of survivors who shared their amazing personal stories, many of which didn't make it into Cameron's film. The New York Times has called it "one of the most exciting books of this or any year."
Related: 15 Essential Titanic Books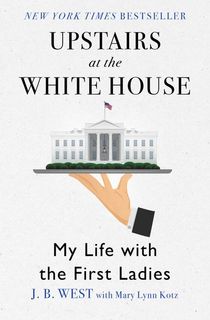 Upstairs at the White House
Fans of Lee Daniel's film The Butler and Kate Andersen Brower's bestseller, The Residence, will devour this intimate look at life inside the White House with America's first families, from the Roosevelts through the Nixons. Former White House Chief Usher J.B. West shares charming details about the first ladies, from Jackie Kennedy's decorating preferences to Mamie Eisenhower's robust wardrobe to Pat Nixon's obsession with cottage cheese.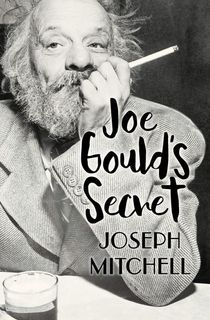 Joe Gould's Secret
Originally written as two separate pieces for The New Yorker (published in 1942 and 1966, respectively,) Joe Gould's Secret profiles an East Village oddball, a homeless, eccentric bohemian man who claimed to be writing the world's longest novel. In the second essay Mitchell has essentially become a part of Gould's story, his original profile having changed both their lives forever. Joe Gould's Secret is more than a riveting profile, it's a look at how a writer can become so entwined with his subject that the two become part of the same story.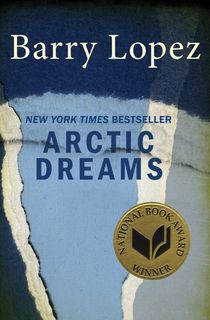 Arctic Dreams
Poetry and adventure lovers alike will adore this National Book Award winner from iconic nature writer Barry Lopez. With simple but elegant language, Lopez explores the heart of the Arctic frontier and the bounds of human imagination. Based on the author's years of scientific expeditions and hunting parties, Arctic Dreams investigates the unique terrain of the human mind. Eye-opening and profoundly moving, it is a magnificent appreciation of how wilderness challenges and inspires us.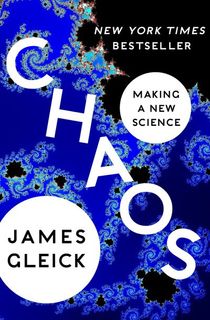 Chaos
This blockbuster science classic introduced the butterfly effect to the world—and today, it's more relevant than ever. For years, science was a field dedicated to order and predictability. But a small group of radical thinkers upended those expectations. Minuscule differences in data, they said, would eventually produce massive ones—and complex systems like the weather, economics, and human behavior suddenly became clearer and more beautiful than they had ever been before. In this seminal work of scientific writing, James Gleick writes with a grace and precision that captures the beautiful complexity of the world around us.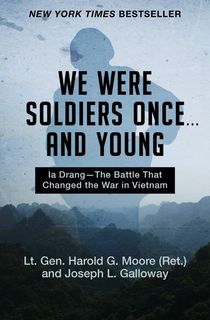 We Were Soldiers Once . . . and Young
Considered by many to be the most important book to come out of the Vietnam War, We Were Soldiers tells the story of one of the most horrendous battles of the war, chronicled by the only reporter on the ground throughout the fighting. Joseph Galloway interviewed hundreds of soldiers who fought during the two-day battle, revealing a significant portrait of human courage in the most dire of circumstances.
The Confidence Game
When something seems too good to be true, it probably is, right? So why do people continue to fall victim to con artist's schemes, again and again? In Konnikova's riveting investigation of the minds, motivations, and tricks of con artists, she makes the argument we get conned because we want to believe. A mesmerizing look at con artists and their victims throughout history and what their stories can tell us about human nature.
Bonk
Mary Roach is one of the masters of entertaining nonfiction, and Bonk may be her most stimulating book yet. Fans of Showtime's Masters of Sex will enjoy Roach's investigation into the nitty gritty of sexual research, from the questions you never thought to ask about sex to the straight up TMI. In classic Roach style, you'll laugh and cringe as much as you'll learn.
In Our Hearts We Were Giants
In 1944, the Ovitz family were deported from their home in Hungary to the Auschwitz concentration camp. But what set them apart from other Jewish prisoners was that seven of the ten family members were dwarves and had been successful performers in Europe known as the Lilliput Troupe. Dr. Josef Mengele became fascinated by this unusual family, and treated them almost like pets, providing them with better living quarters and more nutritious food than other inmates. This remarkable story shows how Mengele's creepy obsession helped the Ovitz family survive the Holocaust, when so many others did not.
Anatomy of Injustice
As gripping as a John Grisham novel, this account of a mentally disabled African American man wrongfully accused of murder is a vital contribution to our nation's ongoing debate about the death penalty. It's also a testament to the power of journalism. Shortly after the book was published, Edward Lee Elmore was freed from prison after spending 23 years on death row. A must-read if you binged Netflix's Making a Murderer, and for anyone passionate about social justice.
The Man Who Mistook His Wife for a Hat
This collection of essays from beloved neurologist and author Oliver Sacks is an incredible look inside the human brain. Sacks explores neurological disorders through the stories of his patients, from a man who cannot form long term memories to, yes, a man who actually mistook his wife for a hat. These stories both fascinate and inspire empathy.
The Ghost Map
Often compared to Malcolm Gladwell, bestselling author Steven Johnson brings his eye for detail to the terrifying true story of a newly modern London struck down by disease.
Lacking the clean water, trash disposal, and sewers to support population growth, London is a breeding ground for cholera. It's up to an unlikely hero, Dr. John Snow, to save lives before it's too late. With this nail-biting tale, Johnson captures the fear that nearly gripped a city forever.
Related: 8 Books About Disease to Get You Through the Coronavirus Outbreak
The Red Parts
Perfect for thriller fans, The Red Parts is the true story of an unsolved murder mystery. When the author's aunt was murdered, everyone assumed it was at the hands of a well-known serial killer. But one day, Nelson learned that a new suspect had been found based on DNA findings.
Dragged through trials and brought back to the emotional trauma of the murder, she and her family are forced to wrestle with grief and media scrutiny in the fight for justice.