Before Larry Kramer became famous as an AIDS activist, he was an author and a screenwriter. He first found recognition in 1971, when he received an Oscar nomination for his adaptation of D.H. Lawrence's Women In Love.
Six years later, in 1977, Kramer shocked the world with his novel Faggots, one of the most controversial books of the decade. Despite (or perhaps because of ) the arresting title, the honest and wildly humorous book about modern gay life became a best-seller.
Kramer was also a successful playwright: He shook up the world once again in 1985 with his landmark play The Normal Heart, which focused on the early years of AIDS, and was followed by the spin-off play The Destiny of Me in 1992.
Upon hearing news of his passing, multiple celebrities and activists took to social media to express their sorrow.
Don't know a soul who saw or read The Normal Heart and came away unmoved, unchanged. What an extraordinary writer, what a life.
Thank you, Larry Kramer. pic.twitter.com/M3hA0cNrCU

— Lin-Manuel Miranda (@Lin_Manuel) May 27, 2020
We mourn the loss of our co-founder & hero Larry Kramer. He was an extraordinary activist & inspiration to us all. He saved the lives of thousands of ppl affected by HIV/AIDS. He was a revolutionary who challenged the status quo. His legacy will live on.
https://t.co/Rm15HFxP5I pic.twitter.com/URbOrmv7hx

— GMHC (@GMHC) May 27, 2020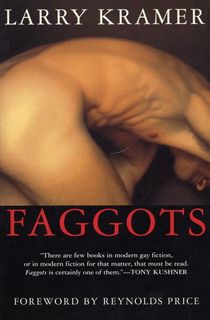 Faggots
In print since its original publication in 1978, Larry Kramer's Faggots has become one of the bestselling novels about gay life ever written. The book is a fierce satire of the gay ghetto and a touching story of one man's desperate search for love there, and reading it today is a fascinating look at how much, and how little, has changed.
"Larry Kramer is one of America's most valuable troublemakers. I hope he never lowers his voice."—Susan Sontag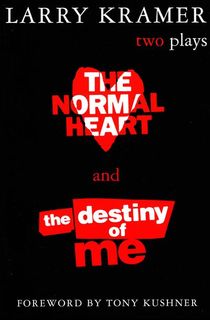 The Normal Heart and the Destiny of Me
Two award-winning plays from the legendary activist and dramatist who has been called "one of the best writers of our times." (Lambda Book Report)
The Normal Heart, set during the early years of the AIDS epidemic, is the impassioned indictment of a society that allowed the plague to happen, a moving denunciation of the ignorance and fear that helped kill an entire generation. It has been produced and taught all over the world. Its companion play, The Destiny of Me is the stirring story of an AIDS activist forced to put his life in the hands of the very doctor he has been denouncing.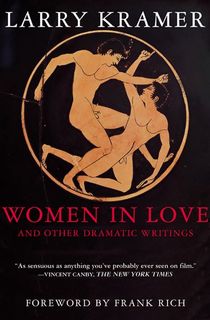 Women in Love
Screenplays and scripts from the playwright of The Normal Heart. "A valuable showcase of an important writer's early career."—The Bay Area Reporter
"Throughout Larry Kramer's literate scenario, the Lawrentian themes blaze and gutter. The sooty mind-crushing coal mines that Lawrence knew like the back of his hand are re-created in all their malignance. The annealing quality of sex is exhibited in the most erotic—and tasteful—lust scenes anywhere in contemporary film."—Time
Featured photo: David Shankbone / Flickr (CC BY-SA)