For over a century, the Harlem Renaissance (spanning from the dawn of the 1920s through the end of the '30s) has been synonymous with prosperity, expression, and liberation. In an astonishingly short amount of time, the neighborhood of Harlem in Upper Manhattan became the nerve center of Black culture in the early 20th century, and the messages imparted by its greatest champions still resonate with us today.
Although there were dozens of writers and artists and musicians who contributed to the Harlem Renaissance, each in their own unique way, the authors listed here (along with one of their most highly regarded works) exemplified the celebratory and—more importantly—reclamatory nature of the Harlem Renaissance.
This period was highlighted by Black writers telling uncompromisingly Black stories, refusing to cater to outmoded expectations and embracing the complexity of the social landscape at the dawn of the 20th century.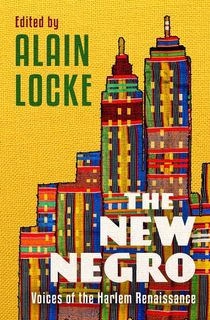 The New Negro
Published in 1925 and edited by Alain Locke, The New Negro is an anthology of literature which includes fiction, nonfiction, and poetry from now-legendary writers like W.E.B. DuBois, Langston Hughes, and Zora Neale Hurston. However, Alain Locke himself, a distinguished professor at Howard University, was extremely influential philosophically on the Harlem Renaissance.
Locke's own contribution in the form of the collection's eponymous essay draws attention to the fact that, in the past, African-Americans were defined by their suffering, socially and institutionally suffocated by the legacy of chattel slavery. However, in the modern world, they are emboldened and liberated by self-expression and new economic opportunities afforded to them by migration from the South to the North and West.
Passing
Now a motion picture starring Ruth Negga and Tessa Thompson, Passing is a semi-autobiographical novel by Nella Larsen published in 1929. Set in 1920s Harlem, the story centers on two women of mixed racial heritage, one of whom takes advantage of her complexion to "pass" for white and ingratiate herself into upper-class white society.
This novel is under 200 pages, but it packs no less of a punch for its length. Larsen draws from her own experiences struggling with racial identity and "passing" to craft the complex relationship her protagonists have with one another and their differing lifestyles.
While the "tragic mulatto" is a harmful trope in American literature, often iterating those with both African and European ancestry are unable to find acceptance in either community, Larsen sidesteps this in her novel by confronting the implicitly colorist hierarchy while simultaneously celebrating African-American culture within the work itself.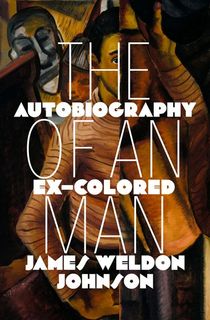 The Autobiography of an Ex–Colored Man
Not unlike Nella Larsen's seminal novel, Autobiography of an Ex-Colored Man by James Weldon Johnson is also a semi-autobiographical work (in fact, the first fictional memoir written by a Black author) which explores how people with more than one racial identity may navigate different social circles.
Autobiography was initially published anonymously in 1912, then again in 1927 with the author's name attached. It is often regarded as a precursor to Ralph Ellison's Invisible Man, and it's easy to see why; both novels feature unnamed narrators who find themselves in a series of increasingly threatening locales which inform his perception of race relations in America.
It's little surprise that, after witnessing a brutal lynching, the narrator decides to live out the rest of his life passing for white (although he regrets this immensely). Through earnest self-expression, Johnson used this work and the cultural moment at large as an opportunity to provide hard-won social insight for his audience.
Plumes
Known for both poetry and playwriting, Georgia Douglas Johnson wrote Plumes in 1927, and it is one of her most famous works. Only one act in length, Plumes is one of many "lynching plays" written during the Harlem Renaissance meant to draw attention to lynching, which was worryingly common in the South at the time.
Along with contemporaries such as Alain Locke, Jessie Redmon Fauset, and James Weldon Johnson, she was a prominent member of the Writers League Against Lynching. She began writing lynching plays as early as 1925, but they were rarely produced, not only because of pervading sexism, but because their dark realism and lack of happy endings left audiences feeling morose. Today, we remember Georgia Douglas Johnson as one of the foremost voices of the Harlem Renaissance, and cherish her works as uncompromising examinations of racial violence.
While Johnson's full book of plays is certainly worth owning, Plumes can also be read as a PDF.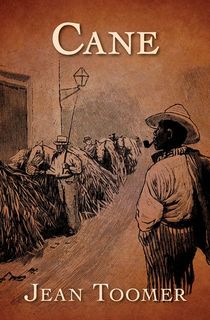 Cane
Born Nathan Pinchback Toomer, novelist and poet Jean Toomer often resisted being classified as African-American in both professional and private life, preferring to be acknowledged as simply American. Like contemporaries Nella Larsen and James Weldon Johnson, it's believed he chose to pass as white some of the time, as his physical appearance was racially ambiguous.
However, despite his reluctance to be labeled as a "Black writer," his most famous work, Cane (published in 19–), is an appraisal of Black rural life, inspired by his time as principal of an all-Black school in Georgia. Keeping with the bold artistic sentiment of the time, the novel is non-traditionally structured, composed mainly of vignettes that fluctuate between prose, poetry, and drama.
In spite of its author's complex relationship with race, Cane is the work which defined his career, one which stretches the boundaries of literary expression to ensure an indelible degree of fidelity in capturing the Black experience for the benefit of his audience.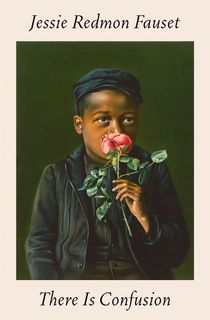 There Is Confusion
As editor of The Crisis, the NAACP magazine established in 1910 by W.E.B. DuBois, Jessie Redmon Fauset was one of the architects of the Harlem Renaissance, having discovered or nurtured artists like Langston Hughes, Countee Cullen, Nella Larsen, Claude McKay, and Georgia Douglas Johnson.
Both a writer and editor, she insisted on presenting African-American as accurately and positively as possible, and her debut novel There is Confusion is a shining example of what Alain Locke called in his February 1924 Crisis review, "a novel of the educated and aspiring classes."
The novel focuses on three young ambitious people of color who face a number of social and institutional obstacles in each of their professional pursuits, including sexism, racism, and colorism (that is, the idea that lighter-skinned Black people wield more privilege than darker-skinned folk). In spite of her contributions being forgotten by the world at large for decades, today we rightfully recognize her as an essential voice in that transcendent chorus which erupted so long ago but still rings in our ears evermore.