Published in 1967, One Hundred Years of Solitude is one of the most popular novels of all time. Colombian author Gabriel García Márquez tells the story of the Buendia family over the course of multiple generations in the fictional town of Macondo. The novel is still held up today as one of the most significant works in literature, and especially as a representation of both Latin American writing and the style of magical realism.
As the decades pass, the popularity of the novel only seems to grow—it's on endless bucket lists of books everyone should read; books you can't put down; books on Oprah's book club list. And naturally, after reading such a momentous book, many are left wondering what they should read next.
Below are 10 suggestions of books like One Hundred Years of Solitude. Some capture the same wonder of magical realism; some delve into similar themes of family and life; some were mentioned by Márquez himself as inspirations in his fascinating 1981 interview with The Paris Review. And all of them belong on your TBR list.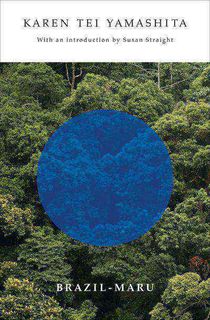 Brazil-Maru
If you loved the fantastical world of Macondo, then this tale about a group of Japanese immigrants who make a home in the Brazilian rainforest should be on your TBR list. Described as a "splendid multi-generational novel . . . rich in history and character," (San Francisco Chronicle), it's the perfect follow-up to One Hundred Years of Solitude.
Related: 6 Captivating Books Like Pachinko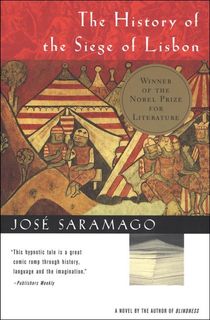 The History of the Siege of Lisbon
Another master of magical realism, José Saramago crafts a winding, incredible tale about a proofreader who discovers he has the power to edit history. At first he changes just one word—and then he creates an entire new history.
"This hypnotic tale is a great comic romp through history, language and the imagination." —Publishers Weekly
Related: 10 José Saramago Books to Help You See the World From New Perspectives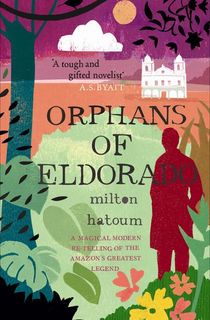 Orphans of Eldorado
The fable of Eldorado is retold in this novel from Milton Hatoum. Arminto Cordovil lives in the Enchanted city with his father, Armando, in a white mansion, where they are surrounded by a remarkable cast of characters.
"Somewhere in the vivid descriptions of the rich Amazonian landscape, and amongst the complex life story of the protagonist, the reader becomes enchanted by the mysteries of the text" (The Skinny, UK).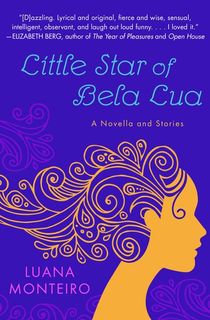 Little Star of Bela Lua
This collection of short stories set in Brazil explores the magic in the everyday, and then some. From a luminous fish that appears in an impoverished desert village and proceeds to perform questionable miracles on its desperate citizens to a handsome, sexually conflicted priest who hears voices after drinking the water in a mining town, these stories feel firmly grounded in their setting and timeless all at the same time.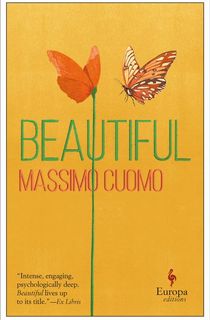 Beautiful
An "intense, engaging, psychologically deep [novel that] lives up to its title" (Ex Libris), Beautiful is the story of love and rivalry between two brothers in Mexico. Miguel is beautiful, and the people of the city are oddly enamored with him. While Miguel shines in the spotlight, his brother Santiago is left to darker places—but it's there that he learns life spares no one its difficulties, even if they look like Miguel.
The House of the Spirits
The debut novel of Isabel Allende, another icon of magical realism, should be read by anyone who enjoyed One Hundred Years of Solitude. The plot follows three generations of the Trueba family: Esteban, whose political aspirations are only tempered by his love for his wife, Clara; their daughter Blanca, who defies her father to be with the man she loves; and the result of that union, Alba, who will lead their family and country into the future.
Related: The 19 Best Magical Realism Books You Haven't Read Yet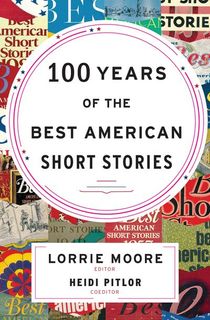 100 Years of the Best American Short Stories
In his interview with Paris Review, Márquez credited the writers of the American Lost Generation for helping him "get rid of [his] intellectual attitude towards the short story." He was especially influenced by William Faulkner and Ernest Hemingway, both of whom are writers featured in this collection.
The Sound and the Fury
Speaking of William Faulkner, The Sound and the Fury is one of his most famous novels, and for good reason. The story focuses on the Compson family, who are former Southern aristocrats struggling to deal with their fall from grace. The 1929 novel is particularly known for its use of stream of consciousness (though Márquez did say he preferred the way Virginia Woolf employed that narration style).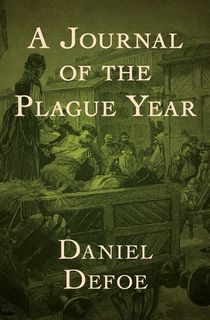 A Journal of the Plague Year
If you're looking to read a favorite novel of Márquez's, you should pick this one up, especially since we're currently living in a pandemic ourselves. As Márquez said in his Paris Review interview, "Beginning with Oedipus, I've always been interested in plagues. [Editor's note: Four years after this interview, Márquez would publish Love in the Time of Cholera). I have studied a lot about medieval plagues. One of my favorite books is A Journal of the Plague Year by Daniel Defoe, among other reasons because Defoe is a journalist who sounds like what he is saying is pure fantasy."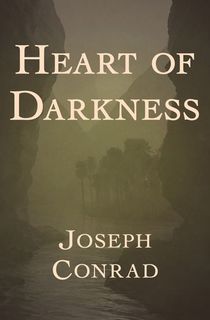 Heart of Darkness
Another author mentioned by Márquez was Joseph Conrad—he said he would have liked to translate one of his works, if the job wouldn't have required as much effort as writing an entire new book from scratch. That's as good a reason as any to finally read Heart of Darkness if you haven't already. The novella, which served as the inspiration for Apocalypse Now, is a timeless examination of imperialism and racism.