With so many books to read out there in the world, it can be easy to get stuck on classics from 50 or 100 years ago and forget how many incredible new books are being published every day. Fortunately for you, we've tracked down a few must-read contemporary fiction novels that have been published in the 21st century.
What are contemporary fiction books?
Contemporary fiction books are novels that take place in the modern day. The term usually refers to realistic fiction, featuring plots that deal with current societal issues and characters who must overcome personal problems. Some popular contemporary fiction novels from the past few years include Little Fires Everywhere by Celeste Ng, Elanor Oliphant Is Completely Fine by Gail Honeyman, and A Man Called Ove by Fredrik Backman.
Below are ten more contemporary fiction novels that will be remembered for years to come. Grab one and start reading today!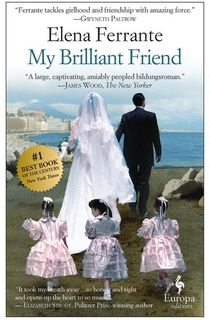 My Brilliant Friend
Though the first book was only published in 2011, Elena Ferrante's saga about the lifelong friendship between two women from Naples has already been called an "enduring masterpiece" by The Atlantic. In this first volume in the four-book series, readers are introduced to Lila and Elena even as they meet each other for the first time as ten-year-olds in the 1950s.
Throughout this volume and the three that follow, Ferrante paints a fascinating portrait of female friendship, while also telling the story of a changing neighborhood, city, and country across half-a-century.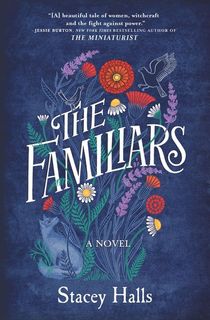 The Familiars
"Was witch hunting really just women hunting?" That's the question posed by this "rich and atmospheric reimagining of a historical period rife with religious tensions, superstitions, misogyny and fear" (New York Times Book Review) set against the history of the real Pendle witch trials in the England of the 17th century.
Fleetwood Shuttleworth is anxious to produce an heir, but shocked to discover that her husband has been hiding from her the very real dangers that her pregnancy might invite. She seeks help from a local midwife, even as rumors of witchcraft begin to fly, placing both their lives in jeopardy.
Euphoria
Winner of the Kirkus Prize. Finalist for the National Book Critics Circle Award. A New York Times bestseller that was named one of the Best Books of the Year by Time, NPR, Washington Post, Entertainment Weekly, Salon, Newsday, Publishers Weekly, and many more, Lily King's "enthralling" (Vogue) novel about a love triangle between three anthropologists was inspired by true events in the life of the legendary Margaret Mead.
The result? "A taut, witty, fiercely intelligent tale of competing egos and desires in a landscape of exotic menace" (New York Times Book Review).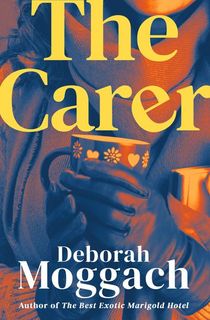 The Carer
The author of The Best Exotic Marigold Hotel "addresses an all too common nightmare with ruthless honesty and sublime wit" (The Times of London) in this "sustained satire on smug middle-class mores" (Daily Mail).
When their octogenarian father needs round-the-clock care, Phoebe and Robert turn to a seemingly perfect caregiver, the working-class Mandy. However, as she and their father bond, the siblings become suspicious of Mandy's motivations in this twisty, "unputdownable" (Marian Keyes, author of Again, Rachel) novel.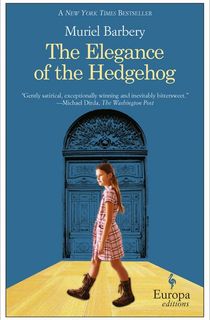 The Elegance of the Hedgehog
In a posh Parisian apartment building on one of the dazzling city's most elegant streets, two kindred spirits live in seeming isolation, hiding their true selves from the rest of the building's bourgeois inhabitants.
One is the building's concierge, the other a canny 12-year-old who intends to commit suicide on her 13th birthday. In this New York Times-bestselling book from celebrated French author Muriel Barbary, the two cross paths in a story that "teaches philosophical lessons by shrewdly exposing rich secret lives hidden beneath conventional exteriors" (Kirkus Reviews).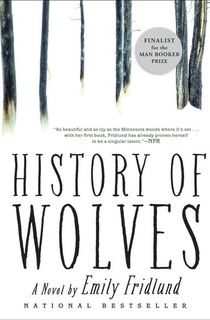 History of Wolves
A finalist for the Man Booker Award, NPR described History of Wolves as an "electrifying debut." Expanded from an acclaimed short story, History of Wolves is a coming-of-age tale about Linda, a young woman growing up in northern Minnesota who faces isolation and alienation from her parents, her classmates, and her community.
Even as she struggles to make intimate connections with the people around her, their own secrets and beliefs often get in the way in this "starkly affecting" debut (Entertainment Weekly) that raises questions about belonging, belief, and much more.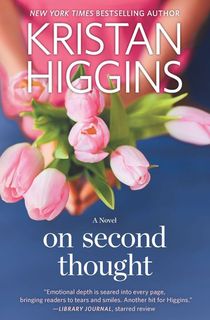 On Second Thought
See why Booklist calls New York Times bestselling author Kristan Higgins "a women's-fiction star" in this page-turning book where "emotional depth is seared into every page along with wry banter, bringing readers to tears and smiles" (Library Journal).
When Ainsley O'Leary finds herself dumped rather than proposed to, she ends up moving in with her older half-sister, who is coming to terms with a loss of her own. As the two grow closer together, On Second Thought "highlights both the complexity of family relationships and the intense power of love" (Publishers Weekly).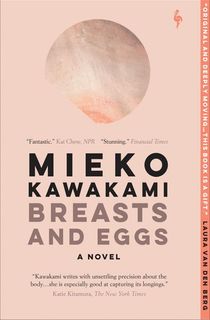 Breasts and Eggs
Haruki Murakami called Mieko Kawakami Japan's most important contemporary novelist and said that this book "took my breath away."
In a story spanning years, Kawakami's "sharply observed and heartbreaking portrait of what it means to be a woman" (Time) follows three women: Natsu, her sister Makiko, and her daughter Midoriko. Each at a different age, they all grapple with their place in the world and their changing bodies in this "bracing and evocative, tender yet unflinching" book (Publishers Weekly).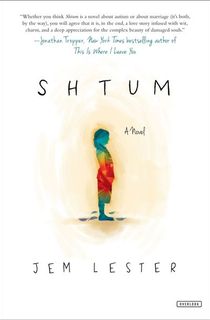 Shtum
"A remarkable book, at once hilarious, horrifying, and heartbreaking, written with the glum humor only Brits can carry off."
That's how the Toronto Star describes this acclaimed novel about a father, his ten-year-old, nonverbal, autistic son, and the cantankerous grandfather with whom they share a small house in north London as they try to navigate their own relationships and advocate for the young boy in an upcoming tribunal that will determine his future.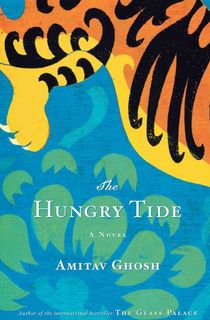 The Hungry Tide
From the internationally bestselling author of The Glass Palace comes this "masterful" (Publishers Weekly) story that "introduces readers to a little-known world" (Entertainment Weekly), a collection of beautiful but perilous islands off the coast of India known as the Sundarbans.
Into this realm travel three very different individuals, bound together by fate and circumstance. Here, they will find "a great swirl of political, social, and environmental issues, presented through a story that's full of romance, suspense, and poetry" (Washington Post).