What is an epistolary novel? According to the Oregon State University Guide to Literary Terms, the phrase "refers to the works of fiction that are written in the form of letters or other documents. 'Epistolary' is simply the adjectival form of the noun epistle, from the Latinized Greek for letter."
One of the most famous epistolary novels of all time is Bram Stoker's Dracula, but the form dates back much further than that, with many scholars placing the first epistolary novel in 1684, while others go back as far as 1485. In some ways, epistolary novels can be seen as forerunners of things like "found footage" films or mockumentaries, and the format can serve a similar function: heightening the story's sense of realism and immediacy. (And of course, there are plenty of nonfiction epistolary books, too!)
In describing that 1684 work, Love Letters Between a Nobleman and His Sister, published anonymously but believed by many to have been authored by playwright Aphra Behn, Oregon State says, "Putting their narrative into the form of letters increased the realism of Behn's account, making readers feel as though they were privy to a secret and private correspondence."
As time has gone on and modes of communication have changed, epistolary novels have added a variety of different document styles to their formulas. Even Dracula makes use of everything from newspaper clippings to wax cylinder recordings, while more recent works have incorporated emails, social media posts, and even PowerPoint slides into their narratives.
Whether you're new to epistolary novels or a longtime fan of the form, these seven examples will give you a taste of the variety and vibrancy that the epistolary approach is capable of.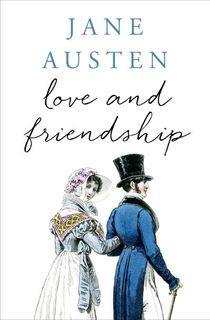 Love and Friendship
While she is better known for another "[noun] and [noun]" title, Jane Austen's Love and Friendship showcases her humor and wit in ways that prefigure her more famous works. Originally written in 1700 to entertain her family, this epistolary novel takes the form of a series of letters between two women, Laura and her friend's daughter, Marianne.
Laura hopes to help guide Marianne through some of the many pitfalls and perils of life as a woman, which she does primarily by recounting her own often humorous misadventures.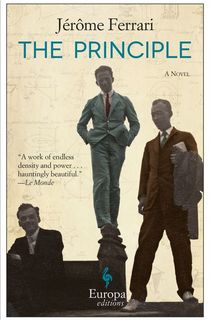 The Principle
In this layered epistolary novel, celebrated French author Jerome Ferrari tackles wide-ranging themes and ideas, spanning decades as a young philosopher grapples with the questions of his own modern life through the historic lens of the works of Nobel Prize-winning German physicist Werner Heisenberg, who led the German nuclear weapons program during World War II.
In this "work of endless density and power" (Le Monde), Ferrari and his protagonist struggle to answer important questions about "how we should live and what we can believe" (The Scotsman). The result is a truly complex and involved epistolary novel of philosophy and history.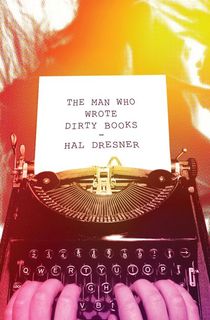 The Man Who Wrote Dirty Books
Originally published in 1964, Hal Dresner's comic novel takes the form of a series of letters both to and from an author who writes pornography under the pen name "Guy LaDouche."
With a looming deadline, the author retreats to the wilderness in the hopes of some peace and quiet to finish his next book. But what he finds instead are a series of often over-the-top comic misadventures as he runs afoul of his own publisher, an ex-girlfriend, the FBI, and an angry father who is convinced that LaDouche's last book was about his nymphomaniac daughter.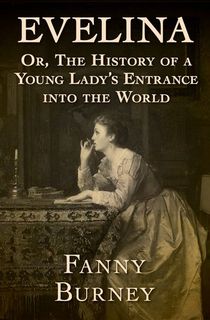 Evelina
An inspiration to Jane Austen, Fanny Burney was a self-taught author of satirical novels and plays who began writing at the age of ten. Her biggest success was also her first: this epistolary novel subtitled "the History of a Young Lady's Entrance into the World," which was published anonymously in 1778, when Burney was just 26.
The book became an instant hit and eventually made Burney a major name in both satirical writing and chronicles of the day-to-day life of the high-born in 18th century Britain, and it remains an amusing and unforgettable read, even today.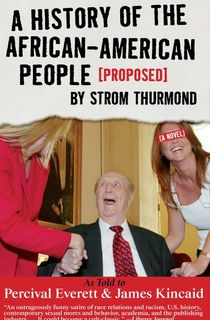 A History of the African-American People (Proposed) by Strom Thurmond
If that title intrigues you, wait until you read the actual book! Written as a "hilarious high-concept satire" (Publisher's Weekly), this epistolary novel takes the form of various (fictional) exchanges between the aides of senator Strom Thurmond, a notorious segregationist, and the authors.
It takes as its jumping-off point the idea that Thurmond believes he "has done as much, or more, than any American to shape" the eponymous history, and so desires to write a book on the subject. This scathing satire has been called "outrageously funny" by Library Journal, and is destined to become a cult classic.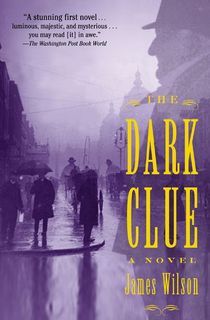 The Dark Clue
This "luscious Victorian thriller" (The New York Times Book Review) combines characters and cues from Wilkie Collins's gothic classic The Woman in White with real-life historical figures to create a twisty thrill-ride through English history.
As Walter Hartright and his sister-in-law Marian research a definitive biography of the notoriously reclusive landscape painter J. M. W. Turner, they find unexpected secrets and sinister connections that threaten to draw them ever deeper into a dark and shadowy world that they may not be able to escape.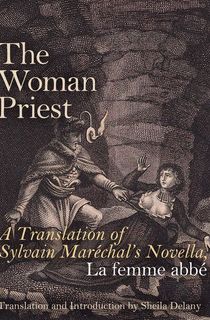 The Woman Priest
This new translation of celebrated French essayist Sylvain Marechal's novella does more than bring this fascinating tale of love, religion, cross-dressing, and more into a new tongue; it also provides illuminating context that helps bring the importance of the work to light.
A tale of a woman who falls in love with a priest – and then becomes one in order to be near him – this novella, originally published in 1801, points up the hypocrisy of society, then as now, and showcases Marechal's political and social leanings, while also providing a rousingly good story, to boot. "Drag, drama, and death," writes Canadian Literature, "what more can you ask for?"