French. It's the language of love, the language of diplomacy. It's also a language that has generated countless great authors, from the classics through the modern day. Whether you're a dyed-in-the-wool Francophile or a newcomer to French literature, these 10 French authors are bound to turn your head and change your way of thinking…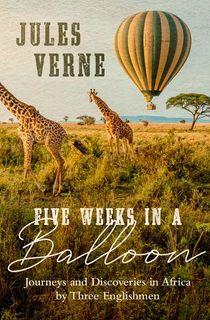 Five Weeks in a Balloon
When it comes to Francophone authors of science fiction and adventure, they don't come much more famous than Jules Verne, author of such classics as Twenty Thousand Leagues Under the Sea, Journey to the Center of the Earth, and Around the World in Eighty Days.
Before any of those legendary volumes, however, he penned his first great popular success, and the first of his "voyages extraordinaires" books, this "classic piece of French speculative fiction" (Los Angeles Review of Books) in which a trio of Englishmen travel over Africa in a hot air balloon in a tale that is "both a travelogue and a picaresque series of adventures." (Strange Horizons)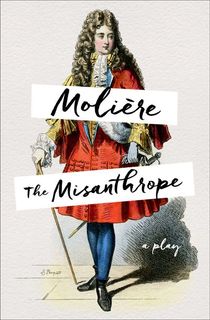 The Misanthrope
Born in 1622, the poet, playwright, and actor known by his stage name of Molière became one of the most famous writers in the French language—or, indeed, the world. In fact, so great is Molière's legend that even today French is sometimes referred to as the "language of Molière."
Among his most famous plays, The Misanthrope chronicles the comedic misadventures of one Alceste, the misanthrope of the title, who constantly bemoans the flaws of those he sees around himself in Parisian high society. Written in verse, the play premiered in 1666 and has remained one of the most beloved stage satires for all the centuries since, while also asking questions that remain as pertinent today as they were three hundred years ago.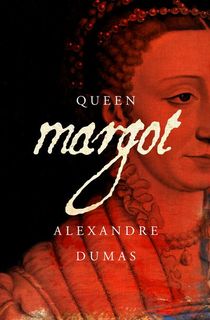 Queen Margot
Everyone has heard of Alexandre Dumas' most famous creation—there's even a candy bar named after it! The author of The Three Musketeers, The Man in the Iron Mask, and The Count of Monte Cristo, to name a few, was one of the best-known French authors of the 19th century. He was a prolific writer, and while those are some of his best-known works, they are far from the only classics he has penned.
Take, for example, this 1845 tale of court intrigue and forbidden romance, set in the Paris of 1572. Protestants and Catholics vie for control of France, and the eponymous Margot – forced into an arranged marriage with a man she doesn't love – is caught in the middle, torn by loyalty, love, and the machinations of her scheming mother, Catherine de Medici.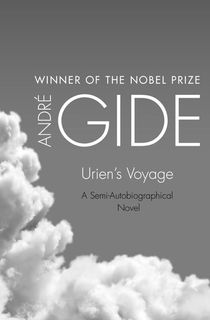 Urien's Voyage
Winner of the Nobel Prize in Literature, Andre Gide was "France's greatest contemporary man of letters" at the time of his death in 1951. His work, which was often either autobiographical or – as is the case with Urien's Voyage – semi-autobiographical, frequently dealt with attempts at intellectual honesty and finding out how to be fully oneself.
Beginning in the symbolist movement, his work evolved considerably over the course of his life, and Urien's Voyage, in which several sailors depart for places unknown, is regarded as a key text in his impressive oeuvre, as well as marking a turning point in Gide's own fiction and development as a writer and a human being.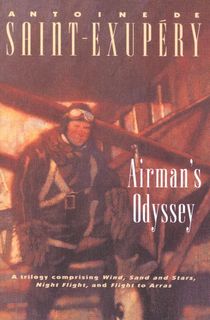 Airman's Odyssey
Though he is best known today for his children's book, The Little Prince, the author who became known as the "Winged Poet" was also a pilot who flew in World War II, and many of his books feature aeronautic themes.
Take Airman's Odyssey, which combines several of Saint-Exupery's most personal works, including memoirs of his time flying airmail across the Sahara and a harrowing aerial reconnaissance mission that he undertook during the Battle of France in World War II, in addition to the classic novel Night Flight, which was adapted into the 1933 film of the same name, starring Clark Gable, Myrna Loy, Lionel Barrymore, and others.
In the City of Gold and Silver
Begum Hazrat Mahal was a queen in India in the 1800s and one of the leaders in the revolution that led to Indian independence from Britain, yet her story is rarely told. Fortunately, French journalist and author Kenize Mourad is here to set the record straight.
Having spent many years as a reporter for Le Nouvel Observateur (later renamed L'Obs), the most prominent general information magazine in France, Mourad worked extensively in the Middle East, from which her mother's family originally hailed. Drawing from the lessons taught by her own family history and her years of journalistic experience in the region, she takes on the fascinating tale of Begum Hazrat Mahal in his unforgettable book.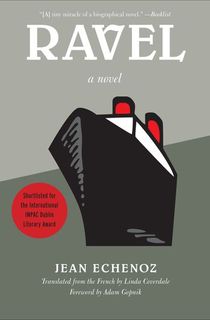 Ravel
In 1927, legendary French composer Maurice Ravel departed Europe aboard the SS France, embarking upon a triumphant tour of the United States. Unbeknownst to him, he was also departing into the last decade of his life.
In this "tiny miracle of a biographical novel" (Booklist), acclaimed French author Jean Echenoz, winner of the prestigious Prix Goncourt, tackles the twilight of Ravel's life and career, turning a slyly satiric eye not just on the great composer himself, but on the folly of the age.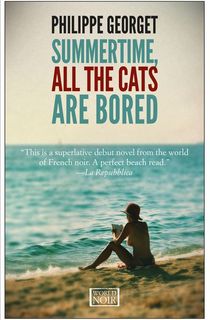 Summertime, All the Cats Are Bored
In the first of his acclaimed Inspector Sebag mysteries, "Georget provides great details along with a pace that lets the reader soak up those late-night swims and wine-soaked dinners in the end-of-summer Mediterranean heat." (Star Tribune)
Set against the backdrop of a beach town on the French Mediterranean, one jammed with tourists and under-policed by tired cops, a shocking murder is followed by a disappearance, drawing Inspector Sebag into a diabolical game with more than one life on the line. This "stylish debut novel" (Booklist) kicks off an acclaimed series and introduces readers around the world to a new voice in mystery and suspense.
Related: 10 Mystery and Thriller Books by International Authors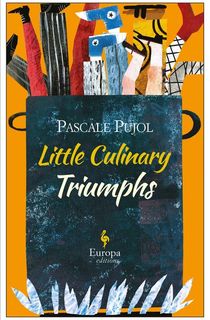 Little Culinary Triumphs
There's a lot going on in Pascale Pujol's farcical novel set in the famous Parisian quarter of Montmartre. Focused on Sandrine, a would-be chef with a volcanic personality who is just waiting for her chance to shine, "The plot adds characters like ingredients in a recipe until everything finally sets like a creamy quiche." (Star Tribune)
With an unforgettable cast of characters, a dynamic protagonist, "sexy encounters, irreverent humor, and subtle twists" (Publishers Weekly), this hilarious novel nonetheless tackles some heady themes including immigration and economic policy.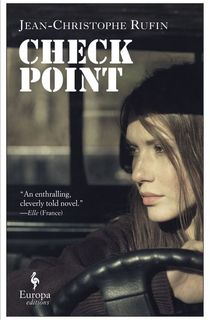 Checkpoint
Jean-Christophe Rufin was one of the founding members of Doctors Without Borders, so he's no stranger to the world of humanitarian aid. And it is into this world that he plunges readers in this "enthralling, cleverly told novel" (Elle) that asks challenging questions about the nature of war, the role of humanitarian aid, and the most fundamental dilemmas of our age.
While that could prove a dry read, Rufin offers up a "taut thriller" that is "distinguished by its literary polish and moral heft." (Publishers Weekly)