Here in the U.S., we're lucky to have a strong and vibrant literary tradition, but other countries have equally dazzling talents. Unfortunately, not all works become as internationally acclaimed as Elena Ferrante books, and some incredible novels never quite make it across the pond. It's an unfortunate gap in our reading—one that can limit our encounters with new ideas, types of storytelling, and cultures.
That's why we're prompting readers to pick up translated books from various corners of the globe. Below, you'll find some international recommendations that might pique your interest—from a sci-fi flavored Russian mystery to a charming South Korean coming-of-age tale—that will take you on an adventure out of your wildest dreams.
Let Me Sleep Until This Is Just a Dream
Who are we when our minds and bodies begin to fail us? Such is the central question of Let Me Sleep Until This is Just a Dream, a stunning autobiographical novel about a woman suffering from cervical cancer. While in treatment at a hospital, she reflects on her life, her relationships, and maintaining her identity in the face of illness. These meditations are heartbreaking, but powerful, as they provide insight into the physical and psychological effects of disease.
Vietnamese Memories #1: Leaving Saigon
The first installment in a two-part graphic novel, Vietnamese Memories weaves a multigenerational tale of families forced into exile: One man describes his harrowing experience in a Communist prison camp. Another recounts how he fled Saigon not once, but twice. Meanwhile, a family of refugees, desperate for freedom, almost meet a watery grave. Baloup has drawn from real immigrant accounts—including his father's—to create a visual, humanized history of the Vietnamese diaspora.
Related: 12 of the Best Graphic Novels of All Time for Lit Lovers
Oneiron
The setting: A limbo-like space that extends nowhere and everywhere. The players: seven women, all dead—but united in the after life. Not one of them remembers her earthly departure, and so they lean on each other to assemble the events of their lives and premature ends. Oneiron is a thought-provoking tour-de-force that experiments with style and form to show the varied experiences of the modern-day woman.
Lion Cross Point
Takeru is just 10-years-old, but he has carried the weight of the world on his shoulders. After being the sole caregiver to his disabled younger brother—a duty passed on by his neglectful mother—young Takeru is finally taken to his grandmother's home. Once settled in her village, he begins to learn shocking tales of his parents' pasts, and—perhaps even more shocking—is haunted by a ghost. Though slim at just 120 pages, Lion Cross Point is an emotionally dense novel that uses Murakami-esque surrealism to examine memory, family, adolescence, and trauma.
Disoriental
After her family fled their Iranian homeland, 10-year-old Kamia struck out to live on her own, punk rock terms. Now 25, she's visited by memories of what she left behind...literally: Her ancestors appear, as if risen from the dead, to regale her with tales of their troubled lives. The result is an "authentic, ambitious, richly layered" story that is at once a crash-course in Iranian history, and an exploration of the tension between our heritage and personal identity (Kirkus Reviews).
Related: 10 Modern and Classic French Authors
The Aviator
After waking up in a hospital, an amnesiac knows only one thing: His name, according to his doctor, is Innokenty Pretovich Platonov. While recovering from the mysterious incident that felled him, Platonov has gradual recollections of his life during the Russian Revolution. But The Aviator delivers a compelling twist: Though Platonov believes he's from the 1920s, his modern surroundings suggest he is no longer in the early 20th century...This compelling thriller won Eugene Vodolazkin the Big Prize, Russia's most prestigious literary award.
Brother in Ice
The heroine of Brother in Ice grapples with familiar issues—anxieties about personal relationships and identity—though the author examines them through the unusual lens of polar exploration. Appearances by people in the narrator's life are accompanied by those of historical figures, while the North and South poles remain as central, metaphorical representations of her internal struggles.
Translated from Catalan and Kopf's English-language debut, Brother in Ice is a "unconventional" novel about "the equally harsh and arid trips through family relationships and within oneself" (El Pais).
Companions
Hesselholdt's six eponymous "companions" are all grappling with the onslaught of middle-age insecurities. Each embarks on a separate journey—from starting new relationships to ending pre-existing ones—but shares a deep appreciation for the great works of literature. At times melancholy or humorous, Companions is a lyrical tribute to Virginia Woolf's The Waves that examines the spaces that love, sadness, and the past occupy within our daily lives.
Familiar Things
Bugeye's move to Flower Island—a landfill and refuge for impoverished South Koreans—seems to be more proof of his bad luck. With his father imprisoned and unable to support him, Bugeye must excavate trash heaps for the most basic necessities. But things take an uncharacteristic turn when he makes a fascinating discovery: There is another, mythical world out there, but it's endangered by the existence of Bugeye's own.
Written by a renowned South Korean author, Familiar Things is rebuke of our wasteful, capitalist society, a call for change, and a heartwarming coming-of-age story.
Related: 6 Korean Books You Shouldn't Miss
The Abolition of Species
In the future, the animal kingdom has overtaken all of mankind. Cyrus the Golden Lion rules what is left of Europe. The remaining human population schemes to regain control, while other factions open up across the globe. It is through this world that Dmitri Stepanovich will travel—and what he discovers along the way will start a transformative, ongoing, and interplanetary war.
The Abolition of Species is a masterwork from German writer Dietmar Dath that offers a imaginative interpretation on the fall and rise of civilization.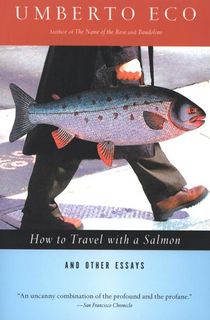 How to Travel with a Salmon
This collection of essays from the Italian author of Foucault's Pendulum is filled with colorful reflections on his hilarious—and often bizarre—world travels. Whether he's describing New York cabbies, hypothetically constructing "the perfect crime," or bemoaning an unfortunate experience with a salmon, Umberto Eco "takes readers on a romp through absurdities of modern life" (Publishers Weekly).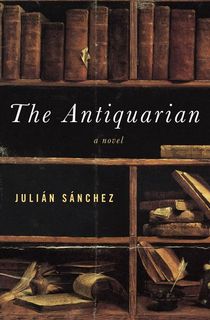 The Antiquarian
Enrique's antiquarian father has uncovered his biggest score yet—an ancient manuscript full of cryptic diary entries—though it doesn't come without a price. When he's slain in cold blood, Enrique travels to Barcelona, determined to unravel the mystery that cost his father's life. With the help of his ex-wife and detective friend, he embarks on an investigation that will lead him deep into the past, and to a religious relic that could prove fatal if it falls into the wrong hands...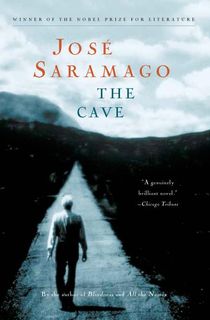 The Cave
Potter Cipriano Algo fears for his craft when the Center, a massive urban complex and his primary customer, rejects one of his deliveries and then cancels another. But before Ciprano and his daughter can sink into complete despair, they're invited to live at the Center's residential community. Of course, there's more to their new home than meets the eye—and when Cipriano does some digging, he stumbles across the mysterious cave beneath it...A New York Times Notable Book, this allegorical novel is the perfect introduction to one of Portugal's finest literary talents.
Related: 10 José Saramago Books to Help You See the World From New Perspectives