Throughout the history of Russian literature, a pattern has emerged regarding the breaks of style, genre, and theme. Often, the greatest divides in Russian literature have occurred as a result of political changes happening outside the world of literature. These departures have not only been intense, but also happen very quickly, making Russian literature extremely unique.
From the classics that many of us were required to read in English class like Crime and Punishment to modern Russian books like Oblivion, Russian literature continues to push boundaries with its ideas of politics, romance, science, and philosophy. These themes are brought into engaging stories of wild adventures and memorable characters.
Whether you speak fluent Russian or you definitely need the translated version, have no fear. We have compiled a list of the 10 Russian novels everyone should read at least once.
There is no wrong choice here, so choose a book from down below and get reading!
Related: Required Reading: 15 Classic High School Books to Read Again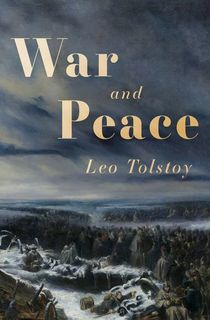 War and Peace
War and Peace intertwines the lives of three characters set against the backdrop of Napoleon's invasion of Russia in 1812.
Pierre Bezukhov is the illegitimate son of a count, and he is busy fighting for his inheritance while in search of spiritual fulfillment. Prince Andrei Bolkonsky leaves home to put his life on the line and fight against Napoleon's troops. Natasha Rostov is the beautiful daughter of a nobleman who captures the attention of both men.
With the war progressing, the lives of these three and others around them transcend the traditional role they play in society. People of diverse backgrounds find themselves suffering the same problems with this new era of history.
Related: The 5 Most Difficult Books to Read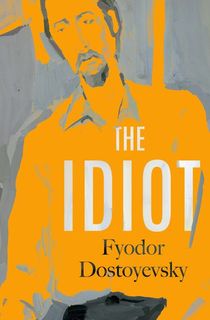 The Idiot
Prince Myshkin has just returned to Russia following a stint in a Swiss sanitarium. Upon his return, Myshkin finds himself enthralled in a love triangle with two women. One is the mysteriously notorious Natasya. The other is the pure Aglaia. Both women also find themselves involved with the corrupt Ganya.
Throughout the novel, Myshkin's honesty and integrity prove to be superior to those around him as everyone else appears to be morally empty inside.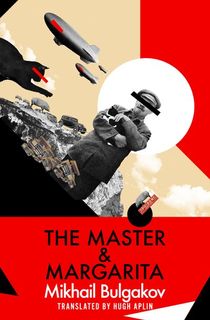 The Master & Margarita
The devil emerges in 1930s Moscow and immediately begins to connect with a strange group of associates. A black cat, a naked witch, and an assassin make up some of his most trusted allies. With their help, the devil wrecks havoc on the lives of the most powerful proponents of atheism in Moscow.
During this time, the Master suffers in a psychiatric hospital while sitting on top of his unpublished book on Jesus and Pontius Pilate. His lover, Margarita, sells her soul in an attempt to save him. Bulgakov weaves the two tales together as they transcend time and space.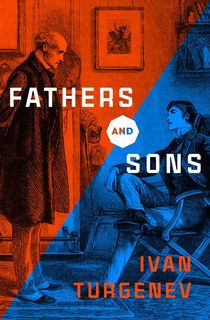 Fathers and Sons
Bazarov is a young, cynical man, and he prides himself on his self-proclaimed nihilist outlook on life. He is a complete turnaround from his father and the previous generation as he strongly rejects their romanticized lens of society.
Bazarov's controversy comes as he chooses to forego the age-old traditions of the society he was born into and his father celebrates.
This novel, originally published in 1862, transforms and adapts as time goes on. It challenges the establishments of any political atmosphere and offers a revolutionary perspective for new generations.
Lolita
Nabokov's Lolita has always pushed boundaries with its exploration of the darks truths behind pedophilia in combination with its design of a romantic novel on the surface. It dives into the haunting mind of Humbert Humbert, a scholar who moves in with Ms. Haze and her twelve-year-old daughter Lolita.
Upon moving into the home, Humbert becomes inappropriately infatuated with Lo and goes to great lengths to be around her. He decides to marry Ms. Haze in an attempt to keep Lo close to himself.
However, when Lo begins to look for attention elsewhere, Humbert's desperation takes over. He flees with Lo on a cross-country journey in a miserable bid at capturing her forever.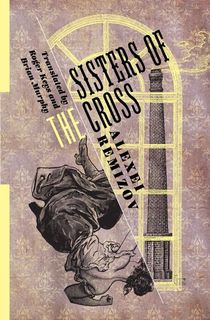 Sisters of the Cross
Thirty-year-old financial clerk Piotr Alekseevich Marakulin lives a mundane life in Petersburg. But, when he is accused of embezzlement and fired from his job, Piotr's entire life turns upside down.
With his daily routine ruined, Piotr encounters a group of women whose own experiences cause him to question everything he's ever known. These women are "the sisters of the cross," and their sufferings along with Piotr's will reach a powerful climax with the commencement of Whitsuntide festival.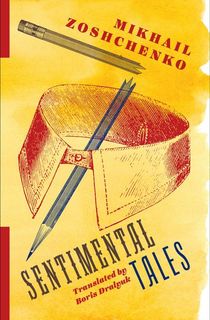 Sentimental Tales
Sentimental Tales takes a satirical look at Soviet society during Bolshevik's first decade in power. The humorous critique of this new Soviet way of life provides a fresh perspective on this era through the tales of the characters.
These small-town characters' lives are narrated by an intrusive writer named Kolenkorov. And while he may not do very well at his job, Kolenkorov's portrayal of the other people's lives explores the misadventures of all kinds as musicians, poets, and aristocrats all attempt to assimilate to Soviet society.
Related: Why You Should Reread Animal Farm, George Orwell's Short Satire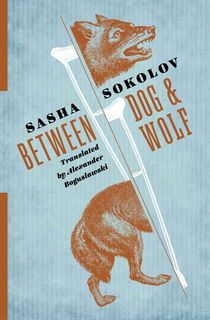 Between Dog & Wolf
Sokolov's Between Dog & Wolf has intimidated translators since 1980, but with the help of Alexander Boguslawski, an English version has finally been published.
Sokolov intertwines the voices of three people—an old sharpener living in a small town on the Volga River, a local game warden, and Sokolov's own voice as the narrator. When the old sharpener's crutches are stolen by game wardens, he begins to write a letter to an investigator reporting the robbery.
As the letter goes on, the three voices take us through the life of the old sharpener, through all of the unexpected twists, his most enchanting highs, and his most painful lows.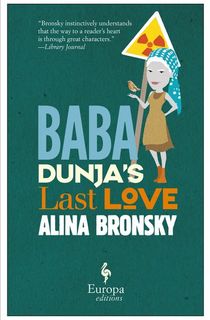 Baba Dunja's Last Love
In the town of Chernobyl, radiation levels have pushed most of the locals out. However, Baba Dunja and her motley crew of natives refuse to lose the town that they call home. Once they return, they find the town to be inhabited by only them and some weird looking fruit. It's the ideal paradise.
Petrov spends his days reading love poems in his hammock to forget his terminal illness. Marja begins a passionate affair with the almost 100-year-old Sidorow. And Baba Dunja uses her time to write letters to her daughter.
Trouble begins when a stranger shows up in their blissful world. This stranger will bring about new threats of destruction on the little town and risk the idyllic life for everyone.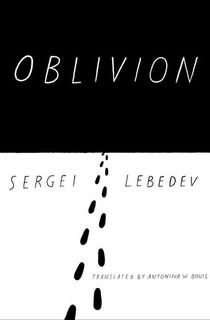 Oblivion
In a world where some men are attempting to erase a painful Soviet past from the minds of others, one young man sets out on a journey to the Far North. Here is where he can uncover the secrets of the strange neighbor who saved his life, only known to him as Grandfather II.
However, the Far North is a barren wasteland with forgotten barracks, Soviet prison camps scraps, and gulag ruins of the past. Lebedev's Oblivion takes readers on a journey through the tortuous history of the past in an attempt to not let these stories also disappear into oblivion.