Donald Patrick "Pat" Conroy wasn't one to shy away from controversy or conflict. Born in 1945 and primarily raised in Beaufort, South Carolina the novelist grew up a military brat and the eldest of seven children terrorized by an abusive Marine fighter pilot father. Later, Conroy drew heavily on his own experiences to tell compelling stories, from his dark childhood to the year he spent teaching underprivileged children and fighting with the school administration every step of the way. Though his writing caused several people and institutions to sever ties with him throughout his lifetime, Conroy persisted in shedding light on difficult subjects, including military hazing, racism, familial abuse, and so much more.
Related: In His Own Words: 15 Inspiring Quotes by Pat Conroy
Pat Conroy died in 2016, but the impact of his books can still be felt today. We've curated a list of must-read Pat Conroy books, from a sweeping family saga about a widower grappling with his wife's suicide to a nonfiction collection about a stand-out lieutenant that made an impression on all the young men who crossed his path. Keep on reading to discover why Pat Conroy's writing angered a few people and empowered many others.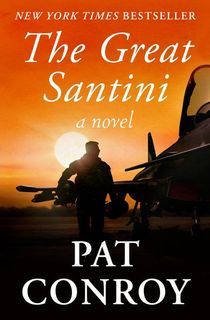 The Great Santini
Conroy's first stab at fiction proved to be a modest commercial success—and a huge flop within the ranks of his own family. The Great Santini is a thinly fictionalized novel largely based on Conroy's own childhood experiences growing up with a physically and emotionally abusive father. In it, a Marine fighter pilot nicknamed "The Great Santini"—a moniker that Conroy's father shared—disciplines his family harshly, while his eldest son Ben attempts to stand up for himself and navigate their complicated relationship. The novel was condemned by most of Conroy's relatives, who lambasted him for exposing "family secrets." Conroy eventually reconciled with most of his family, including his father, and the novel was adapted into a 1979 film starring Robert Duvall and Michael O'Keefe (both of whom were nominated for Academy Awards for their performances).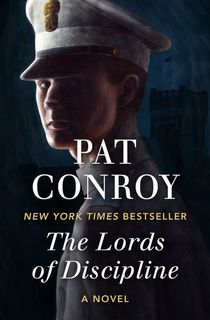 The Lords of Discipline
Conroy's second novel concerns itself with the hidden subculture of a military institute in Charleston, South Carolina. An upperclassmen takes the institute's first African American cadet under his wing and is shocked to discover the depths of the school's brutal hazing. Though the school in the novel is fictional, Conroy himself attended The Citadel, a real military college in Charleston. His alma mater and fellow alumni disliked the book's unfavorable portrayal of military schools and subsequently distanced themselves from Conroy, whose book got him banned from campus for 30 years. A New York Times bestseller, The Lords of Discipline was adapted into a 1983 film.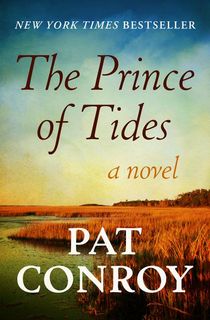 The Prince of Tides
Conroy broke into mainstream success with The Prince of Tides, which spent nearly a year on bestseller lists. The novel received even more attention when it was adapted into an Academy Award-nominated film that Barbra Streisand directed, produced, and starred in. The story revolves around former football player Tom Wingo's efforts to confront his family's past and shared trauma in the wake of his younger sister's suicide attempt. Over the course of the novel, Tom has his own revelations about his childhood and marriage.
The Prince of Tides bears a resemblance to Conroy's own experiences, as his younger sister—who, like the character Savannah, was a poet—also attempted suicide. Laden with suspense, the novel showcases what Pat Conroy books do best: weaving tales of broken relationships and haunted pasts into masterpieces of Southern literature.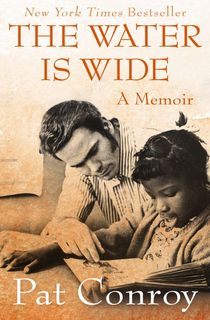 The Water Is Wide
This unforgettable New York Times bestseller is a memoir of Conroy's year spent teaching on Daufuskie Island, South Carolina (fictionalized as Yamacraw Island in the book). An isolated island mostly inhabited by the descendents of former slaves, Daufuskie Island was an impoverished community where many children were illiterate. Conroy saw firsthand how the students were entrenched in the effects of poverty and racism. Here, he recounts his efforts to connect with and empower them. Though Conroy was fired after his first year due to his unconventional teaching methods, this powerful memoir has had a profound influence beyond the classroom by bringing awareness to the drastic inequalities of the American public school system. Conroy's recollections also formed the inspiration for the 1974 film Conrack, starring Jon Voight.
Related: 10 Moving Biographies and Memoirs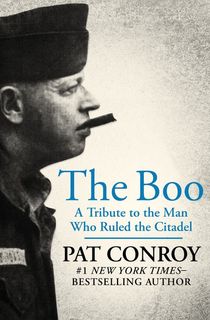 The Boo
Conroy self-published The Boo, his first book, shortly after graduating from The Citadel. It's a collection of anecdotes about Lt. Colonel Thomas N. Courvoisie, who was Assistant Commandant of Cadets during Conroy's time at the school. Strict yet compassionate, Courvoisie had a positive impact on many of the young men under his command, and acted as a father figure to cadets like Conroy who didn't have an encouraging male role model in their lives. Told through short stories, letters, and vignettes, The Boo allows an insider glimpse at military culture and camaraderie.
Beach Music
A man finds he can't escape his grief forever in this evocative novel. After his wife's suicide, Jack McCall fled his native South Carolina and resettled in Rome with his daughter. When he learns that his mother is terminally ill, Jack decides to return to South Carolina, facing his demons and finally processing his wife's death as well as the imminent death of his mother. Jack also comes to terms with other troubling aspects of his family, such as his father's alcoholism and brother's mental illness. Beach Music was published a full nine years after Conroy's latest novel. During that time, he was dealing with his own mother's death, the suicide of his brother, and a crumbling marriage, leading to a poignant novel that thoughtfully explores grief in all its forms.
My Losing Season
This sports memoir chronicles Conroy's senior year playing basketball for The Citadel (1966-67). An avid player since elementary school, Conroy originally took up basketball as a way to express his pent-up emotions from a difficult childhood spent under the tyranny of his father, who also makes an appearance in this book. Though the team had a dismal performance that season, Conroy takes us through the highs and lows of a tight-knit team that learned how to lose gracefully and ultimately matured from the experience. You certainly don't have to be a sports fan to enjoy the memoir that The Washington Post Book World called "a superb accomplishment, maybe the finest book Pat Conroy has written."
Related: The 10 Best Biographies and Memoirs for Every Kind of Reader
The Death of Santini
After the publication of The Great Santini, Conroy's father did something unimaginable: he changed for the better. Conroy's novel hit a little too close to home, and Donald Conroy considered it a challenge to rise above the unflattering portrayal of himself. As Conroy pointed out, he was never apologetic for his decades of verbal and physical abuse, though he managed to turn his behavior around and even become a sweet, beloved grandfather. This complement to The Great Santini chronicles the fraught relationship between Pat and Donald Conroy, which was complicated right up until Donald's death.
The Pat Conroy Cookbook: Recipes and Stories of My Life
While so many of Conroy's works explore hefty subjects, this one takes a cheekier approach to storytelling. Conroy has written down his favorite recipes from a lifetime of traveling all over the globe, supported by his transient childhood as a military brat. Woven throughout his instructions to dice, simmer, and braise are recollections from a colorful life spent everywhere from the deep South to Paris to San Francisco. Conroy's mouthwatering recipes and stories about the joy of connecting through shared meals are truly food for the soul.
Related: 10 Best Culinary Memoirs
A Lowcountry Heart: Reflections on a Writing Life
Published just months after Conroy's 2016 death, A Lowcountry Heart collects his most memorable interviews, articles, and letters, interspersed with tributes from friends and a touching introduction written by his widow, author Cassandra King. This celebration of the novelist's life is a must-read for those eager to know more about Pat Conroy and how he influenced the people around him. USA Today notes that "fans who have missed his voice will find comfort in knowing that this is distinctively, precisely, willfully the Conroy whose books they loved."
Featured image: Alchetron