Italo Calvino was born on October 15, 1923 in Santiago de las Vegas, Cuba, though his family moved to Italy while he was still a toddler. Calvino spent most of his life in Europe, participating in the Italian Resistance in the second World War and publishing short stories and novels in Italian.
Though classic Italian literature had strong influences on Italo Calvino's books (he clearly loved Italian favole, or fables, as you'll see represented in the list below), he is most famous for his use of magical realism. Along with his contemporary Jorge Luis Borges, Calvino favored the playful, fantastical form of writing that tweaks the world we live in.
His first books were inspired by his time in the war, including the novel The Path to the Spiders' Nest (Il Sentiero dei nidi di ragno) and Adam, One Afternoon, and Other Stories (Ultimo viene il corvo), a collection of short stories. but Calvino also created stories that are whimsical, mesmerizing and dreamlike, even in other languages—when he passed in 1985, Calvino was the most-translated contemporary Italian author.
To celebrate Italo Calvino's birthday, we've put together a list of nine of his must-read books. If you've never read this Italian master's work before, do yourself a favor and give it a try—you just might discover a new favorite author.
Invisible Cities
As the inimitable Gore Vidal said in The New York Review of Books, "Of all tasks, describing the contents of a book is the most difficult and in the case of a marvelous invention like Invisible Cities, perfectly irrelevant." We tend to agree, but if you want to know the outline of the story, we're happy to oblige. The aged Mongol emperor Kublai Khan and the young Venetian traveler Marco Polo are sitting in a garden. Khan knows his empire will be ending soon. To distract him, Marco Polo tells him stories of the cities he has seen in his empire.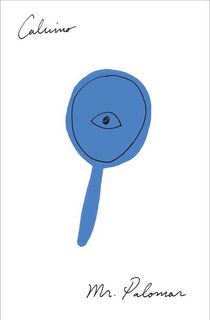 Mr. Palomar
"It is only after you have come to know the surface of things," believes Mr. Palomar, "that you can venture to seek what is underneath." In 27 short chapters, readers become well acquainted with Mr. Palomar and his musings, whether they center on a hungry gecko, a good cheese, or a topless sunbather. As Seamus Heaney wrote, the book is a series of "beautiful, nimble, solitary feats of imagination."
The Baron in the Trees
In rebellion of his parents, Cosimo di Rondo, an 18th century Italian nobleman, has decided to climb a tree and stay there for the rest of his life. Unexpectedly, Cosimo easily adapts to arboreal life, and ingeniously devises ways to hunt, raise crops, play games with his ground-level friends, and even have a love affair. Enchanting and fantastical, it's a novel take on living life on your own terms.
If on a Winter's Night a Traveler
Originally published in 1979, this avant garde novel is more like 10 stories in one. Calvino experiments with shifting structures and different points of view to take readers on a turning, twisting tale centered around a man and a woman, both of whom have recently purchased a novel with a whole other Polish novel bound within its pages.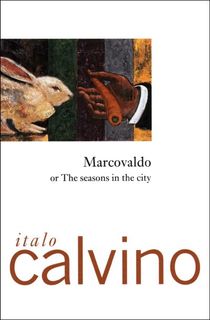 Marcovaldo
Spanning from the 1950s to the 1960s, this collection of stories focuses on the impulsive, impractical Marcovaldo. An Italian peasant living in the same time period, Marcovaldo is constantly befuddling his wife, children, boss and neighbors with his disastrous schemes, from following a stray cat to deciding to sleep in the great outdoors. Things never turn out as Marcovaldo seems to think they will, creating a collection of stories that are alternately comic and tragic. Each story, however, "conveys the sensuous, tangible qualities of life" (The New York Times).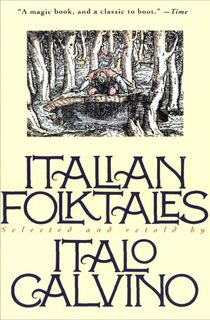 Italian Folktales
When Italo Calvino decided to retell classic Italian folktales, he didn't select just a few—this collection of 200 tales covers everything from ogres to saints to kings and peasants. Bursting with humor, mystery and a lot of playfulness, "this collection stands with the finest folktale collections anywhere" (The New York Times Book Review).
The Complete Cosmicomics
If there's anyone whose opinion we want on the origins of the universe, it's Italo Calvino. Technically a collection of 34 stories told through the character Qfwfq, an ageless guide explaining the entire cosmos, it's difficult to sum up this enthralling, nimble and comic novel—you'll just have to read it for yourself.
Nonexistent Knight
Be enchanted by the story of Agilulf, a sentient white suit of armor from the time of Charlemagne. Narrated by a nun who is hiding a few secrets of her own, this send-up of medieval knighthood sees Agilulf's honor being challenged—he must ride through England, France and North Africa to confirm the chastity of a woman whom he rescued from rape years ago. As you've likely come to expect from Calvino by now, the novella is full of delightful twists and turns before delivering a clever, compelling ending.
Under the Jaguar Sun
There are three stories included in this book, each focusing on a different sense. Under the Jaguar Sun is all about taste—set in Mexico, a couple experiences the spice and bold flavors of the country's cuisine while also discovering new truths about themselves. In A King Listens, the titular ruler is driven mad by hearing every sound echoed throughout his palace; and in The Name, The Nose, men travel across time and space to find the women whose scents have mesmerized them. Unfortunately, Calvino passed before completing the collection with stories about sight and touch.
Related: Short Story Collections That Belong on Every Novel-Reader's Shelf