Reading is a wonderful way to get new insights and perspectives on the world around you. Yet sometimes we want to get as far from reality as possible. Surrealist fiction is an escape like no other, bringing readers into realities where animals give plenty of unwanted advice and the world shifts in time with changing emotions. But though the worlds in these books might be entirely unrecognizable, they have a way of highlighting some of the most poignant and vital aspects of humanity.
If you're looking for your next mind-bending read, here are 12 great surreal books to get you started.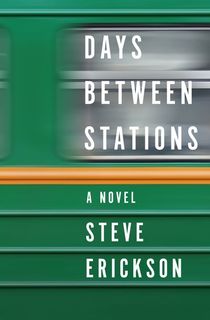 Days Between Stations
Jason and Lauren fell in love a long time ago, and now that Jason is overseas training as an Olympic cyclist, he's rarely faithful. But Lauren takes comfort in Michel, a nightclub manager who is trying to reconnect with his past. Michel's personal journey brings him to an old silent film of his grandfather's making—a masterpiece called The Death of Marat.
But amidst the small triumphs and heartbreaks of the day-to-day, these three tangled lovers live in a world which is influence by the very sensuality and trauma they exhibit. Sandstorms slink into LA, the Seine freezes over, Venice has bikers disappearing, and amnesia twists the reality of relationships as global chaos rises hand in hand with personal upheaval.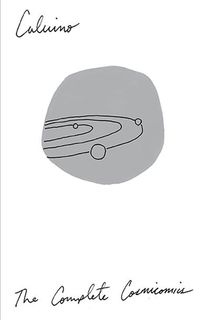 The Complete Cosmicomics
Italo Calvino—well known for his book Invisible Cities—has authored this collection of short stories which bend the rules of reality. Know-it-all Qfwfq relays the beginnings of the universe and examines the wonders of natural phenomena in tales which not only cross planets, but quicken and slow time itself. This complete anthology includes 34 wildly entertaining stories.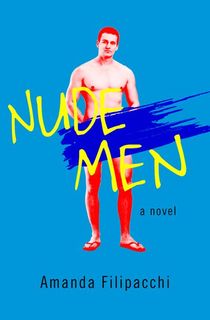 Nude Men
Riffing off of widely acclaimed novels like The Picture of Dorian Gray and Lolita, this novel follows Jeremy Acidophilus with a lack of both bravery and self-esteem. When he meets Lady Henrietta, a woman who paints naked men for Playgirl, he finds himself doing all sorts of unexpected things for her—like shedding his clothes. Jeremy assumes this strange power she has over him must be love, but Henrietta's 11-year-old daughter, Sara, does her best to try and make him think twice with a seduction of her own.
Jeremy's absurd journey of self-discovery is inundated with advice from a variety of incredible sources—his cat Minou, a dancing magician named Laura, and agents hired by his own mother to taunt him. But through this wild tale of sexuality, creativity, and paradoxes, Jeremy must ultimately learn how to listen to himself.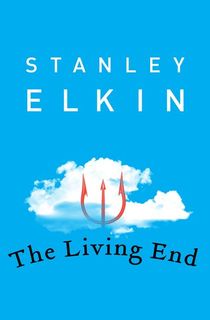 The Living End
Ellerbee dies during a robbery of a liquor store—but that's not even the worst of it. After first arriving in Heaven, Ellerbee finds himself suddenly banished to Hell without a word as to why. On a journey of salvation, Ellerbee runs into several notable figures in the afterlife, including his own murderer's accomplice, God, Jesus, and the Virgin Mary. The Living End weaves together the clichés of life after death with a truly moving tale of human existence.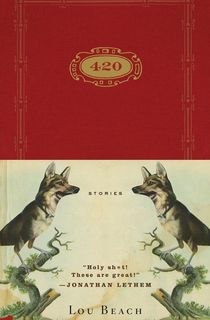 420 Characters
This collection contains stories that are shorter than ever—they're mere paragraphs that originated as Facebook status updates. But short doesn't mean shallow. These miniature tales contain multitudes.
Surreal, humorous, bewildering, moving, and at times even frightening, this book is a great casual read for someone who want to be able to flip to any page and start anywhere.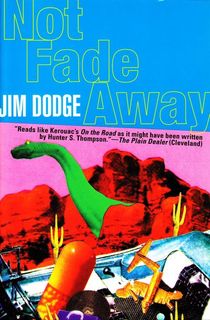 Not Fade Away
Tow-truck operator George Gastin wrecks cars as part of an insurance scam. But when Gastin has a change of heart about a white Cadillac once meant to be a gift for the Big Bopper—who perished in the same plane crash as Buddy Holly and Ritchie Valens—he steals the ride and heads off for Texas where Bopper is buried. Gastin's journey blurs the lines of reality as he travels not only miles, but through time, picking up eccentric hitchhikers.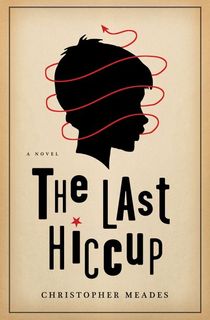 The Last Hiccup
It's Russia in the 1930s, and a young boy named Vladimir has been struck with the worst case of hiccups you can imagine. Famous physician Sergei Namestikov vows he can cure the boy's chronic case, and proceeds to put him through a series of bizarre treatments. But Sergei's chief medical rival, Alexander Afiniganov, declares that there's a deep evil lurking within Vladimir, and isolates the child from the rest of society. Left alone with his hiccups, little Vladimir sets off on a journey which may define the lines of good and evil.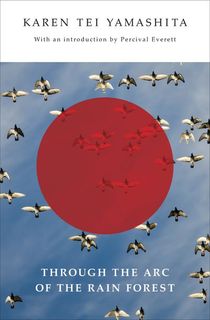 Through the Arc of the Rain Forest
Through the Arc of the Rain Forest is a bizarre tale with an even stranger cast of characters. A Japanese man with a ball floating six inches in front of his head, a three-armed American CEO, and a Brazilian peasant who uses a feather to tickle earlobes as a form of healing—their journey through this story brings them all wealth and fame. But it soon brings disaster to both their personal lives and the Brazilian rainforest.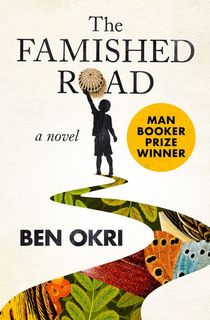 The Famished Road
Azaro is an abiku—a spirit child who exists between life and death. Though he was born into the mortal world, spirit companions visit him often, cajoling him to join them in their more idyllic world. The human world holds both joys and tragedies ahead for him, and though the road before him may be a trying one, Azaro was born smiling.
Kafka on the Shore Novel
Kafka Tamura is a teenage boy on the run. The aging and dim-witted Nakata is drawn to Kafka for reasons he can't explain. Their two paths collide in a world were cats have the power of speech, fish rain from the sky, and spirits of capable of slipping out of their mortal bodies to create acts of passion or hatred.
The Lathe of Heaven
Set in the near future, Lathe of Heaven sees the world in the throes of war, climate change, and overpopulation. But Portland resident George Orr learns that he has the power to shape reality through his dreams. When the world he awakes to becomes too strange and unrecognizable, he seeks out a cure from behavioral psychologist Dr. William Haber.
Dr. Haber has plans of his own when he learns of Orr's great gift. He sees Orr's dreams as a tool to achieve the greater good at any cost. With Orr tangled up in Haber's schemes, humanity falls deeper into danger every waking hour.
Naked Lunch
Bill Lee is a drug addict and hustler. In search of easy access to drugs, he travels to Mexico and Tangier, only to end up in a bizarre fantasy world called the Interzone.
First published in 1959, this version of the text includes final-draft typescripts, numerous unpublished contemporaneous writings by Burroughs, his own later introductions to the book, and his essay on psychoactive drugs.