The Secret History by Donna Tartt tells the story of Richard Papen, a poor student who gets admitted to a small college in Vermont. He quickly falls in with a group of students studying ancient Greek. The five are eccentric, well-moneyed, and enraptured with the idea of Dionysiac madness. But this flight of fancy has several unintended and fatal consequences.
If you're a fan of character-driven narratives, the dark academia genre, or thrillers with an offbeat cast, this list has something for you!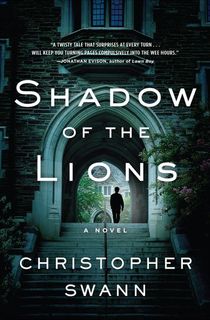 Shadow of the Lions
We all have friends from school that we fell out or lost touch with. Matthias is no different. He lost contact with his former roommate and best friend, Fritz. But where some people fall out over seemingly petty things, Fritz and Matthais fight over an allegation that Matthais has violated the Blackburne School's honor code.
As an adult, Matthais has a failed writing career and personal life and is still grappling with a question: what happened to Fritz? He walked into the forest after their argument in senior year and was never seen again. Returning to Blackburne as an English teacher, Matthias becomes obsessed with solving the mystery of Fritz's disappearance.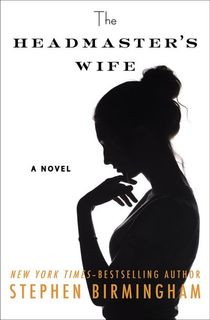 The Headmaster's Wife
Despite having three decades as a headmaster's wife, Clarissa Sportswood has no experience with the world of academia in which her husband resides. Everything changes when she becomes privy to a frightful secret that could cast a dark shadow across the Crittenden School's reputation forever.
The Goldfinch
Theo Decker is already in hot water. He and his mother are en route to his school for a conference to discuss his conduct. His grades have been slipping since his father abandoned them months ago, and most recently, one of Theo's teachers thought he was smoking in school. Theo and his mother visit the Metropolitan Museum to fill time before the conference.
What should be a quick visit turns into a nightmare when a terrorist attack turns Theo's world upside down.
Long Black Veil
This book is for the fans of the tight-knit (sometimes debilitatingly) nature of the friendships in The Secret History. Six college friends decide to sneak into a defunct state penitentiary for a thrill—only to find that someone has chained the door shut behind them. One friend disappears during the night, leaving the others with horrifying memories.
Now, decades later, a body's remains have been found on the grounds of the penitentiary. Judith was one of the six friends that went in, and one of the five that came out. She's forced to confront her past, as well as the possibility that one of their friends may have committed the murder.
If We Were Villains
Detective Colborne sends Oliver Marks to jail for murder. It seems as if the case is closed, but Colborne can't shake the way the case has made him feel. And he has a lingering feeling that he hasn't done all he can. A decade later, when Marks is finally released from prison, Colborne is there, and he has questions.
Oliver Marks was just one of seven friends studying at Dellecher Shakespeare Conservatory. The group had seemed as close as friends could be—until bitterness and violence seeped into their ranks, leading to a fatal Shakespearian tragedy.
Bunny
This one is an excellent pick for anyone who honed in on the cliquey aspects of The Secret History. Samantha Mackey is one of four students in the MFA program at Warren University. Samantha's literary sensibilities are quite a bit different than the others. Her writing, and her mind, tend to have a bleaker bend than others—especially those of her fellow program students.
The three other students seem to be the candy-coated opposite of Samantha. The clique has a distinct, saccharine style and the tendency to call one another "Bunny" (doesn't that sound familiar?). Apart from their tendency to tear down Samantha's writing in their workshop sessions, they've hardly paid her any attention since she arrived. Samantha expects it to stay that way—until she receives an invitation to join them for a "Slut Salon."
Black Chalk
Have you ever wanted to read a chapter of The Secret History from Henry's perspective? Or Camilla's, or Bunny's, perhaps? That itch could be scratched by Yates' Black Chalk. This perspective-alternating thriller follows six students at Oxford University. They decide to create a game of consequence. It may seem risky from the outset, but with its high risks come high rewards. It's all a matter of how far the players are willing to go until the consequences become fatal.
Fourteen years after this tragedy, the players meet to end the game once and for all.
The Bellwether Revivals
Did you enjoy Richard going from an outsider to a member of the elite and enigmatic madness? Then you ought to give The Bellwether Revivals a try. Oscar Lowe is a care assistant that's formed a close bond with his elderly charge, a retired professor named Dr. Paulsen. While at the college, Oscar becomes entwined with a group of students led by two enigmatic siblings: Iris and Eden Bellwether.
Oscar is fascinated by the siblings and their friends, as well as the outlandish medical experiments they attempt. Dr. Paulsen does his best to warn Oscar from growing too close but won't tell him precisely why he should steer clear of the Bellwethers. Oscar is drawn deeper and deeper into their company, their experiments, and their clutches.
The Talented Mr. Ripley
This book is the first of Highsmith's Ripley series and the basis of popular 1999 film starring Matt Damon, Gwyneth Paltrow, and Jude Law. Tom Ripley is a young man looking to leave his past behind and work himself into the socialite scene in Manhattan. He thinks he may be able to do it, too, when he's sent to Southern Italy to bring Dickie Greenleaf back to the States (why are so many of the characters in these books named some variation of Richard?).
Tom manages to find Dickie, but his plans to bring him back to his family don't exactly go as expected. Dickie's life seems so easy to Tom, and what started as admiration turns to frustration and obsession.
The Truants
If you found Richard's fascination with Julian one of the most interesting parts of The Secret History, then try out Kate Weinberg's The Truants. At the age of nineteen, Jess is going to East Anglia college specifically for the teachings of Dr. Lorna Clay. But what begins as a course on Agatha Christie's life work quickly turns Jess' life into its own mystery.