Part coming-of-age novel and part art mystery, Donna Tartt's The Goldfinch remains one of the most beloved books of the decade. Ever since we read it, we've been on the hunt for similar tales of art history, deception, and the curveballs life throws our way.
The ten novels below are some of our best discoveries—from a classic by another Pulitzer Prize-winning author, Pearl S. Buck, to a modern-day bestseller about a stolen Degas. Each one takes you inside the glamorous (or not-so-glamorous) world of art, and introduces you to the eccentric characters who pass through it.
In the Full Light of the Sun
From 1928 and 1932, the authenticity of 32 Vincent Van Gogh "originals"—all commissioned and sold by dealer Otto Wacker—threw the art world for a loop. Eventually dubbed fake, then real, then fake again, the paintings became the center of a contentious debate known as The Wacker Affair.
Author Clare Clark offers a new perspective on the scandal in her novel, portraying it through the eyes of four Berliners caught up in the scheme. But as Clark's characters try to navigate the controversy, an even larger problem arises in the background: the rise of the Nazi party and the dawn of World War II.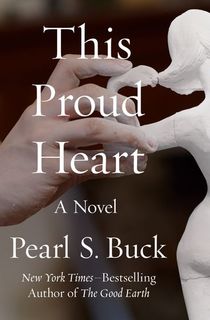 This Proud Heart
Published in the 1930s, This Proud Heart speaks with a feminist voice that was way ahead of its time. The heroine, Susan, is a talented sculptor and housewife—two roles that are often at odds with one another. If she gives herself fully to her work, she risks isolation from the people she loves most (including her new second husband). But when she strives to be the domestic goddess society demands, she risks denying her truest self.
Is there a right or wrong course of action, Susan wonders? And is it even possible to "have it all" in a man's world? These are the questions at the center of This Proud Heart, a stirring portrait of a woman who dares to break the mold and reach for more.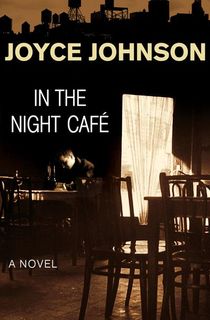 In the Night Café
Just when photographer Joanna is ready to swear off romance forever, painter Tom Murphy sweeps her off her feet and deeper into the Manhattan art scene. But their love is doomed from the very start, haunted as it is by the ghosts of Tom's past. As the couple wrestles with Tom's demons in an effort to keep their relationship—and Tom himself—alive, we start to see the tolls that ambition, loss, and passion can take upon people's lives. Their tragic love story is set against the backdrop of Bohemian New York in the 1960s, a time and place that is brought vividly to life by an author who experienced it firsthand.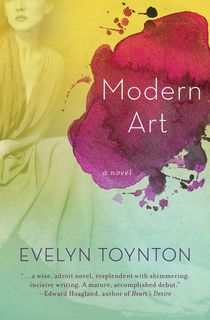 Modern Art
Author Evelyn Toynton borrows from the lives of Jackson Pollock and his wife, Lee Krasner, to tell a riveting tale about sacrifice, betrayal, and memory. Belle Prokoff is a popular figure in the world of art—she's not only a painter in her own right but the widow of abstract expressionist Clay Madden. In the thirty years since Clay's fatal spiral into alcoholism, Belle has fought to preserve his legacy while also trying to step outside its shadow. But now, nearing her own demise, Belle must hire live-in help—a young woman whose boyfriend, Paul, is coincidentally Clay-obsessed. As Paul tries to mine his hero's life story from Belle, she is forced to take a hard look at the paths her life has taken and the ones it has not.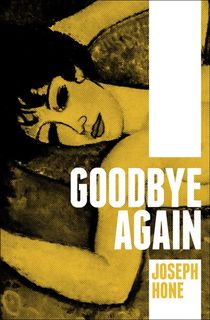 Goodbye Again
Ben Contini can trace his love of nudes back to his first encounter with a Modigliani portrait. But while he was entranced—ultimately going on to pursue a career in painting—his mother was outraged. Only after she dies does Ben understand the intensity of her reaction: She didn't dislike Modigliani, she simply had one of his paintings hidden in their attic. It's a discovery that shakes Ben to his very core, inspiring him to uncover the painting's origins. With the help of an unexpected ally, Ben soon finds himself waist deep in the history of Nazi art thieves—and the target of enemies who want the Modigliani for their own purposes.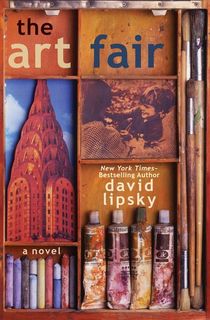 The Art Fair
Joan Freeley's life has taken a turn for the worse. Once a happy family woman and a rising star of the New York art scene, she's now divorced, uninspired, and unable to sell her paintings. Luckily, there is one thing that has remained constant—her loyal son Richard. When Richard moves in with Joan, he sees just how deep her hurt cuts. Drastic measures must be taken if he ever hopes to see his mother return to the promising, vivacious artist she once was. But when no amount of effort seems to lift Joan's depressive funk, Richard is left to wonder if, in trying to save her, he has sacrificed too much of himself. Like The Goldfinch, David Lipsky's novel is a moving story about art and a boy's love for his mother.
The Last Nude
In the late 1920s, Paris is a thriving capital of the arts. American Rafaela Fano is dazzled but overwhelmed, trying her best to stay afloat without making choices she'll regret. Tamara de Lempicka, a famous Art Deco painter, comes to her rescue, plucking Rafaela from the streets and placing her in front of a canvas. The pair quickly engage in a steamy affair, with Rafaela inspiring some of Tamara's best work. But not all is "la vie en rose" once Tamara begins showing her true colors and the country heads unknowingly toward war...Partly based on a true story, The Last Nude is a sensuous, transportive story about the unique bond between an artist and her muse.
The Art Forger
Artist Claire Roth reproduces famous artwork for a living, but she's struggling to make ends meet. So when the renowned Aiden Markel approaches her with an interesting proposition, she's in no position to refuse. Aiden wants her to create a copy of a Degas painting, one of the many masterpieces stolen in the great art heist of 1990. In return, he'll let her showcase her work in his famous gallery.
But when Claire receives a surprising delivery shortly after beginning her assignment, she realizes this chance for success could end in disaster: Someone has sent Claire the very painting she's meant to forge—and it, too, may be a fake.
The Last Painting of Sara de Vos
Dominic Smith's sweeping novel spans continents and generations to weave a thrilling tale for Goldfinch fans. We begin in 17th-century Amsterdam, where Sara de Vos—a trailblazing female artist—defies convention by painting a winter landscape. Fast forward to the 1950s, and graduate student Ellie Shipley is stealing Sara's painting from the home of a New York lawyer.
Ellie replaces it with a fake, taking off with the real deal. It's a decision that has far-reaching consequences—for just when Ellie reaches the pinnacle of her career, the reappearance of both de Vos paintings jeopardizes everything she's accomplished.
The Swan Thieves
Andrew Marlow may be a psychiatrist by profession, but he enjoys painting in his free time. So when he's assigned to the case of Robert Oliver—an artist who destroyed a piece of art in D.C.'s National Gallery—it's truly a collision of his two greatest interests. What motivated Oliver to attack, and are the answers buried somewhere in his past? Marlow's eager quest for the truth quickly takes unforeseen turns, bringing him to infidelities, 19th-century French Impressionists, and to his own romantic affair. What unfolds is an intoxicating novel about art and obsession—a "a must-read for lovers of historical fiction" (Associated Press).
Featured Photo: Cover of The Goldfinch, by Donna Tartt
This post is sponsored by Houghton Mifflin Harcourt. Thank you for supporting our partners, who make it possible for Early Bird Books to continue publishing the book stories you love.