Many people mistake reading as a solitary activity. However, while the act of reading itself is done independently, literature can also be a wonderful source of connection, conversation, and community. And in this new normal where social activities are limited and constrained, the need to connect with like-minded souls is stronger than ever.
Since the start of the pandemic, I've seen more and more fledgling book clubs appear, especially online. In fact, I've participated in a few book club discussions myself, such as the ones for Magical Girl Society and Trihoes Book Club—and I've really enjoyed them! I've also made quite a few friends in the process.
So, if you're interested in starting your own book club, or just need suggestions for your current group, here's a list of amazing books that can spark fun and thought-provoking discussions with other readers, especially women. Happy reading and happy Women's History Month!
Related: 35 Fun and Funny Book Club Names
America Is Not the Heart
How many lives can one person lead in a single lifetime?
America Is Not the Heart delivers a feminist, multi-generational story revolving around a Filipino immigrant family trying to reconcile the home they left behind with the life they're building in America. Aside from wading into diasporic experiences, it also shines a light on the violent political history of the Philippines in the 1980s and 1990s.
Related: 15 Powerful Books About Immigration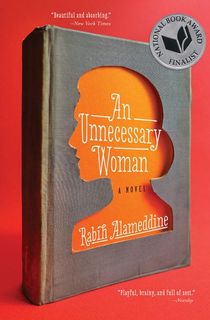 An Unnecessary Woman
Set in Beirut, this best-selling novel follows the late-life crisis of a reclusive Middle Eastern woman named Aaliya, who is seen as her family's "unnecessary appendage" for being godless, fatherless, divorced, and childless.
An Unnecessary Woman is a fascinating character study that's interspersed with explorations of art, philosophy, trauma, and the Lebanese Civil War.
The Bromance Book Club
The first rule of book club: You don't talk about book club.
When Gavin Scott finds himself at risk of getting a divorce, he seeks help from an unlikely source: a secret romance book club made up of Nashville's top alpha men. And with a steamy Regency novel as their relationship manual, the guys coach Gavin on saving his marriage.
Equally fun and poignant, The Bromance Book Club is perfect for lighthearted group reading and synchronized swooning.
The Death of Vivek Oji
What does it mean for a family to lose a child they never really knew?
At the onset of this novel, readers learn that Vivek has died and what follows is the heart-wrenching story of a Nigerian family's struggle to understand a child whose spirit is both gentle and mysterious. Much of the story is dedicated to the aftermath of Vivek's death and the distress it causes for those he left behind.
Related: The Good Death: 5 Moving Books on Death
With themes of family, loss, and grief, The Death of Vivek Oji promises an evocative, tender reading experience.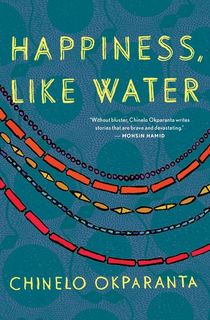 Happiness, Like Water
Happiness is like water. We're always trying to grab onto it, but it's always slipping between our fingers.
This collection of short stories offers a portrait of Nigerians that is surprising, shocking, heartrending, loving, and across social strata, dealing in every kind of change. From folktales to forbidden (if not life-threatening) love, Happiness, Like Water contains multitudes.
The Henna Artist
Set in the vibrant 1950s pink city of Jaipur, The Henna Artist follows young Lakshmi as she escapes from an abusive marriage and eventually becomes the most highly requested henna artist to the wealthy, higher-class women. This debut novel illustrates an Indian woman's struggle for fulfillment in a society caught between the traditional and the modern.
Related: The Complete Reese's Book Club List
Homegoing
Gyasi's debut novel begins with two half-sisters, Effia and Esi, who are born into different villages in eighteenth-century Ghana. However, at its heart, Homegoing is a lovingly written family saga that spans seven generations. This book touches on immigration, police brutality, the slave trade, and intergenerational trauma.
The Hour of Daydreams
Written with lush prose, The Hour of Daydreams is a dreamy contemporary reimagining of a popular Filipino folktale. It follows the love story between a respected doctor and a young woman with wings. Set in the Philippine countryside, this novel delves into complex issues within identity, marriage, and family.
Miracle Creek
How far will you go to protect your family?
Set in a small town in Virginia, the story begins with a bang. Literally. A hyperbaric chamber in a special treatment center explodes, two people die, and it's not by accident.
Miracle Creek is a character-focused mystery thriller that is both horrifying and chilling.
On Earth We're Briefly Gorgeous
On Earth We're Briefly Gorgeous is a letter from a son to a mother who cannot read. Written when the speaker, Little Dog, is in his late twenties, the letter unearths a family's history that began before he was born and serves as a doorway into parts of his life his mother has never known.
Aside from touching on family and first loves, Vuong's debut novel also delves into questions of race, class, and sexuality.
Pachinko
Set in the early 1900s, Pachinko begins with a crippled fisherman's daughter, who falls for a wealthy stranger at the seashore near her home in Korea. Its story follows four generations of a Korean family who settle in Japan amidst Japanese colonization and political warfare.
The Seven Husbands of Evelyn Hugo
Against the glittering backdrop of Hollywood, this historical fiction novel focuses on the glamorous and scandalous life of a reclusive celebrity icon, and, of course, her seven husbands along the way. Evelyn Hugo's story unfolds ruthless ambition, unexpected friendship, and a forbidden love that will leave hearts melting.
Related: 7 Historical Fiction Books About Women Who Changed History (and Went Unnoticed)
Vanessa Yu's Magical Paris Tea Shop
All of Roselle Lim's novels are food for the soul, but Vanessa Yu's Magical Paris Tea Shop is something special. Her sophomore novel follows the life and misadventures of a young woman who can see people's fortunes in tea leaves. Upon accidentally foreseeing her own death, Vanessa is whisked to Paris to control her uncanny abilities and discovers more of herself in the process. Perfect for travel-hungry readers and food lovers!